CIMA Professional Development Modules
CIMA Diploma Qualifications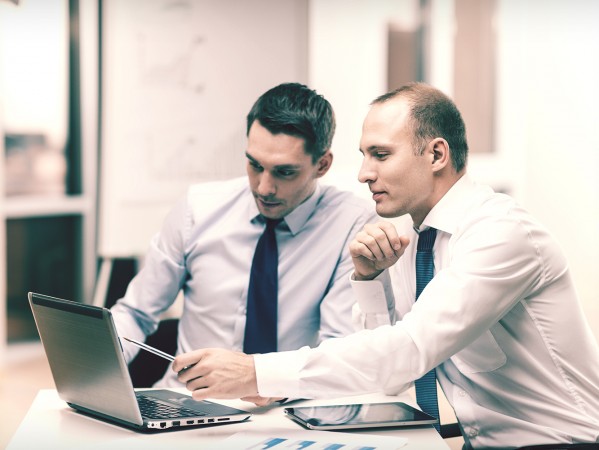 The following modules are available for the forthcoming academic session.
Block 1
Commencing 16 September 2019
Block 2
Commencing 2 December 2019
Block 3
Commencing 2 March 2020
Block 4
Commencing 25 May 2020
Find out more about the Syllabus on the CIMA website
Disclaimer
The University regularly reviews its courses. Course content and structure may change over time. See our course and module disclaimer for more information.
The modules are taught online through CampusMoodle, the university's virtual learning environment. Online learning offers you the flexibility of where and when you can study.
CampusMoodle offers full online access to tutors and other class members. You have the benefit of being part of a group of learners with the invaluable opportunity to participate in active, group-related learning within a supportive online community setting.
The online campus provides you with engaging lectures and innovative course materials and it also includes:
Live virtual workshops
Discussion forums - student and tutor led
Up-to-date web technology for delivery methods
User friendly material
All learning outcomes will be assessed by an exercise requiring the design of a records management strategy.
---
Academic Support
The Disability & Dyslexia Centre advises and supports students who disclose a sensory or mobility impairment, chronic medical condition, mental health issue, dyslexia and other specific learning differences. Applicants are encouraged to arrange a pre-entry visit to discuss any concerns and to view the facilities.
Study Skills Support
The Study Support Team provides training and support to all students in:
Academic writing
Study skills (note taking, exam techniques, time management, presentation)
Maths and statistics
English language
Information technology support
There are no entry requirements for students studying certificate level CIMA exams i.e. C01, C02, C03, C04, C05. However, you must demonstrate the ability to communicate and write Business English.
You must pass all certificate level CIMA exams (i.e. hold a CIMA Certificate in Business Accounting) or have the appropriate exemptions prior to undertaking operational and management level subjects.
Please note: The University does not take any responsibility for ensuring you are registered with CIMA and checking the correct exemptions are in place OR for entering you for the CIMA examination.
ALL STUDENTS
Distance Learning Full-time 2019/20
Fundamentals of Business Economics BA1 (BS1315) - £770
Fundamentals of Management Accounting BA2 (BS1316) - £770
Fundamentals of Financial Accounting BA3 (BS1317) - £770
Fundamentals of Ethics, Corporate Governance and Business Law BA4 (BS1318) - £770
Organisational Management CIMA E1 (BS2370) - £615
Management Accounting CIMA P1 (BS2371) - £615
Financial Reporting and Taxation (BS2372) - £615
Integrated Case Study – CIMA Operational Level (BS2373) - £465
Project and Relationship Management CIMA E2 (BS3370) - £615
Advanced Management Accounting CIMA P2 (BS3371) - £615
Advanced Financial Reporting CIMA F2 (BS3372) - £615
Integrated Case Study – CIMA Management Level (BS3373) - £465
Additional Costs
The following course-related costs are not included in the course fees:
Costs associated with your placement / study abroad
Disclaimer
For new intakes course fees are reviewed and published annually for each mode of delivery. Tuition fees are fixed for the duration of a course at the rate confirmed in the offer letter. For further information see:
Would you like to keep up to date with open days, scholarships and other news? Fill out our online form.
The virtual learning environment and online library provided a one-stop-shop for everything I needed to know as a student.
Taking this course, you will have access to some of the world's best facilities.
We've invested more than £100 million in the development of our campus, new facilities and new resources.
University Wide Facilities
Apply
---
The university has moved to home teaching and working following official COVID-19 guidance from the Scottish Government. Our staff will continue to process applications and respond to enquiries about your course during this time.
---
Applicants can apply direct to the University using our online form.
Have a question about the modules? Get in touch with the team and we'll do our best to help.