In Clearing - Apply in UCAS for Sept 19 now
The role of analytical science in forensic investigations is becoming increasingly important due to the major developments in analytical chemistry, and advances in molecular biology. This exciting course will prepare you for a career in this fascinating and fast-moving sector.
Forensic science involves the analysis of biological, chemical or physical samples collected as evidence during a criminal investigation. As a Forensic Scientist you will provide crucial scientific evidence which may link a suspect to the scene of the crime, the victim, or the weapon. The key problem-solving and analytical skills developed in forensic and analytical science are widely sought after in many other industrial sectors including the oil, gas, pharmaceutical, and food industries.
We're ranked 1st in Scotland for graduate prospects in Forensic Science
The Complete University Guide 2018, published in 2017
Year 1
You will develop an understanding of the basic principles of Chemistry, Biology and Analytical Science together with the broad principles of Forensic Science. You will also learn basic laboratory skills appropriate to chemical and biological analysis and forensic investigation.
Year 2
You will further develop knowledge of analytical techniques in Chemistry and Biology and acquire an understanding of more complex instrumentation, reinforced through practical work. You will also develop an underpinning legal knowledge through a study of the legal framework.
YEAR 3
You will increase your competence in laboratory practice through specialist areas including Forensic Toxicology; Fire, Explosions and Firearms. You'll undertake group exercises in trace forensic analysis, and present data to a court of law. At the end of this year there is an optional placement opportunity - see the placements section for more details.
Year 4
You will cover advanced analytical and DNA techniques and further develop key forensic investigation and presentation skills in a court of law. You will also undertake an individual Research Project and demonstrate scientific writing and presentation skills.
Modules
Modules and delivery order may change for operational purposes. The University regularly reviews its courses. Course content and structure may change over time. See our course and module disclaimer for more information.
Detailed module information
Activity Summary
You will study the equivalent of four 15-credit modules during each of the two semesters per year. A normal workload should involve 12 hours of lectures and tutorials and up to six hours of laboratory work (all in class sizes of approximately 35) per week.
Laboratory activities include crime scene and recovery of evidence exercises, Forensic and Analytical Chemistry, Biology laboratory work, project work and courtroom training. The crime scene exercises involve group working and in the latter stages of the course, part of the assessment takes place within the Moot court.
Year 4
Lectures - 35 students per group, 7 hours per week
Tutorial - 35 students per group, 2 - 3 hours per week
Project Supervision - 3 students per group, 24.5 hours per week for 6 weeks
Practical class or workshop - 35 students per group, 3 hours per week
Independent Study
Independent learning enables you to acquire an increased breadth of understanding and develop a critical approach to practice and thus attain scientific competence in a forensic science context. Each module includes an allocation of directed and self-study to enable this, with a total average of 41 hours per week.
Staff Delivering on This Course
The course is delivered by highly-experienced forensic practitioners and Analytical Scientists who are focused on providing you with the scientific and investigative skills you will need to succeed in this highly competitive profession, or in analytical laboratories. Staff on this course also include: visiting Lecturers, industry experts, E-learning Advisers and study skills staff.
Assessment
Typically students are assessed each semester:
1 written exam with an average time of two and a half hours
2 written assignments, including essay
1 project output
1 report
2 oral assessment
1 set exercise
Feedback
We aim to provide you with feedback within 20 working days of hand-in for all written exams, coursework and practical exams.
---
ACADEMIC SUPPORT
The Disability & Dyslexia Centre advises and supports students who disclose a sensory or mobility impairment, chronic medical condition, mental health issue, dyslexia and other specific learning differences. Applicants are encouraged to arrange a pre-entry visit to discuss any concerns and to view the facilities.
ONLINE LEARNING & SUPPORT
All undergraduate and postgraduate students, whether you are learning on-campus or by online distance learning, benefit from using our collaborative virtual learning environment, CampusMoodle. You will be provided with 24/7 online access to your learning material and resources, along with the ability to interact with your class members and tutors for discussion and support.
STUDY SKILLS SUPPORT
The Study Support Team provides training and support to all students in:
Academic writing
Study skills (note taking, exam techniques, time management, presentation)
Maths and statistics
English language
Information technology support
Library Support
The Library offers support for your course, including the books, eBooks, and journals you will need. We also offer online reading lists for many modules, workshops and drop-ins on searching skills and referencing, and much more.
Placements
You have the option to spend one year in a scientific laboratory between Years 3 and 4 of the course, subject to availability. Successful students will then be awarded a degree with an additional 120 credit module. Placements can be sourced by you directly, or through liaison with the Placement Officer. These may or may not be paid subject to availability.
Job Prospects
A diverse range of opportunities within the Scottish Police Services Authority and Forensic Science Laboratories are available, including scene examination, fire investigation, laboratory analysis and health and safety, and police graduate entry. Alternatively, a number of students opt for careers in industry in which employment prospects are particularly good (including pharmaceutical, oil and biotechnology).
Postgraduate study in specialist forensic disciplines and teaching are other routes many of our graduates choose to take. There are also opportunities for students to pursue forensic and analytical research at the university, for example in anti-fraud technology, advances in DNA technologies and drugs and toxicology.
SQA Higher: BBBC to include Chemistry and one further science from Biology/Human Biology, Maths or Physics or Environmental Science. English and Maths are required at National 5 grade B or above if not held at Higher.
GCE A Level: BCC to include Chemistry and one further science from Biology/Human Biology, Maths or Physics or Environmental Science. English and Maths are required at GCSE grade 6 or above if not held at A Level.
Irish Leaving Certificate Higher: H2H3H3H3 to include Chemistry and one further science from Biology/Human Biology, Maths and Physics, English and Maths are required at grade O2 or above if not held at Higher.
IB Diploma: 27 to include Higher Level Chemistry at grade 5 plus one further science from Biology, Maths or Physics at Higher Level. English and Maths are required at a minimum of Standard Level grade 4 if not held at Higher Level.
Alternative Qualifications
We welcome applications from those with equivalent qualifications to those stated, including SVQs/NVQs, access programmes and overseas qualifications. Applications from students with non-standard qualifications or work experience will be considered on an individual basis.
Applicants from Partner Colleges
A relevant HNC or HND from one of our partner colleges will be considered for entry into Year 2 or 3.
Find out more about Degree Link
Advanced Entry
All other applicants who are interested in applying for advanced entry will be considered on an individual basis.
International Students
International students who do not meet our direct entry requirements for this course can gain additional entry points through our International College at Robert Gordon University.
English Language Requirements
Applicants whose first language is not English should have an IELTS of 6.0 overall, with no component lower than 5.5, or an equivalent.
We accept a variety of in-country and secure English language tests, find out more:
Our Pre-Sessional English Programme (PSP) is available for students who have not yet reached the required English level and those who would like to improve their language competency.
Pre-Sessional English Programme at RGU
Please note, some courses may require a higher standard of English than stated in this page. Contact admissions@rgu.ac.uk for further information.
FOR ACADEMIC YEAR 2019/2020
Scottish/EU Students
Rest of UK Students
International Students
£13,670 per academic year
Additional Costs
The following course-related costs are not included in the course fees:
The cost of books that you may wish to purchase.

Costs associated with your placement / study abroad
£30 per year - Specialist laboratory cost
£10 - Materials
£10 - Specialist Clothing
Disclaimer
For new intakes course fees are reviewed and published annually for each mode of delivery. Tuition fees are fixed for the duration of a course at the rate confirmed in the offer letter. For further information see:
Student Funding
If you are a Scottish resident or EU national you are not liable to pay fees and should apply to SAAS for funding.
Student Awards Agency For Scotland (SAAS)
Students from other parts of the UK should visit the appropriate website:
Scholarships and Financial Awards
You may also qualify for a scholarship or financial award:
Have a question about the course? Get in touch with our Student Admissions Team and we'll do our best to help.
+44 (0) 1224 262728
The appointment of additional specialist lecturers has resulted in a technical team that is second to none
Accreditation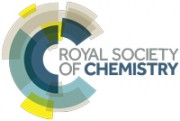 Taking this course, you will have access to some of the world's best facilities.
We've invested more than £100 million in the development of our campus, new facilities and new resources.
University Wide Facilities
Apply
UCAS Code: F410
We've got a few options for applying to our undergraduate courses for UK, EU and international applicants.
Applicants for first year entry will apply to other universities as well as to RGU through a single online Universities and Colleges Admissions Service (UCAS) application.
Applicants from non-EU countries can apply direct to the University with our PDF form.
RGU accepts applications through the Common Application for those liable to pay international tuition fees.