Multi-modal Data Science For Digital Health
Short Course - 15 credits at SCQF level 11
Appraise and develop decision-support systems for digital health using real-world cases.
By participating in this course, learners will have the opportunity to benefit from both a comprehensive introduction multi-modal data science in the digital health domain; and access to experts with experience of applying these techniques to solve real-world problems. The innovative 'Bring-Your-Own-Project' approach we propose for module assessment will support learners to apply these skills for their own problems and start building their own professional networks.
Topics
On completion of this module, students are expected to be able to:
Appraise different types of data science strategies in the context of the digital health domain and its challenges.
Demonstrate an understanding of machine learning techniques to develop solutions for multi-modal healthcare problems.
Evaluate the performance of data science techniques within a given business context.
Visualise and explain the outcomes of data science pipelines for different stakeholders in digital health.
The indicative content covered in this course includes:
Basic data modelling: identification and selection of features from business data, application of a data science pipeline, evaluation and selection of methodologies.
Data analysis techniques: computer vision, natural language processing/generation, time-series analysis, suitable algorithms for all cases.
Context of decision-support systems in digital health domain: typical use-cases and data, evaluating decision-support systems and their outcomes.
Developing decision-support systems: types of decision-support system, development strategies, alternatives.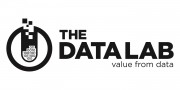 The Data Lab
The development of this course has been funded by The Data Lab
Upskilling Courses
In partnership with the Scottish Funding Council (SFC), our online upskilling short courses have been developed in response to feedback from businesses regarding their people and skills needs and are therefore helpful for individuals considering their employment options as well as organisations looking to upskill their employees. Find out more:

Disclaimer
Modules and delivery order may change for operational purposes. The University regularly reviews its courses. Course content and structure may change over time. See our course and module disclaimer for more information.
Teaching
10 weeks of teaching/learning activity as follows:
Recorded Lectures: approximately 1 hour/week in total
Live Lectures: 2 hours/week
Tutorial exercises: a range of guided exercises to help participants further explore the principles covered in lectures.
Assessment
Regular formative quizzes to check your understanding and progress.
Portfolio assessment (comprising group-work as part of a Bring-Your-Own-Project team and individual assessment of completed exercises).
Independent Study
Materials and exercises are available online, allowing participants to study flexibly and independently at time and place to fit around existing work and life commitments.
Online tutor support.
Staff Delivering on This Course
The course team is comprised of academics who have won multiple STAR awards, and have significant expertise in data science for digital health. Guest lectures showcasing real-life case studies will be delivered by industry partners.
---
Academic Support
The Inclusion Centre advises and supports students who disclose a sensory or mobility impairment, chronic medical condition, mental health issue, dyslexia and other specific learning differences. Applicants are encouraged to arrange a pre-entry visit to discuss any concerns and to view the facilities.
Online Learning & Support
All online learning students, benefit from using our collaborative virtual learning environment, CampusMoodle. You will be provided with 24/7 online access to your learning material and resources, along with the ability to interact with your class members and tutors for discussion and support.
Study Skills Support
The Study Support Team provides training and support to all students in:
Academic writing
Study skills (note taking, exam techniques, time management, presentation)
Maths and statistics
English language
Information technology support
Library Support
The Library offers support for your course, including the books, eBooks, and journals you will need. We also offer online reading lists for many modules, workshops and drop-ins on searching skills and referencing, and much more.
Successful completion of the course will empower individuals to move or expand their portfolio in the data science sector, with a specific focus on digital health. This is a rapidly growing market. According to Life Sciences Scotland, there are more than 250 companies currently working in Medical Technology (MedTech) in Scotland, with over 9,000 people employed in the domain.
Furthermore, the sector is growing rapidly, at a rate of over 8% per annum in the last ten years. The course can also support students to pursue a career in medical technology research and development, either in industrial or academic settings.
There are no prerequisites for this course.
Academic Year 2023/2024
Course fees will be met in full for students who qualify for Scottish Funding Council funding. To qualify for SFC funding, applicants must be resident in Scotland.
£1,100 entire course - Applicants who are not eligible for SFC funding or are currently receiving SAAS/SFC funding for other courses.
Additional Costs
The following course-related costs are not included in the course fees:
The cost of books that you may wish to purchase.
Costs associated with your placement / study abroad
Disclaimer
For new intakes course fees are reviewed and published annually for each mode of delivery. Tuition fees are fixed for the duration of a course at the rate confirmed in the offer letter. For further information see: