Commercial Contracting
Short Course - 15 credits at SCQF level 11
Enhance your business knowledge and understanding of contractual obligations.
This course is aimed at anyone working or seeking to work within a business environment or looking to set-up their own business.
The Commercial Contracting course provides knowledge to address common contractual challenges that businesses face managing change and solving problems.
On completion of this programme you will be able to understand and critique the following factors so that you are better placed to plan work, manage risk and articulate and negotiate commercial understandings.
the basic principles of contract law and role the contract plays – alongside other factors – in managing the risk and commercial relationships
the legal framework for agreeing, and implementing contracts
effective contract administration processes and be able to respond to unforeseen events
what to do when there is a contract breach and how to resolve these
analyse and understand key contractual risks and how to mitigate these
Upskilling Courses
In partnership with the Scottish Funding Council (SFC), our online upskilling short courses have been developed in response to feedback from businesses regarding their people and skills needs and are therefore helpful for individuals considering their employment options as well as organisations looking to upskill their employees. Find out more: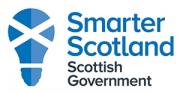 Disclaimer
Modules and delivery order may change for operational purposes. The University regularly reviews its courses. Course content and structure may change over time. See our course and module disclaimer for more information.
Learning Methods
The course will be delivered online using the University's virtual learning environment, CampusMoodle.
The course will take place with 8 recorded lectures which will provide an overview of the key issues and law discussed. Each lecture will be between 1 and 1.5 hours – but separated into manageable pieces.
Additional reading and activities will be set to help develop the overviews in the lectures and provide a means for students to deepen their learning and put it into context. The output from these activities will be to engage in postings and discussions in forums.
Students will be broken into study groups through which their engagement is checked and which will allow them to review and learn from each other.
The forum posting approach allows for asynchronous engagement – which facilitates a degree of flexibility within the structure of the course. Forum postings are mandatory. The other means of assessment is through a written coursework where the students will reflect on how the material covered can help to develop their approach.
Students will be able to ask tutors questions through RGU's virtual learning environment.
There will be a number of optional live drop-in sessions to allow students to interact with each other and staff and ask questions.
Assessment
This course is assessed through set exercises and written assignments, including essays.
Staff Delivering on This Course
The course will be taught by a team of staff within the Law School at RGU. The team is drawn from the School's contract law experts, who have experience of teaching contract law at undergraduate and postgraduate level, as well as experience of delivering commercial training.
The team also includes academics who are responsible for course delivery, innovation and development.
A number of members of the team also have experience of commercial law practice.
---
Academic Support
The Inclusion Centre advises and supports students who disclose a sensory or mobility impairment, chronic medical condition, mental health issue, dyslexia and other specific learning differences. Applicants are encouraged to arrange a pre-entry visit to discuss any concerns and to view the facilities.
Online Learning & Support
All online learning students, benefit from using our collaborative virtual learning environment, CampusMoodle. You will be provided with 24/7 online access to your learning material and resources, along with the ability to interact with your class members and tutors for discussion and support.
Study Skills Support
The Study Support Team provides training and support to all students in:
Academic writing
Study skills (note taking, exam techniques, time management, presentation)
Maths and statistics
English language
Information technology support
Library Support
The Library offers support for your course, including the books, eBooks, and journals you will need. We also offer online reading lists for many modules, workshops and drop-ins on searching skills and referencing, and much more.
This course will help students to become T Shaped by unlocking awareness of another area of professional expertise.
There are no pre-requisites for this course.
Academic Year 2023/2024
Course fees will be met in full for students who qualify for Scottish Funding Council funding. To qualify for SFC funding applicants must be resident in Scotland.
£350 entire course - Applicants who are not eligible for SFC funding or are currently receiving SAAS/SFC funding for other courses.
Additional Costs
The following course-related costs are not included in the course fees:
The cost of books that you may wish to purchase.
Costs associated with your placement / study abroad
Disclaimer
For new intakes course fees are reviewed and published annually for each mode of delivery. Tuition fees are fixed for the duration of a course at the rate confirmed in the offer letter. For further information see: