Advanced Concepts of Improving Health and Wellbeing
Short Course - 15 credits at SCQF level 11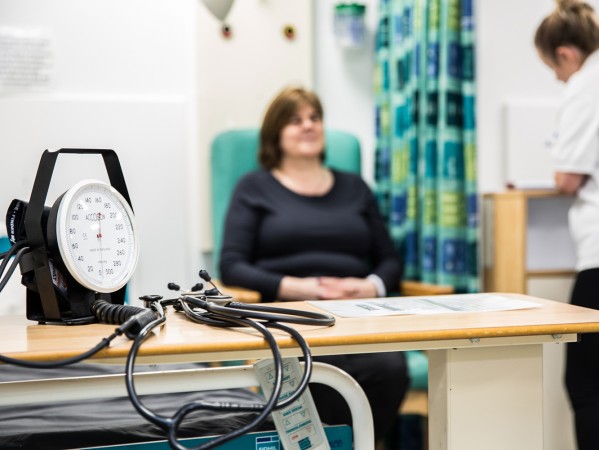 The aim is to enable you to develop a critical understanding of the theories, principles and concepts within contemporary district nursing. This module is part of the MSc Advanced Nursing Practice programme but can also be undertaken as a stand-alone module.
Critically explore theoretical concepts of person centred assessment and professional decision making within district nursing practice
Critically analyse the theoretical basis of a range of strategies and approaches to addressing healthcare needs within district nursing practice
Critically explore the role of the district nurse in the facilitation of learning
Critically examine the underpinning principles and concepts of managing teams and caseloads
Disclaimer
The University regularly reviews its courses. Course content and structure may change over time. See our course and module disclaimer for more information.
This module is delivered through online learning on our virtual learning environment including online chat, virtual classroom and discussion forums. Students will engage with directed and self-directed learning activities supported by module team.
Assessment
This course is assessed through written assignment.
---
Academic Support
The Disability & Dyslexia Centre advises and supports students who disclose a sensory or mobility impairment, chronic medical condition, mental health issue, dyslexia and other specific learning differences. Applicants are encouraged to arrange a pre-entry visit to discuss any concerns and to view the facilities.
Study Skills Support
The Study Support Team provides training and support to all students in:
Academic writing
Study skills (note taking, exam techniques, time management, presentation)
Maths and statistics
English language
Information technology support
This module is suitable for registered nurses.
Normally, you are expected to be able to demonstrate degree level study; however, if this is not the case, it is encouraged to make contact and discuss your circumstances.
For Academic Session 2019/2020
All Students:
£670
Additional Costs
The following course-related costs are not included in the course fees:
Disclaimer
For new intakes course fees are reviewed and published annually for each mode of delivery. Tuition fees are fixed for the duration of a course at the rate confirmed in the offer letter. For further information see:
Have a question about the course? Get in touch with the Nursing CPD team and we'll do our best to help.
Taking this course, you will have access to some of the world's best facilities.
We've invested more than £100 million in the development of our campus, new facilities and new resources.
University Wide Facilities
Apply
---
The university has moved to home teaching and working following official COVID-19 guidance from the Scottish Government. Our staff will continue to process applications and respond to enquiries about your course during this time.
---
Apply for School of Nursing and Midwifery short courses by requesting an application pack by email.
Have a question about the course? Get in touch with the Nursing CPD team and we'll do our best to help.