Apply in UCAS for Sept 19 now
This Public Relations course will help you understand the wider context of PR, the principles and practice of communication, and its application in a range of contexts. You will gain the knowledge and skills required to perform a comprehensive range of communications activities.
This course is only open for entry into Year 2, 3 or 4 in 2019, for those with the relevant qualifications.
We have strong links with industry to ensure our course content remains up to date and relevant for the continually evolving and increasingly competitive public relations sector.
You will develop key professional skills by taking part in challenging, real world projects from design to evaluation, analysing communication issues from a range of academic and practical perspectives, writing for different professional contexts and developing digital strategies.
Ranked 1st in Scotland for employment in Journalism, Publishing and Public Relations - Guardians University League Tables 2018
Year 1 - Not available for September entry 2019 onwards
You will develop the fundamental knowledge and understanding of the communication and business environment and the ways in which the core sectors of the industry interact. You will develop transferable and specific technical and professional skills such as writing press releases, online material and formal reports.
Year 2
You will explore key industry-specific subjects such as Public Relations, Corporate Events Management and Integrated Marketing Communications. You will focus on developing your production skills including video production and web design.
YEAR 3
You will continue to explore key theoretical concepts and their practical application in Public Relations, Events Management and Communication modules. In Semester 2, there is the choice between a six week placement plus a theoretical module or a 12 week placement.
Year 4
In-depth, self-directed study is expected and you will continue to develop your analytical and critical thinking skills. You will choose modules which provide a thorough understanding of the specialist areas of Communication, Cultural Theory and Public Affairs. You will also carry out a research project on a self-selected topic that may be written or contain a practical element.
Modules
Modules and delivery order may change for operational purposes. The University regularly reviews its courses. Course content and structure may change over time. See our course and module disclaimer for more information.
Detailed module information
You will learn through a range of delivery modes including lectures, tutorials, seminar and IT lab-based practical activity. The nature of the course is interactive: you'll apply theory to practice, and consider a range of problems and issues, including live client projects.
Often teaching is contained within a three hour block per week (lecture and interactive or discussion-based activity) with some of the more production type modules building in lab time. You will share tutorials with a small group (usually no more than 20 students) where you will have the opportunity to study subject-specific case studies and interact with members of staff and other students.
Activity Summary
Lectures - 30 students per group, 4 hours per week
Tutorial - 15 students per group, 3-6 hours per week
Project Supervision - 5 students per group, 1 hour per week
Independent Study
In addition to lectures and tutorials, you will spend approximately 20 - 25 hours per week outside of the class working on your own. This involves undertaking prescribed reading, preparing for tutorial assignments, team meetings and researching and writing course assignments.
STAFF DELIVERING ON THIS COURSE
All staff teaching on the course have significant teaching experience in their specialist areas and several have strong industry experience in the public and private sectors. Some staff are regular contributors to local and national media on current issues and many are active in research in areas such as Women's Politics and Media Discourse.
Our staff have either achieved Fellowship of the Higher Education Academy, or are working towards this. This is a professional recognition of lecturer practice, impact and leadership in teaching and learning. In addition, many have featured in the annual Support and Teaching staff with Appreciation and Recognition (STAR) awards voted by the students and organised by RGU:Union.
Other staff members include industry guest lecturers, media technicians and librarians.
Assessment
Typically students are assessed each year:
Year 1
1 written exam, typically for 2 hours
3 written assignments, including essay or report
1 portfolio
1 project output
1 oral assessment
Year 2
1 written exam, typically for 2 hours
2 written assignments, including essay or report
3 practical skills assessments
Year 3
1 written exam, typically for 3 hours
1-3 written assignments, including essays
1-2 project outputs
1 practical skills assessment depending on electives chosen
1 group critique
Year 4
1-3 written exams depending on modules chosen, typically for 2-3 hours
6 written assignments, including essay, depending on electives chosen
1 dissertation
1 time-limited coursework
Feedback
We aim to provide you with feedback within 20 working days of hand-in for all written exams, coursework and practical exams.
---
ACADEMIC SUPPORT
The Disability & Dyslexia Centre advises and supports students who disclose a sensory or mobility impairment, chronic medical condition, mental health issue, dyslexia and other specific learning differences. Applicants are encouraged to arrange a pre-entry visit to discuss any concerns and to view the facilities.
ONLINE LEARNING & SUPPORT
All undergraduate and postgraduate students, whether you are learning on-campus or by online distance learning, benefit from using our collaborative virtual learning environment, CampusMoodle. You will be provided with 24/7 online access to your learning material and resources, along with the ability to interact with your class members and tutors for discussion and support.
STUDY SKILLS SUPPORT
The Study Support Team provides training and support to all students in:
Academic writing
Study skills (note taking, exam techniques, time management, presentation)
Maths and statistics
English language
Information technology support
Library Support
The Library offers support for your course, including the books, eBooks, and journals you will need. We also offer online reading lists for many modules, workshops and drop-ins on searching skills and referencing, and much more.
Placements
In Year 3, you will have the invaluable opportunity of undertaking a six or twelve-week placement where you will gain practical experience, put your skills and knowledge to the test and establish links with potential employers within the communication and public relations industries.
Previous placements have included roles such as Social Media Marketing Assistant in an oil and gas firm, PR Assistant in a local agency (Think PR) or within third sector charities and political marketing.
You can choose to source your own placement or access our Placement Office, who will support you in sourcing and validating a suitable position.
Study Abroad
In Year 3, there are opportunities to undertake an international study exchange or work placement with a partner institution in Europe or worldwide as part of the Erasmus Programme. For more information visit here.
Job Prospects
On completion of this course you will be an accomplished communicator with a range of professional skills across numerous media platforms. These skills can be used across a range of careers in the communications industries in areas such as public relations, advertising, marketing, media, information services, public affairs, and event management, as well as managerial careers in commerce, industry or the public sector.
Previous graduates have moved into a variety of roles including Relationship Manager, Account Executive, Marketing & Communications Officer and Group Commercial Assistant.
This course is only open for entry into Year 2, 3 or 4 in 2019.
Alternative Qualifications
We welcome applications from those with equivalent qualifications to those stated, including SVQs/NVQs, access programmes and overseas qualifications. Applications from students with non-standard qualifications or work experience will be considered on an individual basis.
Applicants from Partner Colleges
A relevant HNC or HND from one of our partner colleges will be considered for entry into Year 2 or 3.
Advanced Entry
All other applicants who are interested in applying for advanced entry will be considered on an individual basis.
English Language Requirements
Applicants whose first language is not English should have an IELTS of 6.0 overall, with no component lower than 5.5, or an equivalent.
We accept a variety of in-country and secure English language tests, find out more:
Our Pre-Sessional English Programme (PSP) is available for students who have not yet reached the required English level and those who would like to improve their language competency.
Pre-Sessional English Programme at RGU
Please note, some courses may require a higher standard of English than stated in this page. Contact admissions@rgu.ac.uk for further information.
FOR ACADEMIC YEAR 2019/2020
Scottish/EU Students
Rest of UK Students
International Students
£12,730 per academic year
Additional Costs
The following course-related costs are not included in the course fees:
The cost of books that you may wish to purchase.
Costs associated with your placement / study abroad
Disclaimer
For new intakes course fees are reviewed and published annually for each mode of delivery. Tuition fees are fixed for the duration of a course at the rate confirmed in the offer letter. For further information see:
Student Funding
If you are a Scottish resident or EU national you are not liable to pay fees and should apply to SAAS for funding.
STUDENT AWARDS AGENCY FOR SCOTLAND (SAAS)
Students from other parts of the UK should visit the appropriate website:
Scholarships and Financial Awards
You may also qualify for a scholarship or financial award:
Have a question about the course? Get in touch with our Student Admissions Team and we'll do our best to help.
+44 (0) 1224 262728
Something I have loved about my placement is how hands on it has been. From my first day, I have been tasked with a variety of interesting work, such as writing press releases, getting involved with The Bulletin and working on a newsletter for the new School of Creative and Cultural Business.
JANE GRAY | YEAR 4 BA (HONS) PUBLIC RELATIONS STUDENT
Accreditation
The course is accredited by the Chartered Institute of Public Relations (CIPR), which is the professional body for the UK public relations industry.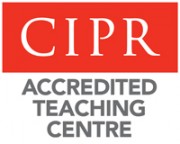 Taking this course, you will have access to some of the world's best facilities.
We've invested more than £100 million in the development of our campus, new facilities and new resources.
University Wide Facilities
Apply
UCAS Code: P900
All Applicants
We've got a few options for applying to our undergraduate courses for UK, EU and international applicants.
January Intake - International Applicants Only
International fee-paying students applying to start in January should apply via International College at Robert Gordon University (ICRGU)
---
Applicants for first year entry will apply to other universities as well as to RGU through a single online Universities and Colleges Admissions Service (UCAS) application.
Applicants from non-EU countries can apply direct to the University with our PDF form.
RGU accepts applications through the Common Application for those liable to pay international tuition fees.