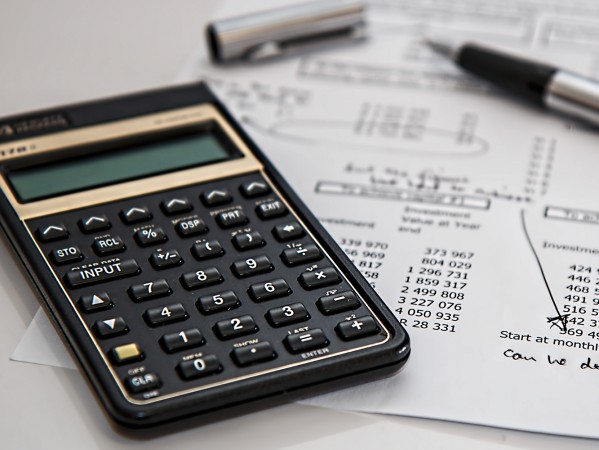 The online BSc Accounting course combines the CIMA Advanced Diploma with an Accounting degree, enabling you to gain two highly valued qualifications at the same time without the need for a career break.
This online course provides a solid grounding in both technical accounting and academic skills and you will study a combination of CIMA and RGU assessed modules.
There is the opportunity for direct entry to Stage 2 if you have completed the CIMA Certificate of Business Accounting, or hold relevant exemptions. A fast-track top-up option is available for those who already hold the CIMA Advanced Diploma.
At Aberdeen Business School, we are in the business of changing your tomorrow.
STAGE 1
This stage incorporates five CIMA certificate level papers. You will study a full range of subjects, from financial accounting to ethics, and begin to build on your accounting and business knowledge. You will also study a module focusing on academic and professional skills and start to develop key transferable skills.
STAGE 2
You will develop skills in accounting, business and presentation writing, analysis and research through relevant coursework. You will study three CIMA operational level papers and the integrated operational level case study covering management accounting and financial accounting, whilst also studying business, business operations and enterprise theory.
STAGE 3
You will extend your skill set further through contemporary modules including Academic Literature Review and Business Management. You will complete three CIMA examinations and the integrated management level case study required to achieve the CIMA Advanced Diploma in Management Accounting.
TOP-UP
If you already hold the CIMA Advanced Diploma in Management Accounting or an equivalent professional accounting qualification such as ACCA, you are able to enter the course at and advanced stage to achieve the BSc degree. You will study a selection of modules from Auditing, Digital Business, Business Opportunities, Evidencing Employability as well as Literature review. These ensure you graduate with the business and academic skills you would have gained if you studied the full degree course.
Modules
Modules and delivery order may change for operational purposes The University regularly reviews its courses. Course content and structure may change over time. See our course and module disclaimer for more information.
Detailed module information
The BSc Accounting is an online course taught through CampusMoodle, the university's Virtual Learning Environment (VLE) which offers students flexibility of where and when they can study.
CampusMoodle offers full open access to tutors and other class members. Students have the benefit of being part of a group of learners with the invaluable opportunity to participate in active, group-related learning within a supportive online community setting. The online campus provides students with lectures and course materials and it also includes:
Virtual tutorials
Live chat
Discussion forums - student and tutor led
Up-to-date web technology for delivery methods
User friendly material
Activity Summary
This summary shows the activity for Year 3 in full-time mode, other modes may vary.
Tutorial - 20 students per group, 96 hours per semester
Independent Study - 1104 hours per semester
Independent Study
The course requires you to become independent 'open learners' and take responsibility for when, where and how your learning occurs. You will spend approximately 20 hours per week working on your own, undertaking prescribed reading, preparing for group activities and researching and writing course reports.
Staff Delivering on This Course
You will benefit from the knowledge and expertise of our teaching staff on the accounting modules who are all chartered accountants, many of whom qualified with a Big Four firm: Deloitte, Ernst & Young, KPMG and PricewaterhouseCoopers. All have completed a certificate in Higher Education Learning and Teaching.
Other staff members include industry professionals and staff with Research experience.
ASSESSMENT
This summary shows the assessment methods for Full-Time Online Distance Learning and Full-time Top-Up, other modes may vary.
Stage 1
4 written CIMA exams, typically for 90 minutes (Full-time)
1 written assignment, including essays (Full-time)
6 written assignments, including essays (Top up)
Stage 2
3 written CIMA exams, typically for 90 minutes (Full-time)
4 written assignments, including essays (Full-time)
1 x 3 hour case study (Full-time)
Stage 3
3 written CIMA exams, typically for 90 minutes (Full-time)
4 written assignments, including essays (Full-time)
1 x 3 hour case study (Full-time)
FEEDBACK
We aim to provide you with feedback within 20 working days of hand-in for all written CIMA exams, coursework and practical exams.
---
ACADEMIC SUPPORT
The Inclusion Centre advises and supports students who disclose a sensory or mobility impairment, chronic medical condition, mental health issue, dyslexia and other specific learning differences. Applicants are encouraged to arrange a pre-entry visit to discuss any concerns and to view the facilities.
ONLINE LEARNING & SUPPORT
All undergraduate and postgraduate students, whether you are learning on-campus or by online distance learning, benefit from using our collaborative virtual learning environment, CampusMoodle. You will be provided with 24/7 online access to your learning material and resources, along with the ability to interact with your class members and tutors for discussion and support.
STUDY SKILLS SUPPORT
The Study Support Team provides training and support to all students in:
Academic writing
Study skills (note taking, exam techniques, time management, presentation)
Maths and statistics
English language
Information technology support
Library Support
The Library offers support for your course, including the books, eBooks, and journals you will need. We also offer online reading lists for many modules, workshops and drop-ins on searching skills and referencing, and much more.
Job Prospects
The BSc Accounting course allows you to study for two qualifications at the same time - thereby enabling you to enter the sector with a competitive advantage.
Is the BSc Accounting a good course choice?
The accounting profession is a highly regarded one, both in the UK and overseas and both awards are very well known within the industry. Opportunities for future careers exist within local, national and international companies in the areas of management accounting, financial accounting and also in commercial roles requiring financial analysis skills.
In addition to a professional career, there are opportunities for you study for further academic qualifications at RGU.
SQA Higher: BBBB
GCE A level: BCC
Irish Leaving Certificate Higher: H2H3H3H3
IB Diploma: 28
Alternative Qualifications
We will also consider students with relevant accounting experience.
Entry into stage 2 and other exemptions
There is the opportunity for direct entry to Stage 2 if you have completed either the CIMA Certificate of Business Accounting, the AAT level 4 (Level 8 – Scotland), or hold relevant exemptions.
HNC and HND students, and students with other relevant prior qualifications, should contact CIMA directly to confirm their exemption status.
Top-up Option
The entry requirement for this Top-up course are for applicants to have successfully completed the CIMA Advanced Diploma in Management Accounting or an equivalent professional accounting qualification such as ACCA.
English Language Requirements
We accept a variety of in-country and secure English language tests, find out more:
Our Pre-Sessional English Programme (PSP) is available for students who have not yet reached the required English level and those who would like to improve their language competency.
Pre-Sessional English Programme at RGU
Please note, some courses may require a higher standard of English than stated in this page. Contact admissions@rgu.ac.uk for further information.
FOR ACADEMIC YEAR 2020/2021
All Students
Distance Learning Full-time
Distance Learning Part-time
£1,645 per academic year

£4,000 for the Stage 3 top-up
FOR ACADEMIC YEAR 2019/2020
All Students
Distance Learning Full-time
Distance Learning Part-time
£1,605 per academic year

£3,210 for the Stage 3 top-up
Additional Costs
The following course-related costs are not included in the course fees:
The cost of books that you may wish to purchase.
Costs associated with your placement / study abroad
CIMA Exam fees £70 - £155 per exam depending on the level
Exemption fees: £70-£155 per exam depending on the level
£20 CIMA registration fee
Full details of CIMA fees and charges
Payment Options
All students with fees payable over £600 are eligible to pay their fees on an instalment basis according to the University payment system.
For further information see:
Student Funding
Many of our existing students on this course are funded wholly or partially by their employer. Arrangements can be made for the employer to be invoiced.
STUDENT FINANCE
Scottish students can apply to SAAS for a part time fee grant:
Student Awards Agency For Scotland (SAAS)
English students can apply for loan funding through Student Finance England. Students from other parts of the UK should visit the appropriate website:
Scholarships and Financial Awards
You may also qualify for a scholarship or financial award:
SCHOLARSHIPS AND FINANCIAL AWARDS
Disclaimer
For new intakes course fees are reviewed and published annually for each mode of delivery. Tuition fees are fixed for the duration of a course at the rate confirmed in the offer letter.
Have a question about the course? Get in touch with our Student Admissions Team and we'll do our best to help.
+44 (0) 1224 262728
Whilst studying for my BSc Accounting I was successful in securing employment as a trainee accountant. This course has allowed me to work and learn simultaneously and has really boosted my career prospects.
Taking this course, you will have access to some of the world's best facilities.
We've invested more than £100 million in the development of our campus, new facilities and new resources.
University Wide Facilities
Apply
---
The university has moved to home teaching and working following official COVID-19 guidance from the Scottish Government. Our staff will continue to process applications and respond to enquiries about your course during this time.
---
We've got a few options for applying to our undergraduate courses for UK, EU and international applicants.
Applicants to this undergraduate course can apply direct to the university using our online application form.
Applicants from non-EU countries can apply direct to the University with our PDF form.