Food, Nutrition and Human Health
BSc (Hons)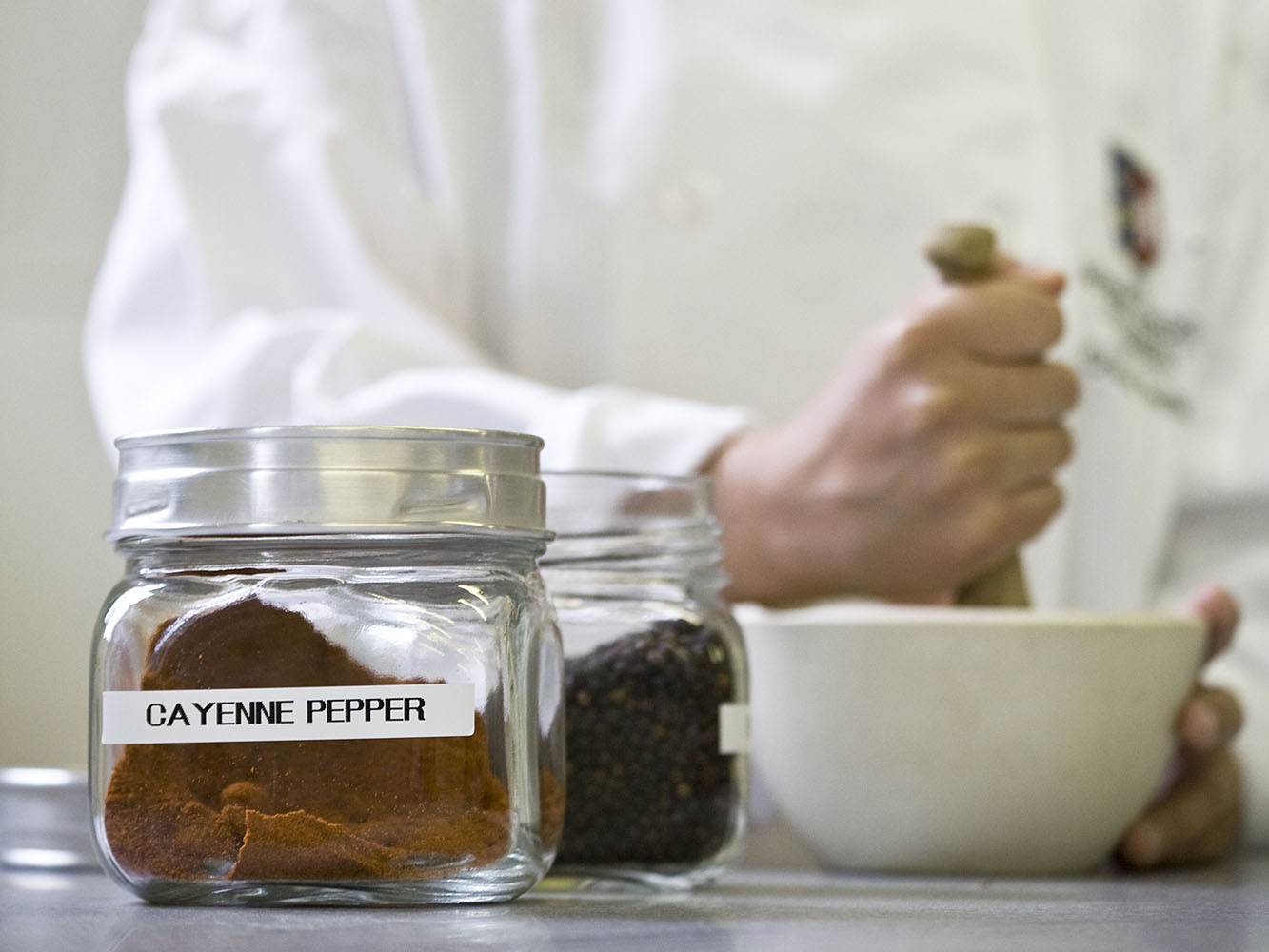 Nutrition is the scientific study of nutrients and other substances in food, how they are used in the body, and the relationship between diet, health and disease. As a Nutritionist, you would make a positive difference in a wide variety of fields which include public health, the food industry, sports nutrition, and nutritional research.
You will have the opportunity to diversify into many different areas such as developing food and nutrition policy; food product reformulation or development; researching nutritional approaches to preventing, managing or treating disease; or training community workers to support individuals and groups to develop cooking skills. You can tailor your degree to your own specific interests so that you can specialise in the area of nutrition that interests you most, supporting you to bring about positive change.
We're ranked 1st in Scotland for research quality, graduate prospects, and student experience in Food Science
The Times Good University Guide 2018, published in 2017
Year 1
You will be introduced to the nutrients protein, fat, carbohydrate, alcohol and water; microbiology and food pathogens; properties and production of the main food commodities; management of food production; and social and international aspects of food and nutrition.
Year 2
You will learn why vitamins and minerals are essential for life, how nutrients are metabolised in the body, and the importance of nutrition through our lifespan (pregnancy, infancy, adolescence and adulthood). You will also develop communication and research skills.
YEAR 3
You will study nutrition and disease prevention (cancer, heart disease and osteoporosis), and how diet can improve athletic performance. You will also create a health promotion campaign and engage with a food company to develop a new food product.
Year 4
In your final year you will undertake a 12-week full-time placement to learn about the role of a Nutritionist within the workplace. You will work on an individual research project and study advanced topics such as sustainable diets, nutrition policy, regulation of food intake, and nutrient-gene interactions. 
---
Modules
Modules and delivery order may change for operational purposes. The University regularly reviews its courses. Course content and structure may change over time. See our Course and module disclaimer for more information. 
Detailed module information
Activity Summary
The course is taught in two semesters each year, and each semester has a block of 12 weeks. Teaching consists of lectures, tutorials, workshops, and laboratory practical sessions in the Chemistry, Microbiology, Analytical Science, and food handling laboratories. In addition, there are visits and placements off-campus, and you will also undertake self-directed learning. 
Class sizes can vary from 20 or less (for BSc (Hons) Food, Nutrition and Human Health students only) to nearly 100 (for classes shared with students on other courses). Lectures and tutorials usually last for around an hour, and laboratory practical classes usually last for around three hours.
Year 4
Lectures - 40 students per group, 22 hours in semester 2
Seminars - 20 students per group,  17 hours in semester 1
Tutorial - 40 students per group, 14 hours in semester 2
Project Supervision - 40 students per group, 20 hours in semester 2
Practical class or workshop - 20 students per group, 16 hours per half semester
Placement / Work Based Learning - 20 students per group,  35 hours per week for 12 weeks
Independent Study
In addition to scheduled class time and practical classes, you are expected to read widely from the provided reading lists, conduct your own research and meet with your peers to undertake allocated group work, complete tutorial assignments, and work on assessments. Together, the scheduled teaching activities and independent study equates to approximately 40 hours-per-week.
Staff Delivering on This Course
Key staff members teaching on this course include Registered Nutritionists and Registered Dietitians, and Lecturers in nutritional biochemistry and physiology, and food quality and food safety. Staff may have a clinical and/or a research background, and some staff are active in research. 
Our lecturers have excellent links with the food industry, NHS, research institutes, and national and international agencies. These links are fully used to provide external speakers, study visits, projects and placements, which means that our course is aligned to employer needs.
Our staff feature in the annual Support and Teaching staff with Appreciation and Recognition (STAR) awards voted by the students and organised by RGU:Union.
Assessment
Typically students are assessed each year:
Year 1
7 written exams, typically for 1.5 hours
2 reports
1 oral assessment
1 practical skills assessment
Year 2
5 written exams, typically for 2 hours
1 written assignment, including essays
1 report
1 portfolio
1 practical skills assessment
Year 3
5 written exams, typically for 2.5 hours
3 written assignments, including essays
1 portfolio
2 oral assessments
Year 4
1 written exam, typically for 3 hours
1 report
1 dissertation
2 oral assessments
1 graded placement
Feedback
We aim to provide you with feedback within 20 working days of hand-in for all written exams, coursework and practical exams.
---
ACADEMIC SUPPORT
The Disability & Dyslexia Centre advises and supports students who disclose a sensory or mobility impairment, chronic medical condition, mental health issue, dyslexia and other specific learning differences. Applicants are encouraged to arrange a pre-entry visit to discuss any concerns and to view the facilities.
ONLINE LEARNING & SUPPORT
All undergraduate and postgraduate students, whether you are learning on-campus or by online distance learning, benefit from using our collaborative virtual learning environment, CampusMoodle. You will be provided with 24/7 online access to your learning material and resources, along with the ability to interact with your class members and tutors for discussion and support.
STUDY SKILLS SUPPORT
The Study Support Team provides training and support to all students in:
Academic writing
Study skills (note taking, exam techniques, time management, presentation)
Maths and statistics
English language
Information technology support
Library Support
The Library offers support for your course, including the books, eBooks, and journals you will need. We also offer online reading lists for many modules, workshops and drop-ins on searching skills and referencing, and much more.
Placements
A compulsory 12-week, full-time, unpaid placement is included in this course. It is carefully and collaboratively arranged by you and the university. We aim to match the placement with your career aspirations to ensure that you have the necessary work experience that employers are looking for within that field. You may work alongside a Nutritionist, Dietitian or Food Technologist in public health, sports nutrition, the food industry, a government agency or research.
Find out more about our placements
Study Abroad
You may also choose to undertake your work experience in the UK or abroad.
Job Prospects
There are a wide-range of career opportunities available that include working within; the health industry (including the pharmaceutical industry); sport and fitness; the food industry from primary production through product development to the retail chains; health education and improvement; government and international agencies such as the Food Standards Agency, the World Health Organisation and the Government Office of Science and Technology; and research for industry, government or universities. This course also meets the General Teaching Council requirements as a pre-requisite degree for Home Economics teaching.
SQA Higher: BBCC to include Biology or Chemistry and one further science (Maths and Home Economics: Health and Food Technology counted). Biology, Chemistry, English and Maths are required at National 5 grade B or above if not held at Higher.
GCE A Level: CCC to include Biology or Chemistry and one further science (Maths and Home Economics: Food and Nutrition counted). Biology, Chemistry, English and Maths are required at GCSE grade 6/B or above if not held at A Level.
Irish Leaving Certificate Higher: H3H3H3H3 to include Biology or Chemistry and one further science (Maths and Home Economics: Scientific & Social counted). Biology, Chemistry, English and Maths are required at grade O2 or above if not held at Higher.
IB Diploma: 26 to include Biology or Chemistry at Higher Level grade 4 and one further science at Higher Level (Maths counted). Biology, Chemistry, English and Maths required at Standard Level grade 4 if not held at Higher.
Alternative Qualifications
We welcome applications from those with equivalent qualifications to those stated, including SVQs/NVQs, access programmes and overseas qualifications. Applications from students with non-standard qualifications or work experience will be considered on an individual basis.
Advanced Entry
Applicants who are interested in applying for advanced entry will be considered on an individual basis.
International Students 
International students who do not meet our direct entry requirements for this course can gain additional entry points through our International College at Robert Gordon University.
English Language Requirements
Applicants whose first language is not English should have an IELTS of 6.5 overall, with no component lower than 6.0, or an equivalent.
We accept a variety of in-country and secure English language tests, find out more:
Please note, some courses may require a higher standard of English than stated in this page. Contact ugoffice@rgu.ac.uk (undergraduate courses) or pgoffice@rgu.ac.uk (postgraduate courses) for further information.
For Academic Year 2018/2019
Scottish/EU Students
Rest of UK Students
International Students
£13,270 per academic year
FOR ACADEMIC YEAR 2019/2020
Scottish/EU Students
Rest of UK Students
International Students
£13,670 per academic year
Additional Costs
The following course-related costs are not included in the course fees:
The cost of books that you may wish to purchase.
Costs associated with your placement / study abroad
£85 Specialist Clothing
£30 Induction fee (project expenses, travel to and from offsite visits, glassware breakages, and lab consumables)
Disclaimer
For new intakes course fees are reviewed and published annually for each mode of delivery. Tuition fees are fixed for the duration of a course at the rate confirmed in the offer letter.  For further information see:
Student Funding
If you are a Scottish resident or EU national you are not liable to pay fees and should apply to SAAS for funding.
Student Awards Agency For Scotland (SAAS)
Students from other parts of the UK should visit the appropriate website:
Scholarships and Financial Awards
You may also qualify for a scholarship or financial award:
Have a question about the course? Get in touch with our Student Admissions Team and we'll do our best to help.
+44 (0) 1224 262728
The fourth year placement was one of the highlights of the course. It helped me extend and practice the skills learned at university, and learn about the responsibilities and the day-to-day challenges faced by research nutritionists."
ELIZABETH DESCHAMP | BSC (HONS) NUTRITION
Accreditation
The course is accredited by the Association for Nutrition which has also commended RGU for its course quality. As a graduate, you will be eligible to apply for direct entry to the UK Voluntary Register of Nutritionists (UKVRN) as a Registered Associate Nutritionist (ANutr).
Register Now
Would you like to keep up to date with open days, scholarships and other news? Fill out our online form.
Taking this course, you will have access to some of the world's best facilities. 
We've invested more than £100 million in the development of our campus, new facilities and new resources.
University Wide Facilities
Apply
UCAS Code: B400
We've got a few options for applying to our undergraduate courses for UK, EU and international applicants.
Applicants for first year entry will apply to other universities as well as to RGU through a single online Universities and Colleges Admissions Service (UCAS) application.
Applicants from non-EU countries can apply direct to the University with our PDF form.
RGU accepts applications through the Common Application for those liable to pay international tuition fees.