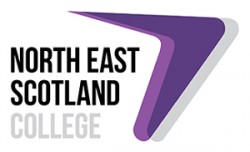 Academic staff work in partnership to align curriculum and arrange reciprocal visits to ensure a seamless transition for progressing students.
Students of North East Scotland College who wish to progress to a Robert Gordon University degree course at an advanced stage can view the course routes in place and then join up to our Associate Student Scheme.
---
Courses
HND 3D COMPUTER ANIMATION
HND ACCOUNTING
HND ADMIN AND IT
HND ADVERTISING AND PR
HND APPLIED SCIENCES
HND APPLIED SCIENCES (BIOLOGY/CHEMISTRY)
HNC APPLIED SCIENCES (BIOLOGY/CHEMISTRY)
HNC APPLIED SCIENCES (CHEMISTRY/PHYSICS)
HND ART AND DESIGN
HNC Built Environment
HND Business
HND Computing: Software Development
HND Computing: Technical Support
HND Creative Industries: Media and Communication
HND Creative Industries: TV
HND Cyber Security
HND Digital Design & Development (Web Development)
HND Electrical Engineering
HND Events Management
HNC FASHION BUSINESS
HND Fitness, Health and Exercise
HND GAMES DEVELOPMENT
HNC HEALTHCARE PRACTICE
HNC HOSPITALITY
HND Industrial Biotechnology
HND Legal Services
HND Mechanical Engineering
HNC MEDIA ANALYSIS & PRODUCTION
HND Photography
HND Social Sciences
HNC SOCIAL SERVICES
HND Sports Coaching and Development
HND Textiles
HND Travel and Tourism
HND Visual Communication
---
Conditions of Entry
---
Things to note
Entry will be subject to you taking specified routes through HNC/HND or certain knowledge requirements. These will be made clear to you when you register as an Associate Student or via your Sector Manager.
Completion of a HNC will lead to entry in Year Two of a degree course
Completion of a HND will lead to entry in Year Three of a degree course
Please be aware that in some cases you may have to meet course-specific requirements, such as taking specified options on your HN programme, and some courses may require presentation of a portfolio or an interview with a Robert Gordon University tutor.
Our admissions department would be happy to discuss your options and can be contacted by emailing admissions@rgu.ac.uk