Country Specific Information
Pakistan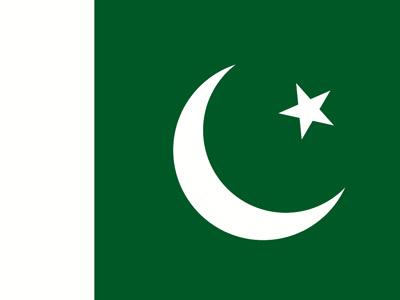 Robert Gordon University is a dynamic, vibrant and modern university and has gained an impressive international reputation for providing top quality education relevant to the needs of today's employers.
We work closely with employers at every stage to ensure our courses prepare our students from Pakistan for the professional world; from course development and accreditation to providing scholarships and placements. We have earned our formidable regional and international reputation through investing in the very latest teaching and research facilities and employing academics who combine first-class qualifications with time spent in industry or business. Through their experience and connections with the business community, they will provide you with the knowledge and skills that are vital in today's highly competitive workplace.
Scotland is home to a large Pakistani community with many people from Pakistan choosing to make Aberdeen their home. A safe, multicultural and friendly city, we look forward to greeting our students from Pakistan to Aberdeen.
Entry Requirements
Please note that this information is intended as a guideline and allows you to broadly compare your qualifications to the British qualifications specified on the course pages of this website. Some courses may require a higher standard of English than stated in this page. Applications are considered on an individual basis and other qualifications or work experience may be taken into consideration.
Undergraduate Requirements
Students with qualifications from any international high school are expected to have results comparable to students from UK institutions
Students who have completed 2 or 3 year Bachelor degree with minimum score of 59.5% will be considered
Applications will be considered on a case by case basis, please contact Admissions for information: admissions@rgu.ac.uk
Applicants who do not hold an International High School qualification will be expected to undertake a pathway programme at our International College
English Language
Most undergraduate courses require an IELTS score of 6.0, with a minimum of 5.5 in each area. Some courses require a higher English language score. Always check the relevant course page and our English Language Requirements page before applying.
Postgraduate Requirements
A 4 year Bachelors Degree from a University recognised by Pakistan Higher Education commission with the following CGPA:
4 Point Scale = GPA2.5 or 60-69%.
5 Point Scale= GPA3.5 or 60-69%
Students with a Masters degree must have a minimum 60% overall
A small number of University postgraduate programmes do require a minimum of second class upper classification, or an equivalent (please refer to the relevant course page)
Applicants with lower qualification and / or relevant work experience will be considered on a case by case basis. Contact Admissions for information: admissions@rgu.ac.uk
Students who do not meet our direct entry requirements may be able to undertake a pre-masters programme through our International College at Robert Gordon University
English Language
Most postgraduate courses require an IELTS score of 6.5, with a minimum of 5.5 in each area. Some courses require a higher English Language score. Always check the relevant course page and our English Language Requirements page before applying.
Meet Us
Your chance to meet RGU staff to apply for a course or discuss an existing application.
We visit countries around the world at various times of the year. We also provide opportunities for you to chat to us online. Our regular web chats make it easy for you to connect with us from your own home.
If no visit is scheduled in your country, please contact the International Team and we will be happy to help you.
Virtual Meet Me - South Asia
13 October 2021
We are really missing traveling to South Asia at this time and getting to meet our future students face to face to answer all your questions. So, we've come up with an alternative idea.
Find Out More
Scholarships & Funding
We have a wide range of scholarships are available to international students, find out if you are eligible for support for your country.
Scholarship or funding options may have additional eligibility requirements, however you may still qualify for support. Contact the International Team for further information, or search all Funding and Scholarships.
Available Scholarships & Funding for students from Pakistan
Agents in Pakistan
These are our university-approved agents in Pakistan. In addition to our Admissions Office and International Team, they are available to help you with any enquiries and help with the submitting your application.
Our Agents in Faisalbad
Our Agents in Islamabad
Our Agents in Karachi
Our Agents in Lahore
Our Agents in Multan
Our Agents in Peshawar
Our Agents in Rawalpindi