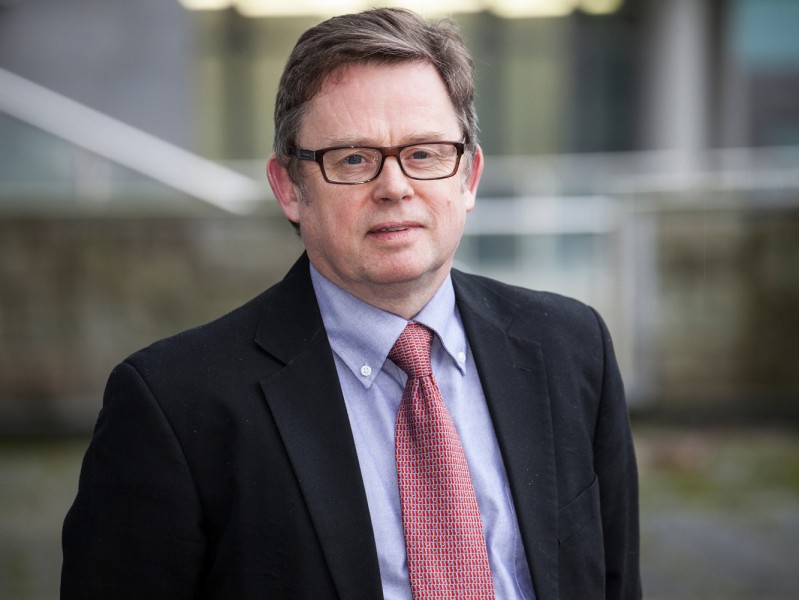 Ken spent the early part of his working life in youth and community development work in the voluntary sector and local government, in Strathclyde and Grampian areas.
Since 1996 he has spent the remainder of his career in the social enterprise sector as Chief Executive at Aberdeen Foyer, a role he retired from in August 2018.
As a charitable organisation and social enterprise the Foyer works to prevent and alleviate youth homelessness and unemployment. Through his work at the Foyer, Ken also become involved in the Board of Aberdeen College in 2004 and was appointed Chair in 2009. In 2012, as part of the Scottish Government's reform of post-16 education, he led the regional planning and reform of the Colleges in Aberdeen and Aberdeenshire to create North East Scotland College. Ken was appointed as the Regional Chair for the new College Board and through this role continues to be actively involved in the wider College sector at a national level.
Ken is married and lives in Aberdeenshire.
Register of Interests
All positions, appointments, employment etc (whether remunerated or not) held with any other organisation:
Chair of North East Scotland College Board
Board Member and Chair of Colleges Scotland
Chair – Ballogie Community Association
Trustee RGU Foundation
Details of any self employed business, consultancy or other activities you are engaged in, whether remunerated or not, or for other reward or gains.
Details of any contractual or financial/non-financial relationship (including Directorship, Partnership, Consultancy, Board Membership, other Appointments or position of authority or influence, whether paid or unpaid,) with any other company, public authority or service or any other organisation, or any other position you have that would or could enable you to influence the award of a contract or allow financial benefit:
Details of any ownership of land or property or other holdings within Aberdeen (other than main family home) that may be directly or indirectly affected by any known or prospective estate development plan in the vicinity of the city centre campus or the Garthdee campus:
Details of any other interests or matters of equivalence to any of the above:
Details where the interests of any close relative may require to be declared: