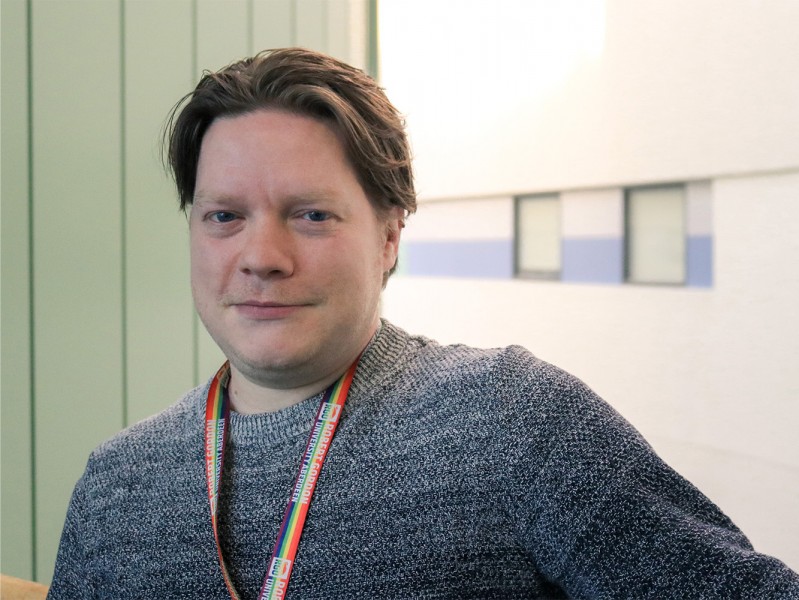 Dean, School of Computing
John is Dean of School of the School of Computing at RGU and as such is responsible for the strategic planning and future direction of the computing subject area. John is currently also Interim Dean of the School of Engineering.
Having completed his PhD at Abertay University, John took up his first teaching post there in 2011, later becoming Course Leader of the BSc Computing degree. Looking for a new challenge, he joined RGU in 2014, quickly taking on leadership of the BSc Computer Science and BSc Application Software Development courses. John became a senior lecturer in Computer Science in 2017 and then Head of School in early 2020.
John's principal research interest lies in visualisation, modelling and real-time simulation in aiding the comprehension of complex information. He has developed interactive visualisation platforms which allow user interaction and real-time decision impact assessment. These platforms have been applied to several fields, including urban regeneration, demographic change, land use management and pollution control. These projects investigate how visualisation can be used to allow better engagement and understanding in any decision-making process through more effective use of both existing and novel hardware and software.
John remains involved in teaching and leads the stage 2 Web-Development module. He has also taught several core programming modules across all university levels.
Specialities
Software design and development
Custom 3D engine/framework development
Visualisation of complex data
Computational modelling
Web Development
Mobile Development
Register of Interests
List all positions, appointments, employment etc (whether remunerated or not) that you hold with any other organisation.
External Examiner – Teesside University
Specifically, give details of any self-employed business, consultancy or other activities you are engaged in, whether remunerated or not, or for other reward or gains.
Specifically, give details of any contractual or financial/non-financial relationship (including Directorship, Partnership, Consultancy, Board Membership, other Appointments or position of authority or influence, whether paid or unpaid,) with any other company, public authority or service or any other organisation, or any other position you have that would or could enable you to influence the award of a contract or allow you to benefit financially.
Give details of any ownership of land or property or other holdings within Aberdeen (other than your own main family home) that may be directly or indirectly affected by any known or prospective estate development plan in the vicinity of the city centre campus or the Garthdee campus.
Give details of any other interests or matters of equivalence to any of the above.
Give details where the interests of any close relative may require to be declared.