Asset Integrity Management
PgCert | PgDip | MSc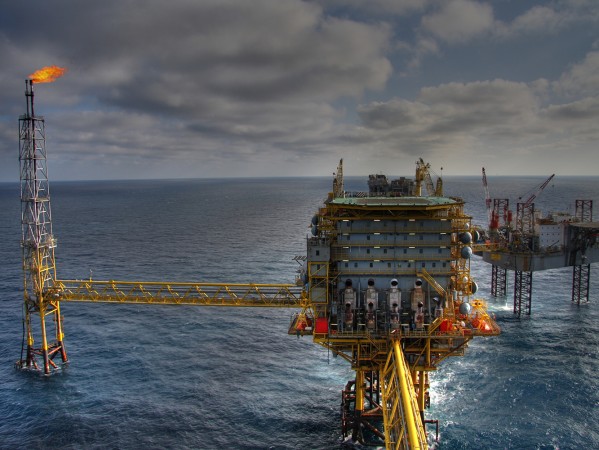 This unique Asset Integrity Management course is for those who aspire to competently manage and co-ordinate physical assets to optimum effect. Combining theory with best practice, it is designed for Engineers and management personnel working in an engineering operations environment. The course delivers specialised professional development, designed to meet the real-world needs of industry.
The implementation of asset management practices within an organisation enables tangible benefits such as lower operating costs, longer asset life, improved asset performance, greater reliability, higher safety standards, enhanced environmental support and better informed investment strategies. Throughout the course you will learn how to make a significantly positive impact on organisations, through effective asset integrity management approaches.
The flexible online delivery means that this career-enhancing course is well-suited to those already in employment.
stage 1
In Stage 1 you will study; Problem Solving, Determination of Maintenance and Inspection, Requirements for Asset Integrity Management, Delivery of Maintenance and Inspection for Asset Integrity Management.
stage 2
In Stage 2 you will study; Health, Safety, Environment and Risk Assessment, Asset Life Cycle Analysis and Corrosion Management.
stage 3
In Stage 3 you will study; Engineering Project Management and Integrity and Reliability Management.
stage 4
This is the final stage where you will focus on the Individual Engineering Research Investigation. Successful completion will award the MSc Asset Integrity Management.
Modules
Modules and delivery order may change for operational purposes. The University regularly reviews its courses. Course content and structure may change over time. See our course and module disclaimer for more information.
Detailed module information
Our distance learning courses are delivered online through CampusMoodle, the University's virtual learning environment. Each module comprises up to 52 hours of lectures and tutorials. This information is based on the assumption ODL students can complete one 15 credit module (or equivalent) per semester. Typically modules will be taken in the order in which they appear in the schedule above. There is an element of flexibility to the order in which modules are taken and any change must be agreed with the School prior to commencement of the module. Students must normally complete all taught modules before progressing to the MSc Project.
Activity summary
Lectures – 23 hours per semester
Project supervision – 600 hours, made up of contact hours and non-contact hours over the MSc stage.
Independent study – 127 hours per semester
Independent Study
Significant additional private study is expected during each module. You'll work autonomously and take responsibility for your own learning and professional and academic development. The suggested hours-of-study-per-week and other information is detailed in each Module Descriptor.
Assessment
Stage 1
3 written exams, typically for 2-2.5 hours
3 written assessments including essay
Stage 2
3 written exams, typically for 2-2.5 hours
3 written assessments including essay

Stage 3
1 written exam, typically for 2-2.5 hours
2 written assessments including essay
1 group critique

Stage 4
1 dissertation
1 oral assessment

Feedback
We aim to provide you with feedback within 20 working days of submission of coursework.
Staff delivering on course
We've been delivering industry-relevant courses for the energy industry for many years, and our teaching staff members bring a wealth of expertise and experience to the curriculum. They are research-active and work on live industry projects. This includes input to patented technology and the design of products and systems to positively impact society and improve the lives of communities in developing countries.
Lecturers are involved in an ongoing development project with a Scottish business in relation to innovative solar powered systems funded by the Scottish Institute for Remanufacture. We're also in collaboration with Scottish companies working on the development of solar energy systems for new applications. This has created great potential for students to work on industrial projects.
ACADEMIC SUPPORT
The Disability & Dyslexia Centre advises and supports students who disclose a sensory or mobility impairment, chronic medical condition, mental health issue, dyslexia and other specific learning differences. Applicants are encouraged to arrange a pre-entry visit to discuss any concerns and to view the facilities.
ONLINE LEARNING & SUPPORT
All undergraduate and postgraduate students, whether you are learning on-campus or by online distance learning, benefit from using our collaborative virtual learning environment, CampusMoodle. You will be provided with 24/7 online access to your learning material and resources, along with the ability to interact with your class members and tutors for discussion and support.
STUDY SKILLS SUPPORT
The Study Support Team provides training and support to all students in:
Academic writing
Study skills (note taking, exam techniques, time management, presentation)
Maths and statistics
English language
Information technology support
Library Support
The Library offers support for your course, including the books, eBooks, and journals you will need. We also offer online reading lists for many modules, workshops and drop-ins on searching skills and referencing, and much more.
JOB PROSPECTS
Graduates of this course can progress to management and operational roles within an engineering operations environment. Skills in efficient management of assets are increasingly in demand in the oil and gas and processing industries as many assets approach and exceed the lifespan they were originally designed for.
Applicants normally hold a 2:2 undergraduate honours degree or its equivalent in Engineering or a relevant discipline such as Geology, Physics, Chemistry or Mathematics
Applicants with a lower degree classification and / or relevant work experience will be considered on a case by case basis
English Language Requirements
Applicants whose first language is not English should have an IELTS of 6.5 overall, with no component lower than 5.5, or an equivalent.
We accept a variety of in-country and secure English language tests, find out more:
International Students
International students who do not meet our direct entry requirements for this course can gain additional entry points through our International College at Robert Gordon University.
Our Pre-Sessional English Programme (PSP) is available for students who have not yet reached the required English level and those who would like to improve their language competency.
PRE-SESSIONAL ENGLISH PROGRAMME AT RGU
Please note, some courses may require a higher standard of English than stated in this page. Contact admissions@rgu.ac.uk for further information.
FOR ACADEMIC YEAR 2020/2021
For Academic Year 2019/2020
Additional Costs
The following course-related costs are not included in the course fees:
The cost of books that you may wish to purchase.
Costs associated with your placement / study abroad
Alumni Discount
Robert Gordon University is delighted to offer a 20% loyalty discount on course fees for all alumni who have graduated from RGU.
Funding
Postgraduate students will normally make their own arrangements for payment of fees. However, there are a limited number of SAAS funded places on certain postgraduate courses.
There are also sources of funding that are applicable to categories of student.
Postgraduate Students' Funding
Scholarships and Financial Awards
You may also qualify for a scholarship or financial award:
SCHOLARSHIPS AND FINANCIAL AWARDS
DISCLAIMER
For new intakes course fees are reviewed and published annually for each mode of delivery. Tuition fees are fixed for the duration of a course at the rate confirmed in the offer letter. For further information see:
Have a question about the course? Get in touch with our Student Admissions Team and we'll do our best to help.
+44 (0) 1224 262728
The MSc Asset Integrity Management course has not only enabled me to really appreciate the importance of Asset Integrity within industry, but has allowed me to strengthen my technical understanding and delivery of many of its principles. Completing this course has had a direct impact on my career, as it contributed in securing a senior technical role with an International Oil and Gas E&P company.
Accreditation
This course is accredited by the Energy Institute on behalf of the Engineering Council as meeting the requirements for Further Learning for registration as a Chartered Engineer. Candidates must hold a CEng accredited BEng/BSc (Hons) undergraduate first degree to comply with full CEng registration requirements.

​Taking this course, you will have access to some of the world's best facilities.
We've invested more than £100 million in the development of our campus, new facilities and new resources.
University Wide Facilities
Apply
---
The university has moved to home teaching and working following official COVID-19 guidance from the Scottish Government. Our staff will continue to process applications and respond to enquiries about your course during this time.
---
We've got a few options for applying to our postgraduate courses for UK, EU and international applicants.
All applicants to postgraduate courses can apply direct to the university using our online application form.
All applicants can apply direct to the University with our PDF form.