Drawing on its expertise of working with employers, RGU was one of the first universities in Scotland to deliver GAs and continues to be at the forefront of work-based learning having expanded its offering across a range of disciplines in construction, engineering, business management, IT and accounting.
The university has already delivered successful GAs in partnership with more than 150 businesses in a range of sectors, covering the length and breadth of Scotland and recently announced a new round of degree level GAs, with 175 fully-funded places being offered for 2020.
Graduate Apprenticeships enable participants to earn their degree while working and are delivered in partnership with their employers over the course of four years.

Developed by Skills Development Scotland, in response to employer demands, Graduate Apprenticeships:
Address national skills shortages in key areas, such as digital technology and construction
Allow employers to shape their workforce in line with business demands
Offer a high value, low cost option for employers to retain and upskill staff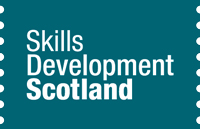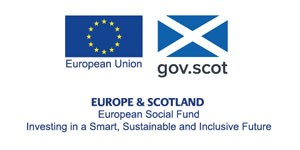 Our Graduate Apprenticeships
Shape the expertise of your workforce and develop the skills you need by enrolling existing employees or offering new recruits a place on our Graduate Apprenticeship programmes.
RGU has 175 fully funded places over 7 Graduate Apprenticeship courses. Each course starts in September 2020, view the relevant course page for further information:
Available courses
How do they work?
To be eligible your employee must live and work in Scotland in a role related to the course topic.
You can take on a new recruit specifically to undertake a Graduate Apprenticeship or enrol an existing employee.
RGU use a blended learning approach supported by our Virtual Learning Environment, with online lectures, discussion forums and access to course materials. This is complemented by on-campus sessions at RGU in Aberdeen to exchange ideas with their peer group and tutors.
Apprentices apply their learning and skills to solve workplace problems. RGU will support participants with structured learning and reflective practice, while company mentors will help them to apply theory to workplace reality. Assessments can link to your employee's job, typically via portfolios or projects they do within your business.
Why RGU?
RGU has decades of experience in working with employers to design programmes that enable employees to study and learn new skills while maintaining workplace productivity.

As a transformational work-based learning initiative Graduate Apprenticeships fit with RGU's strengths and ethos.
RGU were recently awarded a Gold rating in the Teaching Excellence Framework (TEF), putting us in the top 20% of the best universities in the UK for the quality of our undergraduate teaching and learning.
Our engagement with employers has highlighted the importance of offering a flexible approach which allows the apprentice to spend as much time as possible in the work environment, only coming to campus when necessary. Our delivery model support the learning needs of apprentices regardless of their location.
Contact
Please get in touch to discuss how we can work together.
Email us at: gaemployer@rgu.ac.uk
Telephone: 01224 263119
Testimonials
"The ability for our employees to gain a degree level qualification whilst working in their chosen function within Hydrasun is both great for the employee's personal development and for the company's succession planning for the future. Graduate Apprenticeships are a key element in our overall employee development programs at Hydrasun."
- Carole Small, Group HR Manager, Hydrasun, Aberdeen
"As a mature student, who hasn't been in formal education for over 30 years, I am finding the course challenging, interesting and rewarding. If you want to stretch yourself and get your brain fit? The GA Apprenticeship course is like couch to 5k for the mind!"
- Peter Scott, Graduate Apprentice, Diageo
Graduate Apprenticeships at RGU