What Our Students Say
Emma Huby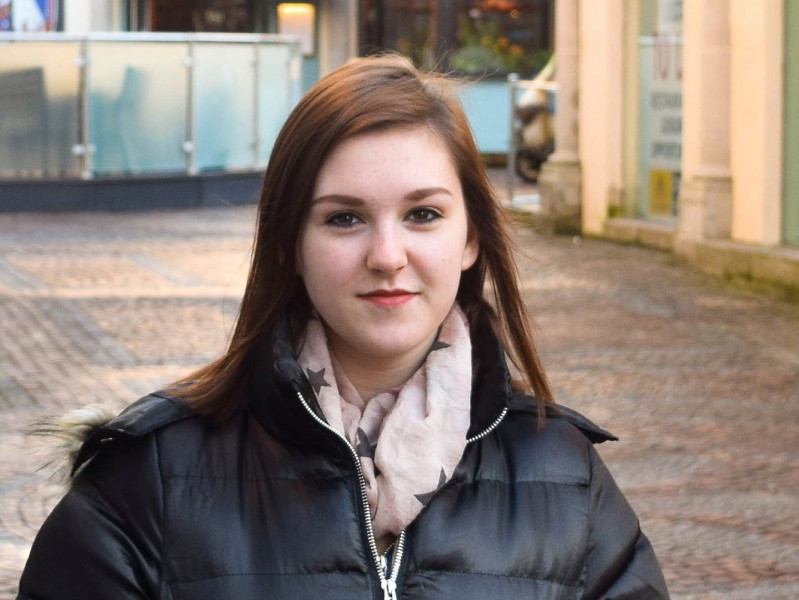 Bachelor of Midwifery, from Elgin in Scotland
Why did you choose RGU?
RGU was always my first choice for the midwifery course, as my older sister is a student there and highly recommended it. After visiting her several times I got to know my way around Aberdeen and I think it's a great location. I also went to the open day in October 2015, where we were shown around campus and the clinical skills centre. I thought it was brilliant!
Why did you choose the course you are studying?
I haven't always known that I wanted to be a midwife, but I've always been interested in it. A year before I applied I knew I really wanted to give it a go, and I've never looked back. The open day I went to showed me a lot about the course before I started, which was very helpful in making my final decision. I think it's a brilliant job to do, working with women and their families during such a special time in their lives, and I find the biology of it fascinating.
What are your favourite things about being a student in Aberdeen?
I love the location, it's only an hour and a half away from home so I can visit each month. My flatmates in student halls are fantastic as well, they've kept me going! I used to live in a small town in Moray so it's a nice transition to somewhere like Aberdeen, which has shops, cinemas and plenty other things to do.
Have you been involved in any clubs or societies while at RGU? If so tell us a little bit about it
I have not yet been involved in any societies in uni, but I am a member of the RGU gym. It's got really great facilities, swimming pool and classes available.
Do you have any advice for people who are considering study at RGU?
My advice would be to go to as many Open Days, Applicants' Days, ask as many questions, as possible! RGU is a brilliant campus with so many courses and opportunities available, it's definitely worth trying out.
What do you want to do when you complete your course?
When I qualify as a midwife in 2019 I'd like to work in a city hospital to consolidate my skills for a couple of years. I also want to look into travelling abroad after that for midwifery opportunities, and gain some life experience. When I come back to Scotland I would be interested in perhaps doing another postgraduate course and specialise in something as a midwife.