On Tuesday 1 June, RGU's Entrepreneurship and Innovation Group hosted a live showcase of Cohort 2021 of the RGU Innovation Accelerator. Over the previous five months building up to the showcase, these teams have been developing their ideas, speaking to customers and collaborating to get ready to launch impactful ventures which can impact some major global challenges. The showcase includes pitch videos from the teams, highlights from the programme and interviews between the six finalists and the judges.
This year's Innovation Showcase is a live broadcast where you can watch pitches from our twelve innovative teams as well as our six finalists face the hot-seat in judges interviews.
---
Rewatch the showcase
Take a look back on the showcase event.
---
Schedule
The broadcast included pitching, audience competitions, guest speakers, highlights videos and more:
0:00HR – 1:00HR - Welcome Address and Team Pitches
1:00HR – 1:45HR – In Conversation with Chris Van Der Kuyl and Finalist Interviews
1:45HR – 2:00HR – Winners Announcement
---
Prize Winners
During the event, ten teams competed for the chance to win cash prizes from a panel of judges and the audience. The awards and winners were:
JUDGES CHOICE AWARDS
Awarded to the teams which the judges felt best demonstrated their concepts, innovation, impact, desirability, feasibility and viability. The winners were:
Aberdeen Ceramics Studio – Biggest Regional Impact - £5,000
Talipes Treatment Initiative – Biggest Global Impact - £5,000
The Grey Hill – Biggest Industry Impact - £5,000
AUDIENCE CHOICE AWARDS
Awarded to the teams who received the highest number of votes from the viewers based on their pitches ability to educate, entertain and inspire. The winners were:
Aberdeen Ceramics Studio – 1st Place - £2,000
Talipes Treatment Initiative – 2nd Place - £1,000
House of Small Shops – 3rd Place - £500
---
About the Innovation Accelerator
This event is the final of the RGU Innovation Accelerator Cohort 3 which is delivered by the Entrepreneurship and Innovation Group and funded by The Wood Foundation. Over 130 teams applied to the programme with innovative concepts to solve one of three global challenges aligned to the UN Sustainable Development Goals – reducing inequalities, responding to Covid-19 or designing health and mental wellbeing innovations. Twelve ideas were accepted to undergo a five-month period of training, mentorship and support including access to £2,000 funding each. Previous participants have gone on to raise over £1.4 million in investment, hire staff, win national awards and more.
---
Guest Speaker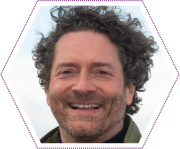 During the broadcast, we will be joined by one of Scotland's leading entrepreneurs Chris van der Kuyl CBE. Chris is most notably co-Founder and Chairman of multiple award-winning games developer 4J Studios, best known for developing Minecraft for Microsoft, Sony and Nintendo games consoles. Chris has also co-founded investment firm Chroma Ventures and is Chairman of a range of ventures including Puny Astronaut, TVSquared, Broker Insights, Parsley Box and Stormcloud Games. He was the founding Chairman of Entrepreneurial Scotland and was elected as one of the youngest Fellows of the Royal Society of Edinburgh in 2013 and has received several honorary degrees. Chris will be joining the showcase to share his tips and insights and to inspire a future generation of innovators.
---
Teams
Find out more about the innovative projects taking part in this year's programme.
Aberdeen Ceramics Studio
Introducing a new, affordable, fully equipped space for creatives in Aberdeen to produce ceramics and develop their practice through organised classes and a retail and gallery facility.
Henbro Ceilidhco
Reinventing the ceilidh for the modern age through hosting memorable events across the country as an alternative to clubs and celebrating and sustaining this Scottish cultural tradition
House of Small Shops
Developing an online marketplace exclusively for small, local businesses with facilities for selling, networking and advertising to encourage collaboration and deeper local relationships between businesses and their customers
Kindspace by TL Tech
Developing a holistic wellbeing companion through a smart speaker application such as Amazon Alexa to allow users to track their wellbeing, reinforce new habits and share mental health tips
Maddie is Online
Producing a suite of educational resources and workshops for teachers and families to empower young people with skills to be informed, ethical, safe and responsible digital citizens and highlight the risks of online bullying
My Self-Love Supply
Creating a wellness and self-care tracking app and online community to promote mental wellbeing and give users an accessible way to track their wellbeing and access resources
Rise HQ
Introducing a digital information and wellness hub with educational courses to providing resources and support to empower women and people with a uterus to have their voices heard and improve their opportunities and outcomes.
TALIPES TREATMENT INITIATIVE
Designing and manufacturing a new treatment for children born with talipes (clubfoot), improving wearability, and quality of life for all affected children and increasing accessibility for those in low to mid income countries
The Grey Hill
Creating multi-media digital theatre content to be distributed internationally through formats such as audiobooks to pioneer new creatives and content as a pipeline for theatre venues and producers
Transition Carbon
Supporting small businesses to mitigate emissions and improve efficiency through the development of artificial intelligence software and consultancy to ensure businesses across all sectors are empowered to create a positive environmental impact
Unearthing Farming Lives
Supporting the mental health and wellbeing of farmers through the delivery of art and cultural initiatives to create resources and use the power of creative to encourage open conversations and build social connections
We Work with Autism
Amplifying the voice of autistic adults to change perceptions of autism and provide support through building an encouraging community and digital platforms to educate, share stories and provide assistance.
---
Startup Sunday Live
In 2020, we hosted our first virtual showcase event as part of the final of Cohort 2 of our Startup Accelerator Programme. The showcase included pitches, highlights videos, voting, guest speeches and more. Watch the previous broadcast: