Across our startup support programmes, research activity and academic courses, our community's entrepreneurial mindset has seen the creation of a wide range of startups from industries ranging from fashion to finance and tourism to technology. These businesses receive support and guidance from RGU and are driving economic growth across the region and beyond.
---
Cohort 5
Alturo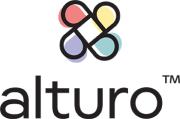 Founded by: Kirsty Noble and Amy Davys
Alturo is the future of social prescribing in healthcare. We are striving to lower the rate of suicide globally through free and accessible support. To achieve this we offer a self-sustainable solution that is 2-fold: 1) an online platform designed for people to find support groups and other related services and 2) provide service providers (i.e. charities, community groups, wellness activity hosts) with the research and marketing tools that can help them scale with ease.
Assetworx

Founded by: Joshua Ekekwe, Edwina Asumang, Oghosa Igiehon, Samuel Oyewusi, Wissam Nacef and Dennis Oduro Yeboah
Assetworx is your favourite design cheatsheet, providing architecture, engineering and design students with the assets they need to get the job done. The subscription service provides students with a content-rich library of high quality dynamic, creative, and technical assets ranging from CADblocks to vector files.
Asylum and Refugee Care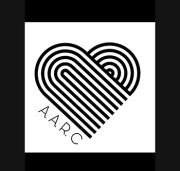 Founded by: Jayne Smith and Jenny McDonald
Asylum and Refugee Care is an Aberdeen based charity which ensures that all New Scots in the NE of Scotland, feel welcome, valued and respected. We offer person centred and holistic support, led by lived experiences.
Birch Blossom Project Consultants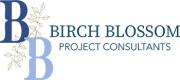 Founded by: Tara Murray
Birch Blossom Project Consultants provide professional and tailored project management support to community groups and organisations in the North East of Scotland, to plan and complete projects which benefit their community, society and the environment. Our aim is to save customers time, money and stress so they can focus on other aspects of their worthwhile project.
Codelink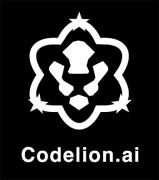 Founded by: Marcin Jędrol and Shibo Mitchell
Codelion. It's a creative, educational social media app for kids that provides a healthy and safe environment for them to learn, and explore their creativity and learn programming by making games.
Net Triad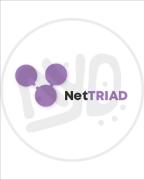 Founded by: Nagashree Ramamurthy, Israel Effiong and Raza Ahmed Baig Mirza
Net Triad is cyber security-based platform that allows you to commoditize your data by IP-ing it on the Internet space. This helps in generating digital assets from your everyday activities and helps you to track where your data is being used.
ExaSync Limited

Founded by: Ememandu Freedom
ExaSync is a seamless and secure blockchain payment gateway platform that empowers businesses and digital nomads to easily get paid in digital currencies, from anywhere in the world. Our goal is to accelerate the adoption of digital currencies as a mainstream form of cross-border payment.
Exhibition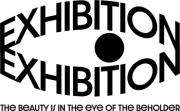 Founded by: Adam Hanzely, Liam Wilson and Catherine Fahey
An online platform providing art, fashion and design students with an opportunity to engage in an inspirational a collaborative community by selling their works and build their portfolio.
Highland Moss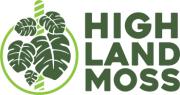 Founded by: Craig Troup
Highland Moss is a houseplant shop selling online at highlandmoss.com and in our Aberdeen store. We aim to take the fear out of keeping houseplants and make them accessible to all. We do this by providing easy to access care guides and personal advice via our free Plant Hospital service. We also have a specialisation in moss, we make beautiful products with our locally sourced mosses such as terrariums, kokedama, moss poles, art and more.
Holo-labs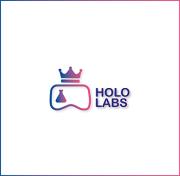 Founded by: Samuel Adebiyi and Ivan Okoli-Ejike
Our VR platform offers an immersive and interactive learning experience tailored specifically for students with ADHD and autism spectrum disorders. By leveraging the power of VR technology, we create a safe and engaging environment where students can develop crucial skills such as attention, focus, and social communication. Our goal is to empower students with the tools they need to succeed academically and beyond.
Members Guest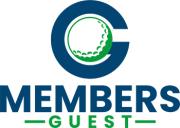 Founded by: Stuart Wright
Members Guest is an app that will build a community of golfers in the UK, by encouraging participation while incentivising golf club members to host and showcase their own golf club, while simultaneously making it more affordable for the nomadic golfer.
Mensura Ltd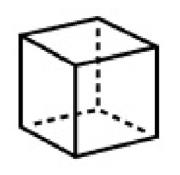 Founded by: James Beckwith and Douglas Beckwith
We are an online chartered quantity surveying consultancy offering our clients a unique deconstructed fixed fee arrangement for cost planning, tender document preparation, progress payment recommendations and dispute resolution. This allows you to select only those services you require for your project and provides you with cost certainty when planning your fee expenditure.
Overlook Digital
Founded by: Grant Learmonth
Overlook Digital is a digital marketing agency that provides tailored marketing support and education for SMEs in the North East of Scotland. We want to take the mysticism away from digital marketing and allow SMEs to be able to confidently run their own campaigns from start to finish after working with Overlook Digital.
Pace Press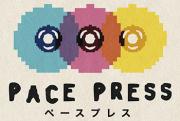 Founded by: Lewis Church
Pace Press is friendly, patient Risograph printing and workshop service. We aim to help art students and enthusiasts realise the potential of their creative ideas through the unique means of Riso! Through Risograph we can see it that your artwork is printed with aesthetic quality, without compromising on your budget. We offer flexible sessions times, extending to evenings, weekends or holidays to accommodate around your schedule, so you can print Risograph at your own pace!
Rebatt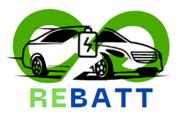 Founded by: Gokul Krishna Radhakrishnan and Ilanchezhiyan Bala
Our one-hub platform is transforming the UK's secondary storage market for retired EV batteries. Leveraging digitalization, tech, and e-commerce, our sustainable business model offers eco and economic benefits while meeting the rising demand for Li-ion batteries in the future EV industry. Join us in promoting innovation and sustainability!
Spare Bill

Founded by: Dhanush Roy, Thomasukutty Benny and Akhila Joe
Sparebill is a centralized application that aims to streamline the return process and automate receipt storage for customers. This startup idea offers a hassle-free return process that eliminates the need for physical receipts and makes returns more efficient for both customers and businesses.
---
Cohort 4
49 Swim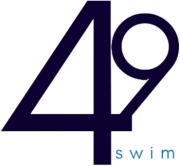 Founded by: Ruth Bryce and Robert Bryce
We are creating the first sustainable, high quality and circular swimwear brand for competitive male and female swimmers
AIMEL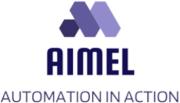 Founded by: Youcef Ahmanache and Fahmi Bahrini
We are using artificial intelligence and deep learning to digitise complex engineering documents like piping and instrumentation diagrams
BPods

Founded by: Guy Phillips and Jeremy Adderley
We are designing and manufacturing a unique, outdoor hexagonal building inspired by nature that uses modular components to allow quick and easy assemble on site
Beyond Reality

Founded by: Andrew Hunter and Omar Iqbal
We are creating extended reality content for education, entertainment and enterprise applying virtual and augmented reality technologies
CD Corp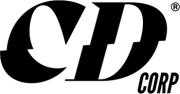 Founded by: Ryan Aitken and Murdo McCandlish
We are supporting businesses to utilise blockchain technology to improve their operations through a consultancy service
CP Design Studio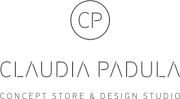 Founded by: Claudia Padula and Luis Ibarra Moreno
We seek to transform homes into spaces that safeguard wellbeing and ensure productivity by allowing customers to test and visualise the design for home renovation projects
Everybody Counts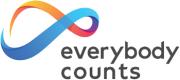 Founded by: Andy Ridgway and Judy Hornigold
We are creating a universally applicable maths programme that can be translated into any language and fit into any curriculum through using interactive, practical online content
EveryBody Mannequins

Founded by: Alina Reiber
We are creating a mannequin brand that creates realistic bodysuits and mannequins that are more inclusive and reflective of the population including diverse body sizes and disabilities
Flair Collective

Founded by: Jade Elizabeth
We are assembling a collective of ethical and sustainable fashion designers starting in the North East to manufacture and sell locally sourced and made clothing and accessories
H20 Heroes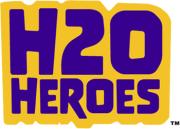 Founded by: Kairn Mckee, Rosie Payne and Louise Richardson
We are creating an app and companion board game which shall deliver key safety messages starting with beach and water safety in an engaging way using augmented reality, audio messaging, and treasure hunts to produce educational content that can help save lives
Intelligent Frame
Founded by: Reji Jacob
We are developing an integrated platform to connect health-related data from devices such as smart watches, cameras and sensors used by the aging population to track behaviour
Intelligent Learning Solutions

Founded by: Diane Duguid
We are introducing an educational technology platform to host simple, easy-to-understand, fully interactive digital revision courses in discrete units
Kitchen Integrated Fire Suppression System

Founded by: Alexandra Spencer and Ashley Barr
We are designing a competitive fire suppression system which is compact, maintenance free and can be fitted and retrofitted into any kitchen
Magnitude AI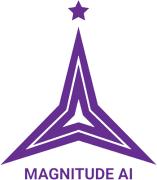 Founded by: Adinath Ghadage, Rohit Bhimrao Jondhale and Shilraj Kolhe
We are developing an automated insulin injector device for patients suffering from diabetes that can provide real time tracking of blood sugar levels
Mareel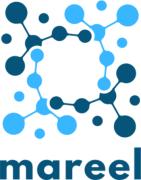 Founded by: Hunter Inkster and Ian McDonald
We are developing a platform to connect small and medium sized businesses with debt providers which collates and analyses information, and produces a credit risk proposal to make bank borrowing simpler, fairer and more transparent
MYLS Blockchain Development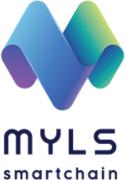 Founded by: Scott Downie and Laura Mylles
We are creating a series of software plug-ins and a consultation service to allow companies in the energy sector to integrate blockchain technology into their existing operations
Parameter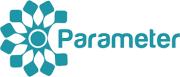 Founded by: Erfan ZamaniGoldeh, Theo Dounas and Sonia Beygi
We are building digital marketplace specialising in products with a parametric design where either designer can sell existing products or users can upload their designs
PCOS Buddy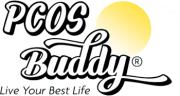 Founded by: Anjula Sandhu
We are developing a mobile app for persons suffering with Polycystic Ovary Syndrome (PCOS) that allows the user to track symptoms
Phorks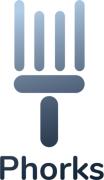 Founded by: Jair Detsch and Jonas Detsch
We are creating a platform that matches those who like to cook with guests to provide an alternative to eating out, the opportunity to network and meet new people
Plantala Ltd.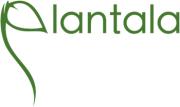 Founded by: Natalia Kerr
We are designing and producing cruelty free, environmentally friendly, and ethical apparel and accessories using plant-based materials
Seaweed Energy

Founded by: Ravindran Narayanan
We are designing a unique, compact, and powerful wave energy converter which can be installed either as a standalone unit or as an array with multiple connected devices
SolSafe Ltd

Founded by: Andrew MacLeod, Alasdair Stevenson, Chi Kwan Wong, Graeme Hossack, Kenneth Ritchie and Michele MacLeod
We are developing a zero carbon, smart, plug-in energy storage boiler with patent pending technology that can replace existing oil, coal, and gas boilers
SymBIOsis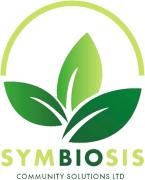 Founded by: Jemma Reynolds and Christine Edwards
We are introducing waste management solutions for isolate island communities that will convert, farming, distillery, and brewery waste into biogas
The Habitat People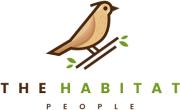 Founded by: David Hunter
We are creating a local and accessible carbon offsetting ecosystem using wildflower meadows, wetlands, and woodlands to allow individuals and companies to compensate for their emissions
TWEFDA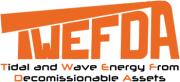 Founded by: Javier Domínguez
We are developing a patent-pending ocean device which can either generate unprecedented levels of tides and waves energy or store energy
Two Raccoons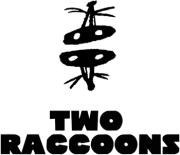 Founded by: Lasse Melgaard Rasmussen and Elliott Martens
We are cultivating an urban winery which turns surplus fruits into limited-edition wines with exciting flavours such as banana, mango, strawberry, and blackcurrant
VENUZA H2

Founded by: Gokulkrishna Radhakrishnan, Ignatius Thomas and Janet Zagah
We are developing an all-in-one system to generate green hydrogen using eco-friendly technologies to give customers energy independence
Wantonwells Farm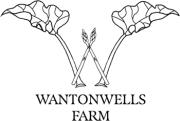 Founded by: Beatrice Fettes and Rosie Leagas
We are developing a food centre and community hub to produce natural, affordable and healthy local food and drinks
yaiLab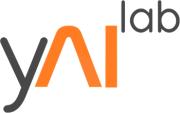 Founded by: Darius Roman and Ioannis Antonopoulos
We are developing a no-code platform that allows engineers or scientists to quickly and effortlessly design, build, and deploy artificial intelligence and machine learning models
Zephyrus Aerolabs

Founded by: Christopher Solomon, Saurabh Kumar and Christos Vamvakas
We are pioneering a real-time emission monitoring solution using drone technology to measure greenhouse and hazardous gases directly from the source
---
Cohort 3
Aberdeen Ceramics Studio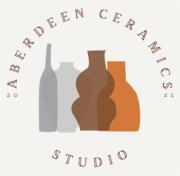 Founded by: Ailsa Simpson, Aimee Morris, Amy Benzie, Celda Tyndall, Kevin Morris and Matthew Wilcock
Introducing a new, affordable, fully equipped space for creatives in Aberdeen to produce ceramics and develop their practice through organised classes and a retail and gallery facility.
FAB Feet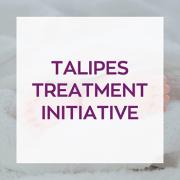 Founded by: Lorna McHattie and Catriona McHattie
Designing and manufacturing a unique footbace to treat children born with clubfoot in developing counties which is customizable and allows each foot and leg to move while being warn.
HenBro CeilidhCo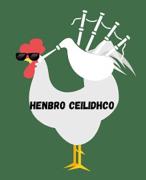 Founded by: Leah Henderson and Louise Brodie
Refreshing the ceilidh for the modern age through hosting memorable events across the country as an alternative to clubs while celebrating and sustaining this Scottish cultural tradition
HOSS - House of Small Shops

Founded by: Farha Nasrullah and Shanid Thayalepurayil
Creating an online marketplace with a locator map that is exclusive to small, local businesses, with selling, networking, and advertising facilities, to encourage collaboration and deeper local relationships between businesses and their customers
Kindspace by TL Tech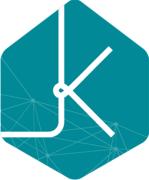 Founded by: Caroline Laurenson, Thomas Laurenson and Victoria Nechifor
Developing a holistic wellbeing companion through a smart speaker application such as Amazon Alexa to allow users to track their wellbeing, reinforce new habits and share mental health tips
Maddie is Online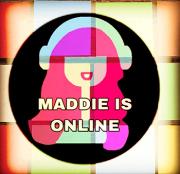 Founded by: Dr Konstantina Martzoukou
Producing a suite of digital educational resources for educators and parents focusing on the everyday online experiences of young people, empowering them with skills to address challenges such as bullying, misinformation or copyright in their digital lives
My Self-Love Supply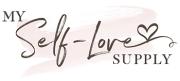 Founded by: Sofia Pellaschiar and Cameron Leslie
Creating a wellness and self-care tracking app and online community a mission to inspire self-care, raise mental health awareness, and provide the resources needed to improved overall wellness
RISE HQ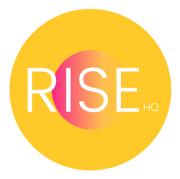 Founded by: Charlie Pace
Introducing a digital information and wellness hub with educational courses to providing resources and support to empower women and people with a uterus to have their voices heard and improve their opportunities and outcomes
The Grey Hill

Founded by: Barry Robertson
Creating multi-media digital theatre content to be distributed internationally through formats such as audiobooks to pioneer new creatives and content as a pipeline for theatre venues and producers
Transition Carbon

Founded by: Dylan Roberts, Andrew O'Neill and José Miguel
Supporting small businesses to mitigate emissions and improve efficiency through the development of artificial intelligence software and consultancy to ensure businesses across all sectors are empowered to create a positive environmental impact
Unearthing Farming Lives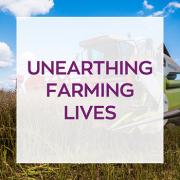 Founded by: Stephanie Morrison
Supporting the mental health and wellbeing of farmers through the delivery of art and cultural initiatives to create resources and use the power of creative to encourage open conversations and build social connections
We Work with Autism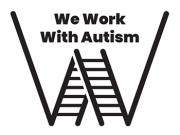 Founded by: Katie Forbes
Amplifying the voice of autistic adults to change perceptions of autism and provide support through building an encouraging community and digital platforms to educate, share stories and provide assistance
---
Cohort 2
Ampla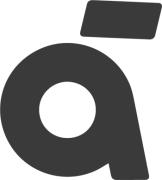 Founded by: Euan Duff
Creating the agency for the modern athlete bringing together client management and creative prodution to turn athletes into brands and unlock their inaccessible potential
Attendr

Founded by: Chamath Palihawadana, Nirmalie Wiratunga and Kyle Martin
Creating a platform for low-cost, real time tracking for further and higher education to record student attendance
AutiPAL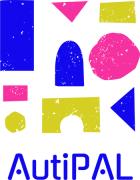 Founded by: Aishat Adebusuyi and David Rafiq
An online platform, bringing parents, families and carers of people living with Autism and ADHD together.
Ceòl Beag Designs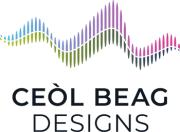 Founded by: Calum Lawrie and Kimberley Lawrie
Designed by musicians for musicians, our revolutionary golves keep your hand warm before, during and after your performance
Edenbreeze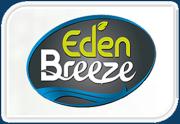 Founded by: Reginald Ankrah and Kwadwo Fosu
Creatting a healthier alternative to softfrinks with the use of natural flowers, spices and fruits based on a unique family recipe
Emzie
Founded by: Emmanuel Okoli and Roy Bitrus
Providing real-time online corrosion monitoring
EQO Brush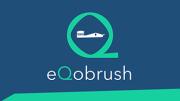 Founded by: Effe Sackey-Barnes, Chidera Maduagwa, Solomon Onu and Temitope Fasassi
Creating an eco-friendly, smart and recyclale toothbrush subscription service that will replace plastic waste
Foxshyre Analytics

Founded by: Bello Garkuwa, Ibrahim Mohammed and Luis Toral
Exploiting the power of articficial intelligence to digitally transform the oil and gas industry by analysing and identifying corrosion from drone images
InsideOut by Design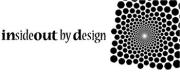 Founded by: Lina Khairy, J'X, Maria Wota and Adam Steward
InsideOut by Design constantly supports and stimulated wellbeing via communitiy portals for reconnecting people to nature and each other
Kairos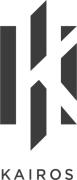 Founded by: Stuart Dyer and Constantin Ozerov
Make it easier than ever to know what to cook with what you have, and keep track of your kitchen
Kerbstone Entertainment

Founded by: Cameron Craddock, Derek McKechnie, Iain Gill and David Suttie
Developing new and dynamic sports and entertainment concepts to meet the needs of ever-evolving audiences and inspire inclusivity and community in sport
Knit It
Founded by: Lucy Fisher
Modernising knitting by making it fun, easy and simple to inspiring the younger generations to pick up their needles and start knitting
LaurSKN
Founded by: Lauren Stevenson
A soothing protective layer that will protect your new work of art from everyday irritants while maintaining an active lifestyle
Power to Go Hydro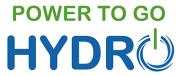 Founded by: Ken Morrow
We are developing an inflatable waterwheel which generates clean, accessible, affordable electricity
Relaxation Revolution
Founded by: Mo Tabib, Claire Walters, Ame Whitehead, Theresa Christies and Geraldine Stevenson
An educational package for childbirth practitioners, women and their birth partners wiming to reduce fear of childbirth and associated stress
Rewynd

Founded by: Anna Mitina and Danis Satubaldina
Producing a sustainable, luxury, toiletry subscription brand with biodegradable single-use pods to allow users to track toiletry usage and reduce plastic waste
Roubo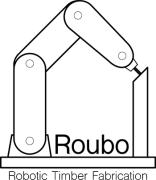 Founded by: Theo Dounas and Syd Birnie
Constructing buildings of all sizes using timber based on an innovative robotic fabrication system which will reduce cost, waste and carbon impact to make buildings easier to assemble and disassemble
Skim

Founded by: Robyn Millar, Mark Pennie and Iain Gill
Developing a platform to connect the creative community to curate and distil news, educational materials and be a space for collaboration to focus information in a busy world
Storical

Founded by: Stuart Massie, Rachael Ironside and Glen Forbes
Creating an online digital platform that provides a simple tool for anyone to create compelling story experiences which are location-based and can be assembled into tours
Story Build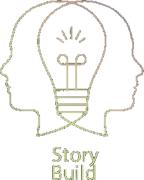 Founded by: Vinyet Miro Pujadas and Xavier Miro Arnan
Developing a revolutionary creative platform that allows users to co-create stories with their audience to promote writing and reading through teamwork and creativity
Tudu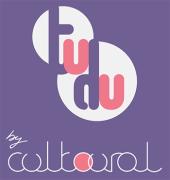 Founded by: Juliette Jolivet, Karolina Przynarowska, and Krzysztof Kalita
Designing a game-based, personalised tourism platform to provide a cultural adventure for travellers where users earn rewards by engaging with small businesses and exploring authentic local culture
---
Cohort 1
Archilink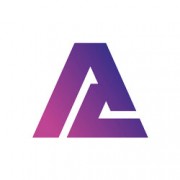 Founded by: Alistair Lea and Shehan Heguragamage
Archilink Surveys comprises of a professional and friendly team specialising in 3D scanning in Scotland
Beltfree by Miss James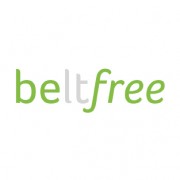 Founded by: Emma James
Producing an innovative new maternity product which combines the function of a pelvic instability belt with the comfort and leggings and short to reduce pain for pregnant women
Coco-Unai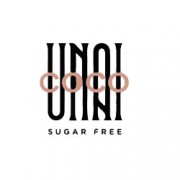 Founded by: Alice Foster
Creating an artisan chocolate brand which offers a luxurious taste of unapologetic ingredients with no added sugar to offer a naturally sweetened, guilt-free snack
Comparisol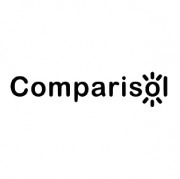 Founded by: Jason Iyeke and Tony Tiyou
Developing a mobile app that helps low-income customers in Sub-Saharan African learn about, compare and purchase quality-verified solar products
Destiny Partnership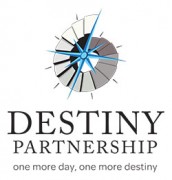 Founded by: Scott Russell and Jessica Young
Forming a social enterprise which seeks to improve the lives of the local community through projects such as Young Live Savers which offers free first aid training for children
D-FL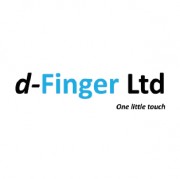 Founded by: Nadimul Faisal
Developing technology that will digitise touch to capture data about the condition of physical surfaces to improve decision making and quality control for industries such as aviation runways
Digital Future Capital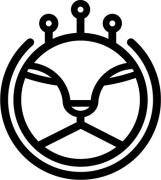 Founded by: Kris Lindahl and Hal Salvesen
Providing the opportunity for the general public to access high growth investment funds in markets such as cryptocurrencies
Evolved Monitors

Founded by: Nick Dillon
Designing an advanced and user-friendly medical monitor system to allow minimally trained first responders to identify critical issues in patients
iOcean Solutions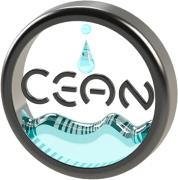 Founded by: Richard Enzmann and Thomas Mega
Manufacturing electronic components and consulting with partners to develop technology for the oil and gas industry such as subsea batteries
Kærlig Beauty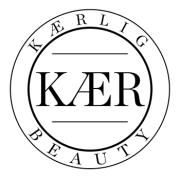 Founded by: Amy Alexander
Producing luxury, organic skincare products such as soaps and body lotion which seek to promote self-care and natural, sustainable ingredients
Litestat

Founded by: Stuart Waddell and Ed Watson
Producing affordable and practical scientific laboratory equipment and software for educators in high schools and university to improve the teaching experience
Model Ctizn

Founded by: Catherine Gillespie
Introducing a design-driven fashion brand which shall focus on timeless pieces which collaborates with young designers and reduces fast fashion culture
Neosome

Founded by: Jo-Anne Tait and Colin Hetherington
Creating immersive virtual environments for education to allow clients to create multi-user interactive spaces for learning to take place
Origin Plastics

Founded by: Daniel Sutherland, Ben Durack and Scott Robertson
Creating locally-based recycling hubs where plastics can be redeveloped into innovative new products at the source of waste to reduce our carbon footprint
Poco Roast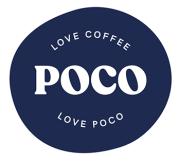 Founded by: Ross McLean
Connecting the finest speciality coffee roasters from the UK with the public through a regular delivery service
Relocateguru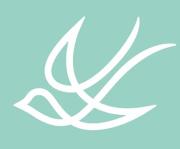 Founded by: Nicole Blyth
Developing a digital community to help those relocating connect with businesses and individuals to help users find authentic local advice and build a community
Safe Influx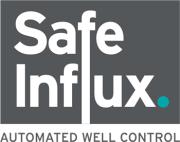 Founded by: Bryan Atchison and Phil Hassard
Implementing innovative automated well control technology to reduce human factor issues on oil and gas platforms
Snap Studio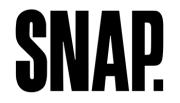 Founded by: Will Farquhar, James Galbraith and Conor Gault
Creating an end-to-end creative production agency bringing professional advertising and marketing services to clients
Swype Global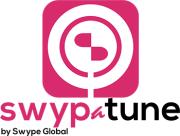 Founded by: Peter Atorough, Effe Sackey-Barnes, Frank Fotso, and Solomon Onu
Introducing an app-based music competition to expose artists for the public to vote by swiping to win cash prizes
Track Genesis

Founded by: Rajesh Kumar Plamthottahil
Developing a blockchain-based software platform to offer security and transparency for the supply chain to allow consumers to access information about products in seconds
Udrafter
Founded by: Daryll Morrow and Luke Morrow
Connecting businesses with student talent through our online micro-internship platform allowing students to gain degree-relevant work experience
Untitled Comics

Founded by: Nicci Thomson and Cliff Hughes
Developing a digital platform to democratise the comic book industry and bring creatives together to showcase new, original content
Valdone°Au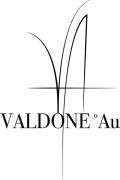 Founded by: Valdone Auksoriute and Kajetan Swiecki
Creating a sustainable fashion brand to work with certified fairtrade suppliers and reduce the impact of fast fashion on the planet
---
Legacy Startups
eCerto
Founded by: Steve Shearman and Luis Ibarra
Introducing a system of dynamic pricing for the management of capital projects to lower the commercial risk for customers and contractors alike.
Celerum
Founded by: John McCall
Developing a novel artificial intelligence using nature-inspired computing to improve the operational efficiency of logistics and supply chain.