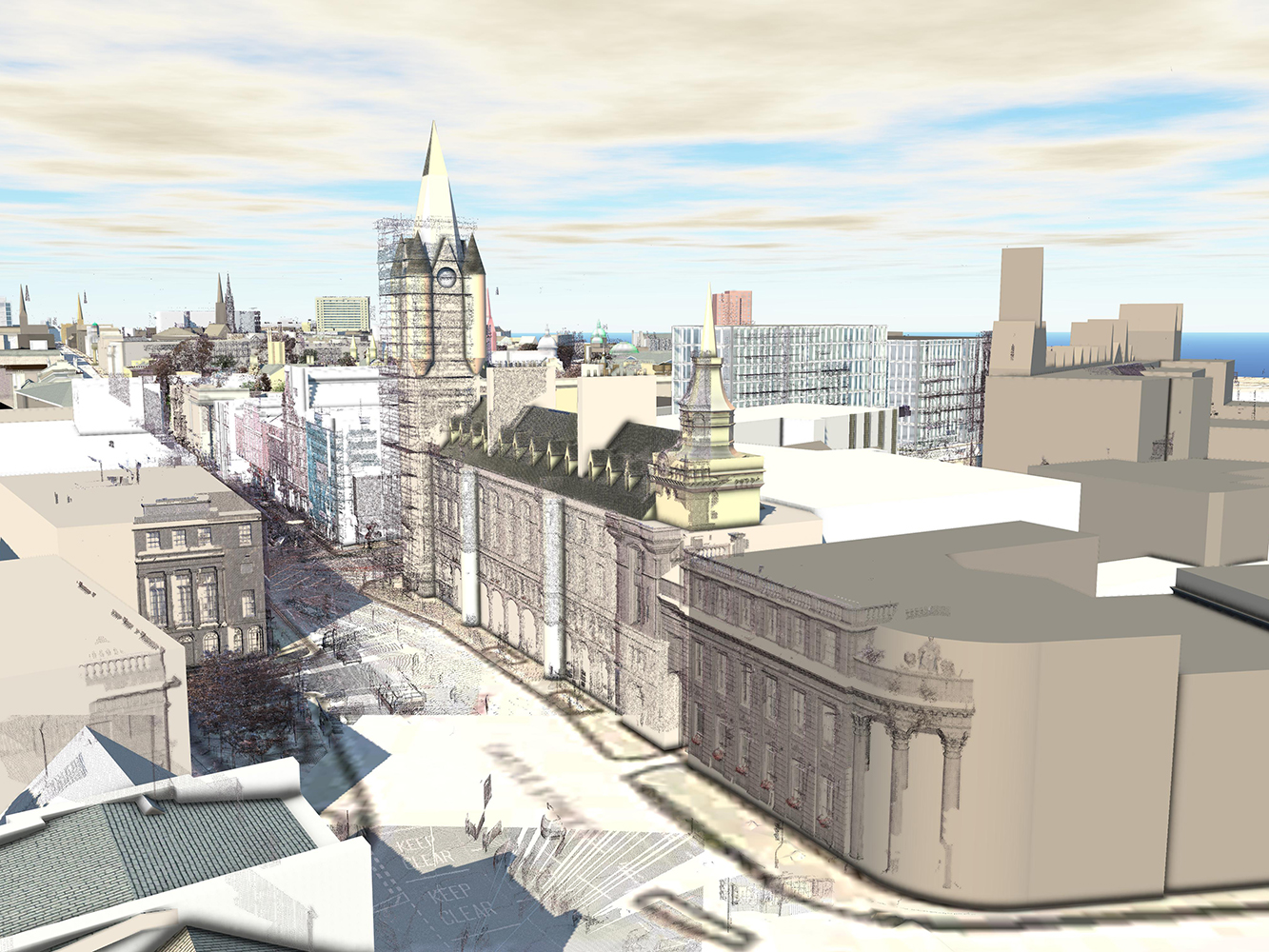 You will develop an understanding of Building Information Modelling (BIM), and its implications for the built environment across all phases of the life cycle, including design, construction and occupation.
BIM at the conceptual design stage
Cross-discipline design
Shared BIM models
BIM during the construction stages
Virtual prototyping
BIM protocol
BIM during the life cycle, including as part of maintenance scheduling
Interoperability
Building data storage and accessibility
Smart data workflow
Disclaimer
The University regularly reviews its courses. Course content and structure may change over time. See our course and module disclaimer for more information.
Learning will take place through the University virtual campus (CampusMoodle) with a mix of online lectures, tutorials and self-guided study. Each topic within the module will have a number of self-required and obligatory activities aimed at emphasising the learning. You will also contribute to a number of discussion forums on particular subject matter and case studies.
Assessment
The module is assessed through coursework assignment, including where appropriate group working activities
Academic Support
The Disability & Dyslexia Centre advises and supports students who disclose a sensory or mobility impairment, chronic medical condition, mental health issue, dyslexia and other specific learning differences. Applicants are encouraged to arrange a pre-entry visit to discuss any concerns and to view the facilities.
Study Skills Support
The Study Support Team provides training and support to all students in:
Academic writing
Study skills (note taking, exam techniques, time management, presentation)
Maths and statistics
English language
Information technology support
Within the UK, both the RIBA and the RICS have made significant efforts to lead discussion and debate regarding how visualisation and BIM will revolutionise the undertaking of architectural projects in the coming years.
This course will represent a valuable addition to the useful and applicable skills and knowledge of graduates.
We welcome applicants holding an honours degree in architecture, architectural technology, surveying, engineering, planning or any associated discipline.
This course may also be of interest to graduates from a design background, including interior design and product design.
Course fee: £690
ADDITIONAL COSTS
The following course-related costs are not included in the course fees:
Costs associated with your placement / study abroad
DISCLAIMER
For new intakes course fees are reviewed and published annually for each mode of delivery. Tuition fees are fixed for the duration of a course at the rate confirmed in the offer letter. For further information see:
Have a question about a Professional Development course? Get in touch with the team and we'll do our best to help.
Taking this course, you will have access to some of the world's best facilities.
We've invested more than £100 million in the development of our campus, new facilities and new resources.
University Wide Facilities
Apply
Register direct to the university using our online application form. 
Applications close 1 week prior to the start of the module. 
Have a question about a Professional Development course? Get in touch with the team and we'll do our best to help.