Academic Schools
The Scott Sutherland School of Architecture & Built Environment
Academic Schools
The Scott Sutherland School of Architecture & Built Environment
Our unique undergraduate and postgraduate course portfolio takes a forward thinking approach, underpinned by research and is held in high regard by industry professionals.
About the School
The Scott Sutherland School of Architecture and Built Environment is one of the three oldest of its kind in the UK, with a heritage that extends back to the 19th Century.
Whilst we are proud of our history we have continually evolved our offering to the needs of our professional areas today, combining innovative thinking with new technologies and contemporary practice across all aspects of the design and construction of building, public space and cities.
We have a strong social ethos and research underpins everything we do. We see it as our social responsibility to facilitate the design and build of sustainable and well-considered structures and spaces that reflect society's aspirations. Our unique undergraduate and postgraduate course portfolio is forward thinking and held in high regard by professionals. We work closely with industry to ensure our courses are relevant and up to date, particularly on big topics like the environment and sustainability where the discipline can have a great impact. You will work on projects that focus on today's challenges whilst looking forward to anticipate the needs of tomorrow.
All of our courses combine theory with practical application to ensure you have the skills to apply your knowledge appropriately and creatively within industry. All undergraduate courses carry professional accreditation from a range of bodies and placements and professional experience in an industry setting is a core part of the course structure. This gives you a competitive edge and sets you apart when it comes to future employment.
There is a real sense of community in our school and the relationship between staff and students is paramount. You are treated as individuals and we take the time to get to know you and have ongoing dialogue. We give you the freedom to express yourself in an academically challenging environment, complemented by a collaborative approach where you can absorb from other students with all kinds of backgrounds at different levels of study. These factors allows you to realise your full potential and broaden your understanding of the roles, responsibilities and skills of other key professionals.
Awards and Recognition
1st in Scotland and top 5 in the UK for course satisfaction in Architecture (Guardian University Guide 2023)
1st in Scotland and 2nd in the UK* for overall student satisfaction in Building (National Student Survey 2022)
2nd in UK for course satisfaction in Construction, Surveying and Planning (Guardian University Guide 2023)
*Excludes colleges, small, specialist and private providers.
Student Awards and Recognition
Our students are regularly recognised for the quality of their work:
Architecture & Design Scotland and RIAS Scottish Student Awards for Architecture
Claire Milnes - Commended Community Housing, Kirkwall, Orkney
Architecture & Design Scotland Award for Best 3rd Year Student
Dalibor Baran - Meet at Denburn
Architecture & Design Scotland Urban Design Award
Shortlisted the Living Edge Team Project - Liane Wood, Sophia Rusinova, Stuart Alexander and Violeta Vasileva
Architecture & Design Scotland Sustainable Design Award
Claire Milnes - Commended Community Housing, Kirkwall, Orkney
Aberdeen Society of Architects Silver Medal
Winner: Meghan Rasmussen - Bridge/ Restaurant
Commendations: Violeta Vasileva and Julie Nelson
---
End of Year Show 2022
The Scott Sutherland End of Year Show is an annual highlight in the calendar, celebrating the talents and achievements of our students.
Related Content
57'10 Society
Our award-winning student society, 57˚ 10, organises events including a weekly lecture series featuring talks by high-profile and inspiring designers, which offers additional insight into the link between education and practice.
Virtual Tour
Connect with us on Facebook
Facilities
The School is based in a purpose-built state-of-the-art £16m facility. The relationship between our subjects and the space we work within is fundamental, and we are one of the few schools of our kind where all subjects enjoy dedicated space that has been specifically designed for their use.
The building also incorporates a number of energy efficiency features, including solar panels on the roof to help heat water, full LED lighting installation and automatic lighting level controls, which adjust internal lighting depending on external light levels.
Placements & Professional Links
Placements
The aim of the industrial placement is to give you the opportunity to consolidate and broaden the knowledge you have gained in your studies and apply it in a real world situation. Many of our students build strong relationships with the companies they work with during their placement and often return to work with them following graduation.
All of our undergraduate courses offer a placement period, with Architecture students undertaking their Year 4 out in industry before returning to complete their final two years of study.
Affiliations and Industry Links
We are proud to be associated with leading organisations, institutions and professional bodies.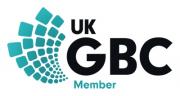 The School is a member of the UK Green Building Council (UKGBC). This recognises the School's record in improving the sustainability of the built environment by transforming the way it is planned, designed, constructed, maintained and operated.
Accreditations
Industry Links
Our close links with industry are vital on a number of levels including the evolvement of courses and course content; delivering expert contribution through guest lectures, sponsorship of students and prizes, employment of students on industrial placements, providing case study material and carrying out student reviews.
Research
We have an active and vibrant research community. For many years, our research has considered the design, provision & assessment of present and future built environments in terms of their suitability to those they're designed for. It is underpinned and demonstrated both by a practical grounding in the design, production and assessment of innovative, ground breaking buildings, and through the publication of high level written work.
Major research activities carried out by our staff include the design and construction of low energy, affordable, and environmentally friendly housing, exploration of visualisation and modelling techniques, design theory, the study of value throughout the life cycle of buildings, and innovative methods relating to the management of design and construction.
There is a high degree of collaboration, between disciplines and with industry and professional or public bodies, in the research that is undertaken in the area of Architecture, Construction and Surveying.
If you undertake a research degree with us, you will work alongside, and be supported by, experienced researchers and academics.
We are interested in the following four broad research themes:
A multi disciplinary group exploring the connections between cities, technology, people and urbanism. The Digital Cities website provides further information about projects and staff relating to this theme.
Research into the social, economic and environmental impact of sustainable housing.
Research concentrating on process rather than product in the development of built environments.
Exploring aspects of theory, pedagogy and higher education, which directly influence the future direction of education in architecture and the built environment
Current PhDs include:
Research into laterite as a construction material with high potentiality for sustainable construction in Nigeria
The exploitation of energy use through conservation of identity in the sustainable interior architect
Theorizing social interaction and its implication on designing residential developments in the UK
Our Research Staff
---
Staff
Meet the academic, professional and support staff of the Scott Sutherland School
News
Published: Thursday 25 May 2023
Sustainable visions for Aberdeen set out at city exhibition
Students from the Scott Sutherland School of Architecture & Built Environment at Robert Gordon University are to take part in a major new exhibition called 'View of Aberdeen' that opens at Aberdeen Art Gallery on Saturday 27 May.