Introduction to Blockchain
Short Course - 15 credits at SCQF level 9
Blockchain technology is rapidly gaining in popularity and revolutionising the financial industry and beyond. However, it remains an elusive concept that is much talked about but little understood. This course can help demystify this technology and help participants from all backgrounds appreciate the potential of blockchain applications.
The aim of this course is to enable participants to explore the world of blockchain technology and its applications in industry and financial services.
Topics
Introduction
Simple explanation of blockchain technology, why it matters? Workflow and lifecycle, blockchain structure, decentralization, operations, smart contract, use cases and applications.
Cryptocurrencies
History of digital currencies and assets, Distributed Ledger Technologies (DLT), origin of Bitcoin, mining, and other terminologies.
Transactions
Cryptography, Hashing Algorithms, Fault Tolerance, gas fee, transaction priorities, limits, security checks, address formats, block explorers and cryptocurrencies
NFTs and Wallets
Gentle introduction to identity, private and public keys, Non-Fungible Tokens (NFT), types of wallets and their merits and demerits.
Types of Blockchains
Permission-less, Permissioned, Hybrid, Consortium, their benefits, and caveats.
Consensus Protocols
Brief introduction on Consensus mechanism, Proof of Work (PoW), Proof of Stake (PoS), Proof of Authority (PoA), RAFT, pBFT, etc.
Ethereum
Ethereum Virtual Machine (EVM), ERC-20 & ERC-721 Tokens, Decentralized Autonomous Organizations (DAO), EVM & non-EVM based chains, L2 blockchains.
Hyperledger
Introduction to Hyperledger, why do we need them, Hyperledger technology layers, how does Hyperledger works, Hyperledger Projects.
Web3 and Current Challenges
What is Web3, digitals assets in metaverse, Augmented Reality (AR) and Virtual Reality (VR), what differences does Web3 provide over existing internet (Web2), environmental impact of blockchain, regulatory compliance and tokenization.
Future of Blockchain and Where to use them
Explains Blockchain 1.0 to 4.0, Central bank digital currency (CBDC), Cybersecurity, IoTs, Finance and Commerce, Pitfalls, and benefits of using blockchain.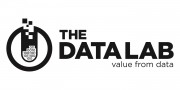 The DataLab
The development of this course has been funded by the DataLab
Upskilling Courses
In partnership with the Scottish Funding Council (SFC), our online upskilling short courses have been developed in response to feedback from businesses regarding their people and skills needs and are therefore helpful for individuals considering their employment options as well as organisations looking to upskill their employees. Find out more:

Disclaimer
Modules and delivery order may change for operational purposes. The University regularly reviews its courses. Course content and structure may change over time. See our course and module disclaimer for more information.
Teaching
Recorded Lectures: approximately 2 hours/week in total, presented as short bite-sized (20-30 minute) lessons
Tutorial exercises: a range of guided exercises to help participants further explore the principles covered in lectures.
Assessment
Regular formative quizzes to check your understanding and progress.
An essay on a chosen topic related to blockchain technology to bring together elements of the course, and presenting the findings in the form of a short report.
Independent Study
Materials and exercises are available online, allowing participants to study flexibly and independently at time and place to fit around existing work and life commitments.
Further reading resources.
Online tutor support.
Staff Delivering on This Course
Rajesh Plamthottathil, who is the member of staff delivering this course, has an extensive experience in the domain of blockchain technology. Rajesh, is a certified blockchain architect and the founder of TrackGenesis, an award-winning blockchain-based software company based in Aberdeen.
Staff are recognised for their Teaching and Support, with a number of staff receiving STAR awards year on year.
---
Academic Support
The Inclusion Centre advises and supports students who disclose a sensory or mobility impairment, chronic medical condition, mental health issue, dyslexia and other specific learning differences. Applicants are encouraged to arrange a pre-entry visit to discuss any concerns and to view the facilities.
Online Learning & Support
All online learning students, benefit from using our collaborative virtual learning environment, CampusMoodle. You will be provided with 24/7 online access to your learning material and resources, along with the ability to interact with your class members and tutors for discussion and support.
Study Skills Support
The Study Support Team provides training and support to all students in:
Academic writing
Study skills (note taking, exam techniques, time management, presentation)
Maths and statistics
English language
Information technology support
Library Support
The Library offers support for your course, including the books, eBooks, and journals you will need. We also offer online reading lists for many modules, workshops and drop-ins on searching skills and referencing, and much more.
There are no prerequisites for this course.
Academic Year 2023/2024
Course fees will be met in full for students who qualify for Scottish Funding Council funding. To qualify for SFC funding, applicants must be resident in Scotland.
£350 entire course - Applicants who are not eligible for SFC funding or are currently receiving SAAS/SFC funding for other courses.
Additional Costs
The following course-related costs are not included in the course fees:
The cost of books that you may wish to purchase.
Costs associated with your placement / study abroad
Disclaimer
For new intakes course fees are reviewed and published annually for each mode of delivery. Tuition fees are fixed for the duration of a course at the rate confirmed in the offer letter. For further information see: