Introduction to Information and Cyber Security
Short Course - 15 credits at SCQF level 11
This course will give you the foundation for the management of risk and the application of Information Security Management controls in any organisation. On completion of this course you will have gained an understanding of the increasingly complex Information Security issues facing any organisation. The ability to apply Security Management concepts in a practical manner is critical.
Information Security, online security, threats from hackers, computer Virus, Malware, Ransomware GDPR are threats on the minds of every business person in today's world.
Unfortunately, many businesses and organisations neglect the effective management and protection of data and information until they have a problem. It may then be too late.
This short course introduces students to the main issues and the techniques used to manage Information Security effectively.
The course covers the theory and where possible, practical application of techniques to avoid the worst problems and better prepare any organisation to protect itself in this uncertain world.
On completion of this course, you will be able to:
Identify and discuss information security risks in a variety of environments.
Demonstrate an understanding of Information Security Management requirements.
Apply and justify the use of appropriate cryptographic algorithms for the design and implementation of secure systems.
Select appropriate security services for a particular computer system.
Indicative course content:
Security concepts: threats, vulnerabilities, and risk.
Confidentiality, Integrity and Availability.
Information security governance, policies, standards (e.g. ISO 27001), procedures and guidelines (e.g. Cyber Essentials).
Security models.
Security risk analysis and management.
Security services: Authentication, Access Controls.
Cryptography: symmetric and asymmetric encryption (AES, RSA, and Diffie-Hellman) and Hash Functions.
Authentication systems: symmetric (Kerberos) and asymmetric (Certificates and Public Key Infrastructures) techniques. Crypto Systems (e.g. Secure Sockets Layer/Transport Layer Security).
Upskilling Courses
In partnership with the Scottish Funding Council (SFC), our online upskilling short courses have been developed in response to feedback from businesses regarding their people and skills needs and are therefore helpful for individuals considering their employment options as well as organisations looking to upskill their employees. Find out more: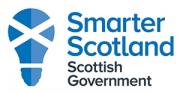 Disclaimer
Modules and delivery order may change for operational purposes. The University regularly reviews its courses. Course content and structure may change over time. See our course and module disclaimer for more information.
Learning Methods
The course will be delivered online using the University's virtual learning environment, CampusMoodle.
The course will be delivered via pre-recorded webinar sessions over 10 weeks of about 1 to 2 hours duration
Each topic will be broken down into multiple short sessions to allow the student time to assimilate the information.
Where appropriate a series of self-assessed exercises will be included
On a weekly basis there will be an open Blackboard session for one hour
Independent Study
A number of informative articles and videos from public sources will be made available and recommended for additional learning.
Assessment
This course is assessed through written assignments, including essays.
Staff Delivering on This Course
The tutor has several years' experience working as an Information Security Manager in a fortune 500 organisation. In this role he was responsible for documenting and auditing organisational process and Information security for several other organisations. The areas of experience include the implementation of ISO9001, Itil, ISO27001, CMMI, Cobit, and coverage of Sarbanes Oxley requirements.
---
Academic Support
The Inclusion Centre advises and supports students who disclose a sensory or mobility impairment, chronic medical condition, mental health issue, dyslexia and other specific learning differences. Applicants are encouraged to arrange a pre-entry visit to discuss any concerns and to view the facilities.
Online Learning & Support
All online learning students, benefit from using our collaborative virtual learning environment, CampusMoodle. You will be provided with 24/7 online access to your learning material and resources, along with the ability to interact with your class members and tutors for discussion and support.
Study Skills Support
The Study Support Team provides training and support to all students in:
Academic writing
Study skills (note taking, exam techniques, time management, presentation)
Maths and statistics
English language
Information technology support
Library Support
The Library offers support for your course, including the books, eBooks, and journals you will need. We also offer online reading lists for many modules, workshops and drop-ins on searching skills and referencing, and much more.
There are no prerequisites for this course.
For Academic Year 2023/2024
Course fees will be met in full for students who qualify for Scottish Funding Council funding. To qualify for SFC funding, applicants must be resident in Scotland.
£350 entire course - Applicants who are not eligible for SFC funding or are currently receiving SAAS/SFC funding for other courses.
Additional Costs
The following course-related costs are not included in the course fees:
Disclaimer
For new intakes course fees are reviewed and published annually for each mode of delivery. Tuition fees are fixed for the duration of a course at the rate confirmed in the offer letter. For further information see: