RGU enjoys strong results in latest Times and Sunday Times Good University Guide
Thursday 22 September 2022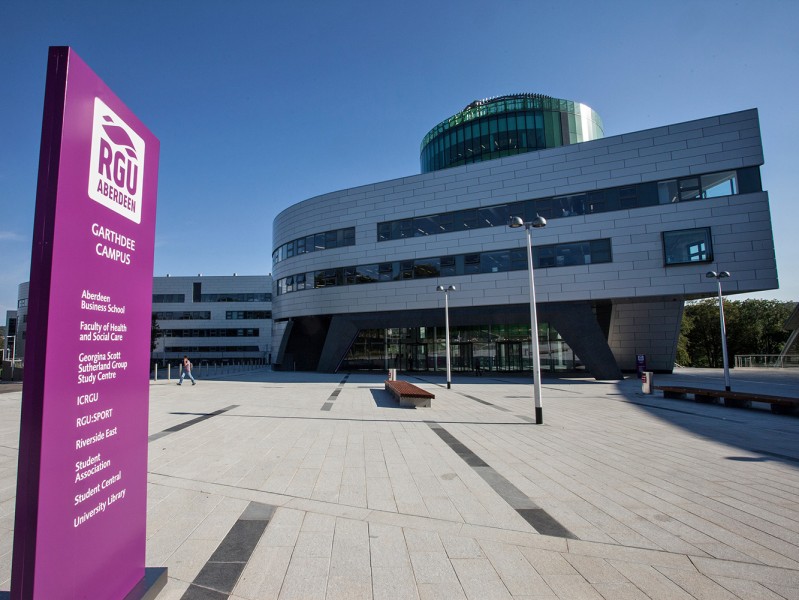 Robert Gordon University (RGU) has been recognised for its student experience and quality of its teaching in the 2023 Times and Sunday Times Good University Guide rankings.
The University has been named as one of the top three universities in Scotland for its student experience while also maintaining its position as second in Scotland for the quality of its teaching. Both of these measures also appear respectively in the top 20 and top 10 in the UK.
Professor Steve Olivier, Principal and Vice Chancellor at RGU, said: "We are delighted that Robert Gordon University is second in Scotland for teaching quality and third for student experience in The Times and Sunday Times Good University Guide rankings.
"Retaining a top 20 UK place for student experience while rising in to the top 10 in the UK for teaching quality too is a testament to maintaining the highest standards of teaching and learning for our students despite challenges from Covid-19.
"As we move forward into the new academic year, we will continue to strive towards delivering a consistently high-quality, professional teaching and learning framework, providing students with a positive path to reaching their career aspirations beyond graduation."
RGU fared well for many individual subjects too, appearing in the top five in the UK for Physiotherapy and Radiography and in the top 10 for Building. These subjects are ranked in the top three in Scotland, alongside Architecture which also scored highly.
Further praise was given by the panel for the 'range of opportunities for students to develop knowledge, understanding and skills that are most highly valued by employers' as well as RGU's new welcome package for students, introduced during the pandemic to alleviate fears and promote mental, physical and social health.
The results come on the back of students voting RGU among the top three universities in Scotland for overall student experience in the National Student Survey (NSS).
The University has also been nominated for a Times Higher Education (THE) Award as Outstanding Entrepreneurial University of the Year for the second time in three years, with results being announced on November 17.