Students rank Robert Gordon University among the top three in Scotland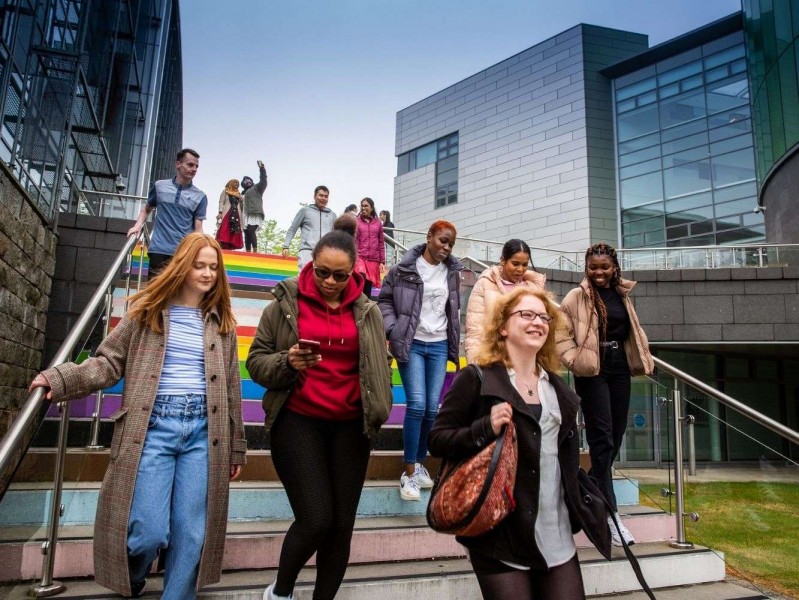 Students have ranked Robert Gordon University (RGU) among the top three universities in Scotland for overall student experience in the National Student Survey (NSS) and top ten in the UK*.
The University is celebrating a strong performance in the 2022 survey, with an overall satisfaction score of 82.83%. Student ratings increased on last year for the majority of questions scales in the survey, ranking RGU second top in Scotland for both the learning opportunities and learning community question scales.
A further five question scales showed RGU is among the top five in Scotland, which included academic support, learning resources, and teaching on courses. RGU is now also among the top ten in the UK for learning opportunities, academic support, and teaching on courses.
Professor Lynn Kilbride, RGU's Vice Principal Academic Development & Student Experience, says: "We work in partnership with our student body to continually enhance the student experience to meet their needs. I am delighted that this partnership working benefits our students and has resulted in them positioning us 3rd in Scotland for satisfaction in Scotland.
"It shows that students agree that our staff are successfully delivering a high-quality learning and positive student experience—even as we recover from the effects of the pandemic.
"We will continue to use the feedback from the survey to build on our achievements in learning and teaching to deliver even more for our students and staff in the next session."
The NSS asks participants to reflect on the entirety of their learning experience, including how the University provides diverse learning opportunities, if learners can easily feedback through student voice, and whether they feel part of a connected learning community.
The NSS is a nationally recognised annual survey of final-year undergraduates in the UK, administered by the independent market research agency Ipsos MORI.
*Excludes colleges and small, specialist, and private providers.