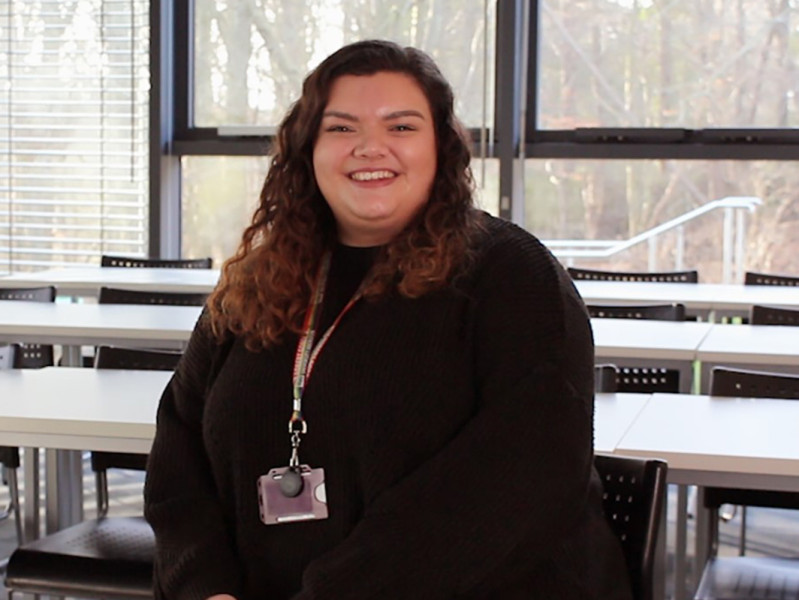 Lecturer in Events, Hospitality and Tourism, Kirstin Bell takes a seat in the Alumni in Focus chair to share her full-circle career journey from events student to lecturer at RGU.
From working in distilleries to community projects in India, Kirstin's packed portfolio of events gives her plenty of experiences to draw from and share with the next generation of event professionals.
"I just love being in front of the room and sharing the skills and knowledge I've learned along with the many real-life event examples I've experienced over the years," she says.
"We've got a great bunch of students and a great staff, so it's exciting to come in every day and not know what ideas will come out and continually build knowledge. Even as a lecturer, the learning never stops."
Reflecting on her career journey so far, Kirstin shared some words of advice to students and early career professionals looking to work in the events industry, "My main advice would be to get yourself out there – I can't emphasise that enough.
"Say yes to everything too. You just don't know who you're going to meet, the opportunities that will come your way or where you'll end up.
Build connections, build networks and remember to use them. Don't be afraid to reach out to someone as ask to pick their brains, most people are happy to help – especially when it comes to advice.
Put yourself out there and utilise your skills. It's important to showcase your personality but you really have to demonstrate the skills you have and the value you can bring an employer."
Find out more
Explore more of Kirstin's career in her Alumni in Focus Interview: