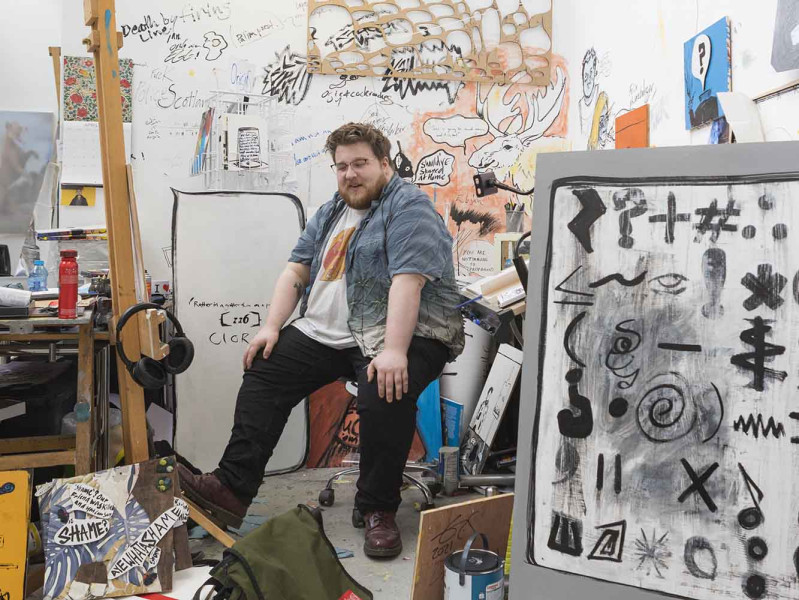 As Gray's Degree Show celebrates its 2023 graduates through the theme Neon Future, we're stepping back in time with memories from the school's alumni.
Painter and 2022 graduate Elijah Smith looks back to their degree show.
"I remember being incredibly nervous to see what the reactions would be to my installation of my studio space at last year's Degree Show.
"Mid-way through the week, I was astounded to learn that I was selected by the Society of Scottish Artists as one of their New Graduate awards. The award led me to exhibit some of my pieces at the Royal Society of Art for its 130th annual show in December 2022 and I managed to sell a good number of my paintings.
"Since graduating, I've been working full-time whilst building my creative career and running some art classes in my local area."
Find out more