Alumni in Focus
Andrew Davidson
Founder/Product Innovator – Mix Innovations Ltd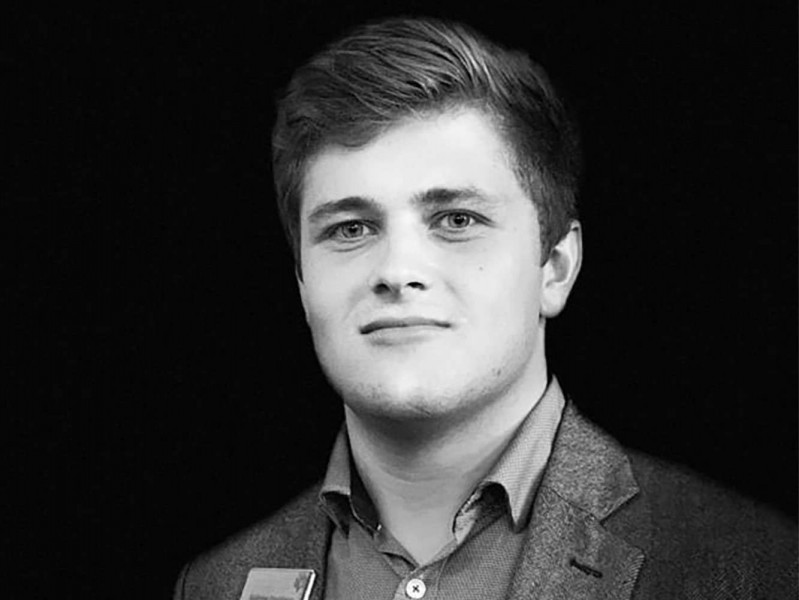 Andrew Davidson is a young inventor who last month launched M:X®, a sports nutrition brand with innovation at it's core.
Performance M:X Concentrate is their first product to launch and comes in two flavours - Forest Fruits and Lemon & Lime. After graduating from RGU's BDes Product Design course in 2015, he founded his outdoor product design company and won the Sports Innovation Challenge with an early prototype of his Dual Hydration concept.
We first spoke to Andrew back in 2019 about his product development journey with M:X. A year later, we caught up with him to find out what he's been doing since then, including his plans to launch his latest product, the Dual Hydration System.
CAN YOU TELL US ABOUT YOUR JOURNEY AFTER GRADUATING TO STARTING YOUR OWN BUSINESS AND BRINGING A NEW PRODUCT TO MARKET?
All I can say is it has been a long one, but certainly worth it. I have had so many opportunities since graduating. One highlight was being accepted on to the Royal Society of Edinburgh Enterprise Fellowship. A prestigious programme which helps train entrepreneurs on the fundamentals of business throughout the year's programme. The RSE Fellowship also provides funding by means of a grant for business development activities and equipment, a salary and travel expenses for attending meetings across the UK.
WHY DID YOU CHOOSE TO PURSUE THE M:X® DUAL HYDRATION SYSTEM? WOULD YOU SAY ITS YOUR PASSION PROJECT?
Absolutely, I have always aspired to be an inventor so constantly have product and business ideas, however, one thing I have learned over the years is that focus is key to success. This was hammered home after pitching to get on to the Elevator UK Business Accelerator programme (based in Bridge of Don) when I turned up with prototypes for five products. They encouraged me to focus on the most exciting which is what I did.
I would agree that the M:X® Dual Hydration System is where my passion lies and that's why I have channelled all of my energy and resources towards it. I have done extensive market research, prototyping, testing and consumer focus groups, all of which have bolstered my belief in the system as I know there is a gap [in the market] that it can fill. It's also a passion because I know how detrimental poor hydration can be on performance, so knowing that this system will help people keep on top of their hydration feels great!
WHEN WE SPOKE TO YOU LAST YOU WERE CONCENTRATING ON DEVELOPING M:X® SPORTS NUTRITION DRINK, WHAT'S HAPPENED SINCE THEN?
I am pleased to say that it is now available for purchase online and in some retail outlets including "Out There Active Wear" in Banchory as well as many others in the pipeline, so keep your eyes peeled. The drinks have been developed to work effortlessly with or without the Dual Hydration System. Unlike powders, they mix instantly with water and do not leave behind a gritty texture, so they are perfect for adding to your sports bottle for the gym, team sports or the great outdoors. They are vegan and gluten-free and use around 80% less plastic than bottled sports drinks.
DID WINNING THE SPORTS INNOVATION CHALLENGE OPEN UP ANY NEW OR UNEXPECTED OPPORTUNITIES?
It certainly did. I decided to move to Stirling to make best use of the incubation space which was part of the prize pot. I don't think the Dual Hydration System and the entire M:X range would be where it is had it not been for the move. The incubator provided so many opportunities that it would take too long to list, but I am forever grateful to the team for all they have done to help.
WHAT ADVICE WOULD YOU GIVE TO OUR ALUMNI WHO MIGHT BE CONSIDERING STARTING THEIR OWN BUSINESS?
Get on the RGU start-up accelerator programme. I would have snapped at the opportunity if it had been available when I was in Aberdeen. I have worked with Chris Moule and the team who deliver the programme and it's great. I would also suggest approaching Elevator as I did, they have a great event called the "Elevator Challenge" which helps develop teamwork and confidence. It's also a great networking opportunity. Overall, it's a great weekend and lets you get to know the team before you decide whether to apply for one of their accelerator programmes or other opportunities.
PRODUCT TESTING IS AN IMPORTANT FACTOR IN THE DEVELOPMENT OF A NEW PRODUCT; WHERE IS YOUR FAVOURITE PLACE IN THE SCOTTISH OUTDOORS TO TEST NEW PRODUCTS?
Funnily enough a lot of the early testing took place in my kitchen. I remember when I tested the first iteration of the Dual Hydration System, it was very rough and had no resemblance to the final product but when it worked, I literally jumped around the kitchen shouting with joy (luckily my neighbours were out)! But back to the question, I love hiking in the Scottish Highlands, in particular the Cairngorms, but anywhere wild gets my vote.
Read more of our inspiring Alumni stories: