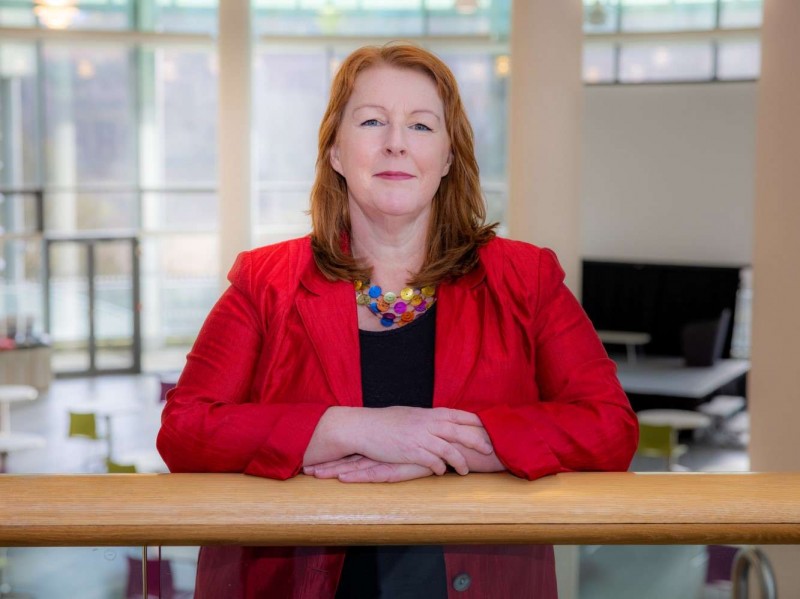 Vice-Principal for Corporate Operations
Vicki studied at Swansea University, commencing her career with BP. Since that time she has worked extensively across the private, public, health and education sectors, including a being a founder member of an innovation start-up which grew from £0-50m over 5 years before being bought out. Vicki's next role was as Head of Development at BAE systems, responsible for developing/leading commercial partnerships with universities, research institutions and industry to drive innovation programmes.
In addition to start-ups, BP and BAE systems, Vicki worked for 15 years across the public sector with NHS, national and local government, 3rd sector and enterprise agencies. Most recently, this included 11 years Executive Leadership at the £500m Highland Council leading corporate services, transformation, change management, economic development and community engagement. During this time Vicki also worked as an advisor to the Scottish Government, as a member of the Cross Party Group on Digital Participation, and delivering major public sector improvement programmes across the North of Scotland.
Vicki joined RGU in 2016 and as the Vice Principal Corporate Operations and member of the Executive leadership team, Vicki has a shared responsibility for leading the development of the organisation to ensure that it delivers on strategic intent, outcomes, change, engagement and innovation, supported by effective governance and risk management. Vicki leads the development, delivery and implementation of corporate, financial, commercial and resource strategies, which ensure that the organisation excels against its strategic ambitions. Since joining RGU, Vicki has conducted a number of strategic reviews of key corporate services, together with driving ongoing initiatives focused on digital, transformation, change, growth and financial sustainability. In 2020 Vicki was appointed as Chief Executive of the RGU Foundation, leading the fundraising strategy across the organisation.
Vicki has been appointed by the Scottish Government as a Non-Executive Director of the University of the Highlands and Islands (UHI), the Glasgow School of Art (GSA) and most recently NHS National Education for Scotland (NES). Vicki is a Chartered Fellow of the CIPS, member of CIPFA, and the Heads of University Administration (AHUA).
Responsibilities
Portfolio
Estates and Property Services
IT and Digital Services
Human Resources
Finance
Occupational Health and Safety
The RGU Foundation
The Gatehouse Design and Print