At RGU as part of Academic Regulations, you are required to fulfil the attendance requirements which have been set out by your School or defined in your Course Specification.
Traditionally attendance is recorded using a paper register which is passed around class or signed by students on the way in.
We now have new simple technology available which will replace the paper register across all schools in due course.
The Attendr app has been developed by researchers in the School of Computing.
Please be assured that the app does not in any way change the attendance requirements of your school, which can be found in your Student Handbook.

Schools currently using the new technology:
Aberdeen Business School
School of Computing
School of Creative and Cultural Business
The Law School
---
What is it and how does it work?
It's an app downloaded by you onto your smartphone or tablet which contains your individual timetable for the day, and allows you to press a button to confirm when you are physically in class on campus or attending an online teaching event. Your lecturer will also download an app which contains the list of expected students for each class. They will announce when they are taking attendance and you can respond.
The app records an attendance mark against your name and student number, for each timetabled event you attend and confirm your attendance at. No other data is recorded by the app.
Here's a little video with everything you need to know:
Here's a how to guide, if you prefer to read instructions:
---
Download the app
Download the app from your smartphone or tablet.
Search for 'RGU Attend Student' in the Google Play Store or Apple Store, or use the link or scan a QR code: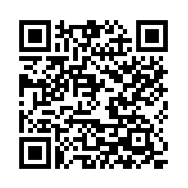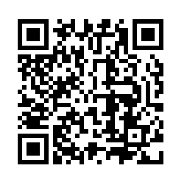 ---
What else do I need to know?
Is my smartphone or tablet suitable for using the app?
The app will work on Apple devices with an operating system of iOS 9.0+ or higher, or Android devices with an operating system of Android 5.0+ or higher.
Can I download the app to my Windows laptop?
Unfortunately, this is not technically possible because Windows is not yet supported by the app.
I do not have a smartphone or tablet, what do I do?
You can ask your lecturer to sign you in manually on their app.
What if I forget my phone or tablet or it runs out of charge?
You can ask your lecturer to sign you in manually on their app.
I have a class in a room where phones are not allowed. How will attendance be taken?
Attendance will be taken manually by your lecturer.
Will this app consume a lot of power from my device battery?
No. The app uses Low Energy Bluetooth (BLE) and only does so when you select the 'Mark Attendance' button to confirm your attendance.
Does the app monitor my location?
No. The app only monitors your attendance, when you select the 'Mark Attendance' button. It does not monitor your location.
Is my privacy impacted?
Your privacy is important and all aspects of this are managed under the Student Privacy Notice
The schedule on my app does not appear correct. What should I do?
If you think your timetable is incorrect, please see your School Admin Office.
I am not sure if I confirmed my attendance in class using the app. What can I do?
You should see two or three* green ticks on your screen after you have selected the 'Mark Attendance' button. If you do not, your lecturer can manually mark you in. It is important that you check this with your lecturer while you are still in class.
*three ticks if you have a Wi-Fi or data connection, two if you do not at the time of checking. Don't worry two ticks will be converted to three later, once you are in a place with connectivity.
---
Where can I get further help?
There is a help facility available in the app, but if you still have any technical issues please contact: