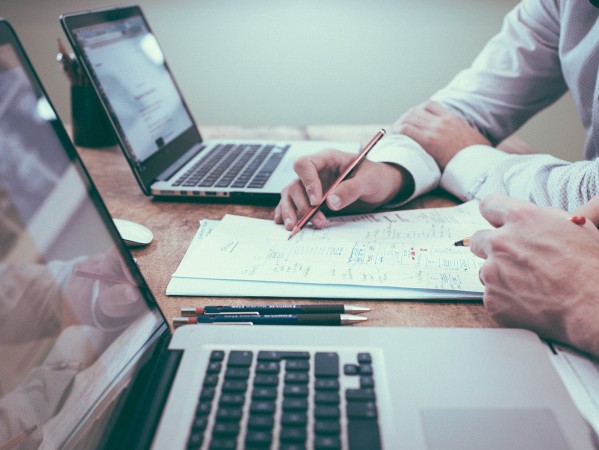 Knowledge Organisation is the art and science of organising the information within corporate websites to facilitate access to organisational resources.
An Information Architect decides on the most appropriate way information should be labelled and organised as well as the most effective navigation methods to support effective Information Retrieval and, ultimately, to support the organisation's business objectives.
This module will give you the ability to identify and explain the principles that underlie the labelling and structuring of information in a wide variety of contexts. It will provide opportunities to apply hands on methods to these principles in realistic scenarios by creating the navigation structure of an imaginary portal.
Principles of Knowledge Organisation
Document analysis
Vocabulary control
Indexing techniques
Thesaurus Construction
Faceted Classification
Introduction to Ontologies
Corporate taxonomies
Metadata
Introduction to relevant mark-up languages
Elements of Information Design for website interface
Disclaimer
The University regularly reviews its courses. Course content and structure may change over time. See our course and module disclaimer for more information.
You will learn through a mix of online study material, interactive work and self-guided study. Attendance at the University is therefore not required.
Assessment
This module will be assessed by an exercise requiring the design of a corporate taxonomy to be embedded in the portal of an imaginary organisation.
---
Academic Support
The Disability & Dyslexia Centre advises and supports students who disclose a sensory or mobility impairment, chronic medical condition, mental health issue, dyslexia and other specific learning differences. Applicants are encouraged to arrange a pre-entry visit to discuss any concerns and to view the facilities.
Study Skills Support
The Study Support Team provides training and support to all students in:
Academic writing
Study skills (note taking, exam techniques, time management, presentation)
Maths and statistics
English language
Information technology support
The course is ideal for students who possess an undergraduate honours degree in any discipline.
All international students, for whom English is not their first language, will need either IELTS 6.5 or its equivalent in TOEFL.
Course fees: £1,010
Additional Costs
The following course-related costs are not included in the course fees:
Disclaimer
For new intakes course fees are reviewed and published annually for each mode of delivery. Tuition fees are fixed for the duration of a course at the rate confirmed in the offer letter. For further information see:
Have a question about a Professional Development course? Get in touch with the team and we'll do our best to help.
Accreditation
This module is part of the Information and Library Studies course and the Information Management course which are both accredited by the Chartered Institute of Library and Information Professionals.
Taking this course, you will have access to some of the world's best facilities.
We've invested more than £100 million in the development of our campus, new facilities and new resources.
University Wide Facilities
Apply
---
The university has moved to home teaching and working following official COVID-19 guidance from the Scottish Government. Our staff will continue to process applications and respond to enquiries about your course during this time.
---
Register direct to the university using our online application form. 
Applications close 1 week prior to the start of the module. 
Have a question about a Professional Development course? Get in touch with the team and we'll do our best to help.