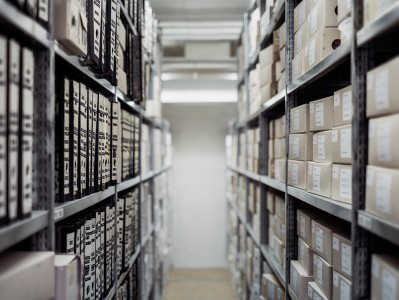 This short foundation course has been developed for new entrants to the Document Control function in the Oil and Gas sector.
It aims to enable you to gain knowledge and understanding of the value and practice of information management and document control.
On completion of this module, you will be able to:
Demonstrate knowledge and understanding of the Energy & Petroleum industry (processes and terminology) and the Information Management context for Document Control
Identify and evaluate technical document types and their relationships in the document hierarchy
Identify the stages in a project lifecycle and the role and impact of document control at each stage
Describe and evaluate the organisational policy, strategies and procedures which govern document control processes
There are 8 study topics:
E&P Overview
Introduction to Information Management
Basic Processes
Technical Document Types
The Project Lifecycle
Ownership
From Policy to Procedures and Processes
The Impact of Document Control
Disclaimer
The University regularly reviews its courses. Course content and structure may change over time. See our course and module disclaimer for more information.
You will study web-based materials and completion of online assessment tests via the university's online learning environment, CampusMoodle.
Attendance at the University is not required.
---
Academic Support
The Disability & Dyslexia Centre advises and supports students who disclose a sensory or mobility impairment, chronic medical condition, mental health issue, dyslexia and other specific learning differences. Applicants are encouraged to arrange a pre-entry visit to discuss any concerns and to view the facilities.
Study Skills Support
The Study Support Team provides training and support to all students in:
Academic writing
Study skills (note taking, exam techniques, time management, presentation)
Maths and statistics
English language
Information technology support
Those who have studied this professional development course feel it has improved their understanding of the area.
You do not require any formal academic qualifications. You should be a new entrant to the Document Control function in an Oil and Gas Company or Contractor.
All international students, for whom English is not their first language, should have either IELTS 6.5 or its equivalent in TOEFL. You should note that modules taken through Professional Development@RGU are not eligible for Tier 4 sponsorship.
Course fees: £520
Additional Costs
The following course-related costs are not included in the course fees:
Costs associated with your placement / study abroad
Disclaimer
For new intakes course fees are reviewed and published annually for each mode of delivery. Tuition fees are fixed for the duration of a course at the rate confirmed in the offer letter. For further information see:
Have a question about the course? Get in touch with the team and we'll do our best to help.
The course gave me a fantastic knowledge of not only what Document Control is, but also why it is so important and how it fits into the Oil and Gas industry. 
Taking this course, you will have access to some of the world's best facilities.
We've invested more than £100 million in the development of our campus, new facilities and new resources.
University Wide Facilities
Apply
---
The university has moved to home teaching and working following official COVID-19 guidance from the Scottish Government. Our staff will continue to process applications and respond to enquiries about your course during this time.
---
Register direct to the university using our online application form.