Radiographic Studies
DipHE
Applications Open - Deadlines in June and July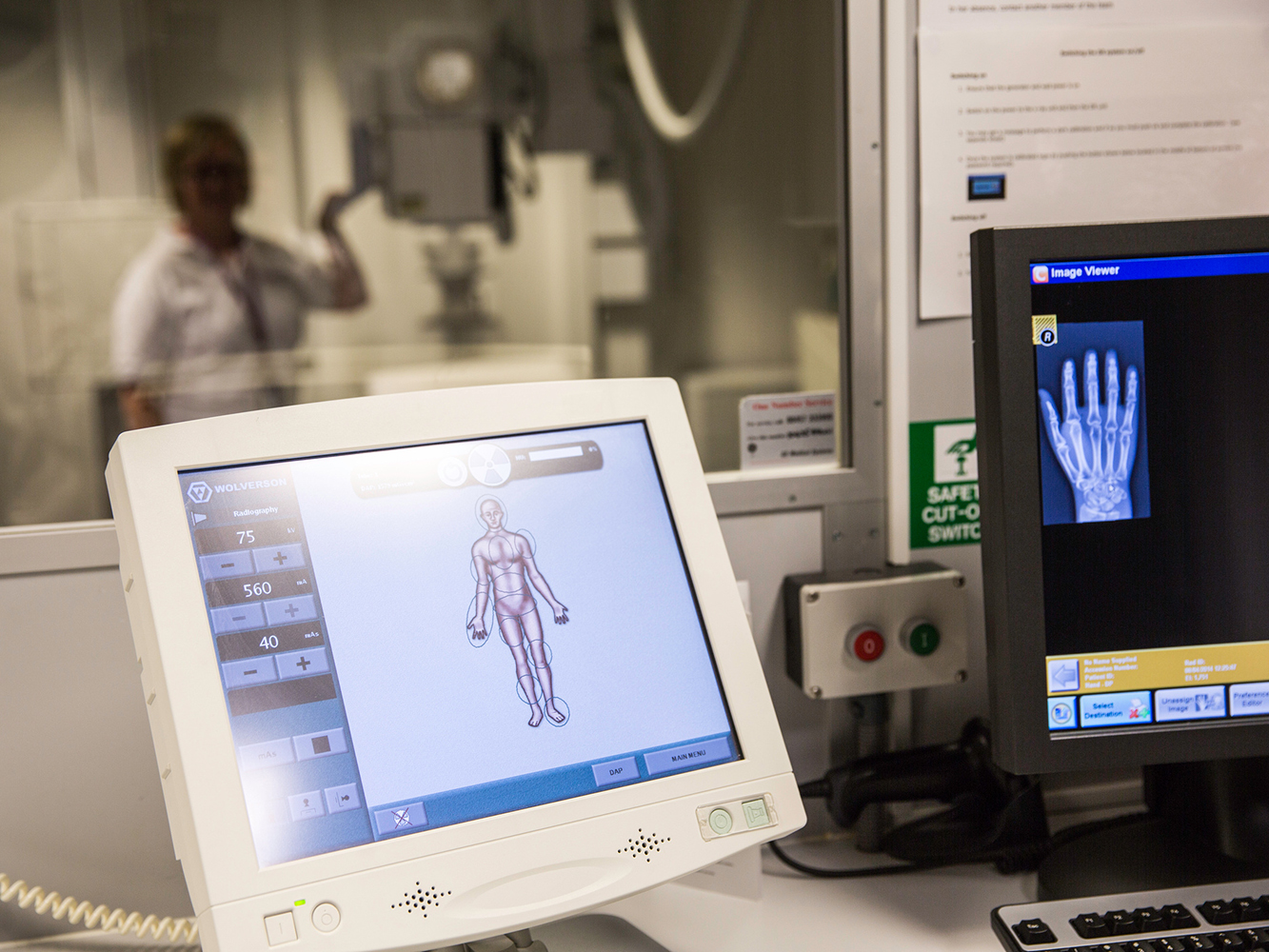 This is a two year part-time blended learning course for support workers employed within a UK based Diagnostic Imaging department.
This two-year part time in-service course will equip those of you who are Radiography Assistant Practitioners with the knowledge and skills to participate in a defined range of routine diagnostic imaging procedures under the supervision of a Registered Radiographer.
This course will undergo a re-validation in Spring/Summer 2019. The new course structure is due to be implemented for the stage one students, 2019/2020 academic year.
YEAR 1
You develop a framework of basic knowledge and skills necessary to fulfil the scope of practice of an Assistant Practitioner in Radiography.
The inclusion of clinical placements commencing in parallel with academic delivery and completing at the end of the academic year will encourage you to apply your learning to clinical practice. This foundation year forms the basis upon which to extend the range and complexity of knowledge and skills.
YEAR 2
You will develop your knowledge further of normal and abnormal function and acquire more complex concepts in terms of imaging technology. You will consider the diversity of patients who may be encountered within a radiographic setting and how the Assistant Practitioner responds to their individual care needs.
The inclusion of a further double clinical education module will consolidate student learning and allow you to build upon previously developed clinical skills and experiences in a broader range of clinical settings.
Modules
Modules and delivery order may change for operational purposes. The University regularly reviews its courses. Course content and structure may change over time. See our Course and Module Disclaimer for more information.
Detailed module information
This is a part-time practice based blended learning course.
You will attend university three times per academic year for a total of 12 days each year using keynote lectures, tutorials, interactive teaching, practical workshops, role play and simulation exercises. Between attendance periods, modular content is delivered using the online interactive learning environment Campus Moodle. In addition you will undertake 14 weeks of clinical placement in your employing hospital in Year One and a further seven weeks of clinical placement in your employing hospital in Year Two.
INDEPENDENT STUDY SUMMARY
Each 15 credit module represents 150 hours of notional student effort including direct student classroom contact, directed learning and private study. Each 30 credit module represents 300 hours of notional student effort. There is an expected notional student effort of approximately 8-12 hours per week outwith the three academic blocks, where you will work on your own doing prescribed reading, undertaking online activities, preparing answers to tutorial assignments or researching and writing course reports.
STAFF DELIVERING THIS COURSE
Our staff feature in the annual Support and Teaching staff with Appreciation and Recognition (STAR) awards voted by the students and organised by RGU:Union.
All members of the academic staff team are qualified Diagnostic Radiographers registered with the regulatory body, the Health and Care Professions Council (HCPC). In addition they are all members of the professional body, the Society and College of Radiographers (SCoR). All staff have completed a Post Graduate Certificate in Higher Education Learning and Teaching or module as required. Most of the team also have a relevant master's degree.
Academic staff members possess both subject expertise and the relevant clinical experience to deliver this course.
ASSESSMENT
In addition a reflective portfolio is utilised throughout Year Two as both an assessment mechanism and as a personal development tool to assist you to develop skills for lifelong learning.
Clinical placement modules are assessed in practice by the supervising Clinical Educator, using a continuous clinical assessment mechanism. To ensure parity between placement sites, Clinical Educators assess you against a minimum threshold level with a pass or fail outcome. In addition, clinically focused coursework is used in all clinical placement modules to help you develop skills in reflection and to further integrate theory and practice.
The university has standard assessment periods each year. For this course, some assessments will have submission dates out with the standard periods, due the nature of a part-time blended course.
Assessment is via:
Multiple Choice Question (MCQ) examination
Short answer examination
Objective Structured Clinical Examination (OSCE)
Portfolios
Case study
Clinical Assessments
Written Examinations
Coursework Reports
Practical Examination
Reflective case studies from clinical placement
FEEDBACK
We aim to provide you with feedback within 20 working days of hand-in for all written exams, coursework and practical exams.
---
ACADEMIC SUPPORT
The Disability & Dyslexia Centre advises and supports students who disclose a sensory or mobility impairment, chronic medical condition, mental health issue, dyslexia and other specific learning differences. Applicants are encouraged to arrange a pre-entry visit to discuss any concerns and to view the facilities.
ONLINE LEARNING & SUPPORT
All undergraduate and postgraduate students, whether you are learning on-campus or by online distance learning, benefit from using our collaborative virtual learning environment, CampusMoodle. You will be provided with 24/7 online access to your learning material and resources, along with the ability to interact with your class members and tutors for discussion and support.
STUDY SKILLS SUPPORT
The Study Support Team provides training and support to all students in:
Academic writing
Study skills (note taking, exam techniques, time management, presentation)
Maths and statistics
English language
Information technology support
LIBRARY SUPPORT
The Library offers support for your course, including the books, eBooks, and journals you will need. We also offer online reading lists for many modules, workshops and drop-ins on searching skills and referencing, and much more.
PLACEMENTS
Compulsory placements:
Year One: Two seven week placements (525 hours)
Year Two: One seven week placement (262.5 hours)
Clinical placements are undertaken at your place of work, in a UK diagnostic imaging department.
PROSPECTS
This work based course combines a core knowledge base with clinical practice. It provides a platform upon which additional study can be built potentially to degree level and beyond.
Course accreditation and annual monitoring by the College of Radiographers (CoR) ensures that the course meets professional and clinical standards. Successful completion of the DipHE Radiographic Studies course may lead to possible advanced entry to the Robert Gordon University Master of Diagnostic Radiography (MDRad)* course.
*Awaiting approval - June 2018
All applicants must be employed within a UK based radiography service e.g. RDA, helper or equivalent, with support of their manager. Applicants must be able to demonstrate skills in the use of a personal computer and common software.
STAGE ONE ENTRY CRITERIA
Appropriate entry qualifications include:
1 Higher grade pass or
4 Standard grade passes or
SVQ Level 3 Care/Diagnostic and Therapeutic Support or Access to Science/Access to Nursing
Non standard entrants who do not meet the requirements above may also be considered at the course leader's discretion.
MATURE AND NON STANDARD ENTRY
The student must demonstrate an appropriate level of academic performance, which would indicate that there is a reasonable expectation that he or she is able to achieve the standard required for the award. Particular consideration will be given to mature students and student applications supported by employer references.
ADVANCED ENTRY TO STAGE TWO
Applicants holding the HNC in Radiography (or equivalent), plus two years clinical experience and a personal portfolio demonstrating suitable independent study skills and professional development, will be invited to attend for selection interview. All applicants for direct entry to stage two will be invited to attend an interview.
FOR ACADEMIC YEAR 2019/2020
All Students
ADDITIONAL COSTS
The following course-related costs are not included in the course fees:
The cost of books that you may wish to purchase.
DISCLAIMER
For new intakes course fees are reviewed and published annually for each mode of delivery. Tuition fees are fixed for the duration of a course at the rate confirmed in the offer letter. For further information see:
Have a question about the course? Get in touch with the course leader who will be delighted to help.
Accreditation
The course is approved by the
Society and College of Radiographers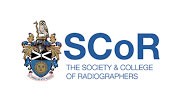 Taking this course, you will have access to some of the world's best facilities.
We've invested more than £100 million in the development of our campus, new facilities and new resources.
University Wide Facilities
Apply
The application deadline for Stage 1 entry is in Friday 14 June 2019 and for Stage 2 entry is Thursday 11 July 2019.
Email the course leader for further details about the deadlines or to apply for this course.
Have a question about the course? Get in touch with the course leader who will be delighted to help.