Preye Orodu
Professor of Petroleum Engineering, Covenant University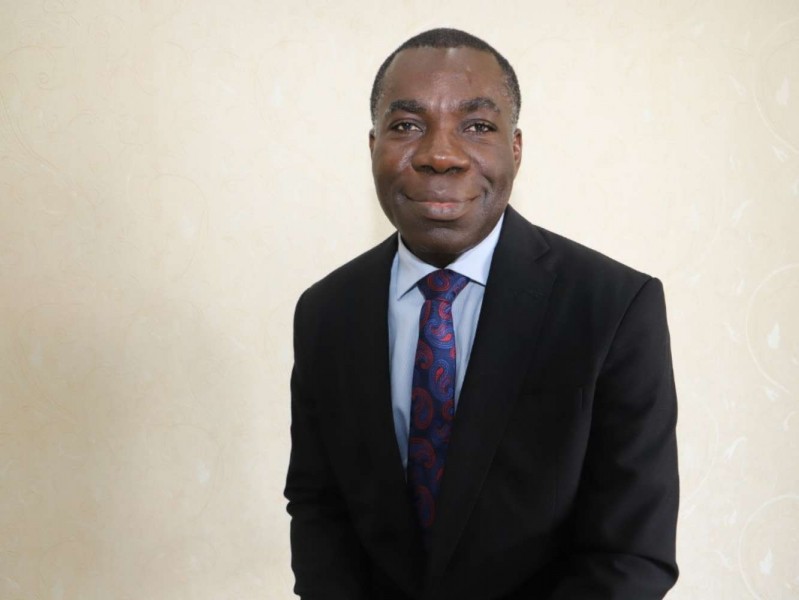 Preye began his career in oil and gas with an MSc in Oil and Gas Engineering at RGU which he graduated from in 2003. He went on to further study in 2006 at the University of Geosciences in Wuhan, China, where he completed a PhD in Oil and Natural Gas Engineering. He now lectures in his capacity as Professor of Petroleum Engineering at Covenant University. Find out more about Preye's career.
What inspired you to pursue an MSc in Oil and Gas Engineering at RGU?
What inspired me to pursue an MSc in Oil and Gas Engineering at RGU was the University's involvement in Univation Ltd training, along with providing the knowledge and skills for students to work in the oil and gas industry in Nigeria. RGU was well known in Nigeria and this supported my decision to study the course, as well as the scholarship opportunity through Nigeria's Petroleum Technology Development Fund (PTDF).
What did you enjoy most about studying at RGU?
The lectures and coursework were industry relevant, exposing you to current practices, modern advances and challenges facing the industry. Additionally, the academic lecturers were either a consultant for the industry or had many years work experience, so you were learning from experts within the field.
For me, the flexibility in choosing a project topic that reflected real world challenges within the industry was key, especially as I had no previous experience within oil and gas. I had the opportunity to meet with line managers who worked at one of the top oil servicing companies in the world in Aberdeen. This opportunity was incremental and I could freely ask questions about my project topic and was proud to be heard by experts with years of experience.
I also had the opportunity of being on an onshore oil drilling rig for the first time and attended a geological field trip. These excursions were memorable.
How well did you feel that your course prepared you for working as a Professor of Petroleum Engineering?
Firstly, my career in oil and gas started with the programme at RGU, which provided me the right tools, skill set and foundation for my career. For instance, I had to refer to the RGU lecture notes at the beginning of my academic career. These notes served as a guide to prepare notes for various course content that students could easily use without assistance.
The lecture style, delivery and course content clearly follow the outcome-based education now introduced for engineering education in my country. In terms of the common phrase in academia, "publish-or-perish", my first peer-reviewed publication was based on my MSc project at RGU. Right now, I have publications in high impact journals and review articles for such journals.
Secondly, I stay in contact with current lecturers at RGU and actively participate in the Petroleum Engineering Research Group's (PERG) monthly seminars. This enables me to gain insight into ongoing research at RGU and industry projects by other alumni, and present my own recent research.
How do you see your role in shaping future generations of oil and gas engineers?
Oil and gas engineers' basic knowledge and skills are required for the energy transition, particularly subsurface hydrogen storage and transportation, for green and blue hydrogen, subsurface CO2 storage and CO2 enhanced oil recovery. Thus, experienced professionals must create awareness and expand the frontiers of handling these.
Right now, it's the advent of data analytics, machine learning and artificial intelligence, which the industry has come to terms with. Professionals must first update themselves in adopting a data-driven and physics-based data-driven approach to solving problems. In my small way, I am proud to say that research I engaged in recently is focused on these and I am nudging students towards applying DA/ML/AI and acquiring nascent programming skills in widely used software like Python and R languages.
My recent venture into physics-based and data-driven research resulted in an article in 'Journal of Petroleum Science and Engineering' titled "Fault characterization and flow barrier detection using capacitance-resistance model and diagnostic plots", published online in November 2021, and another in 'Energy Sources, Part A: Recovery, Utilization, and Environmental Effects' titled "Conventional and machine learning improved prediction of hydrocarbon density using volume-translation at high-pressure high-temperature conditions", published in April 2021.
Further works in the pipeline combine a physics-based approach with ML in history matching oil production and predicting future recovery. Meanwhile, I look forward to engaging students in possibly exploring the capacity of hydrogen and CO2 storage in depleted Nigerian reservoirs in the future.
What has been your proudest moment in your career?
I am proud to see graduates who were under my support and guidance gain admission into top universities worldwide for postgraduate study and have been recognised and created a niche for themselves in the industry.