New research ensures greater support for female veterans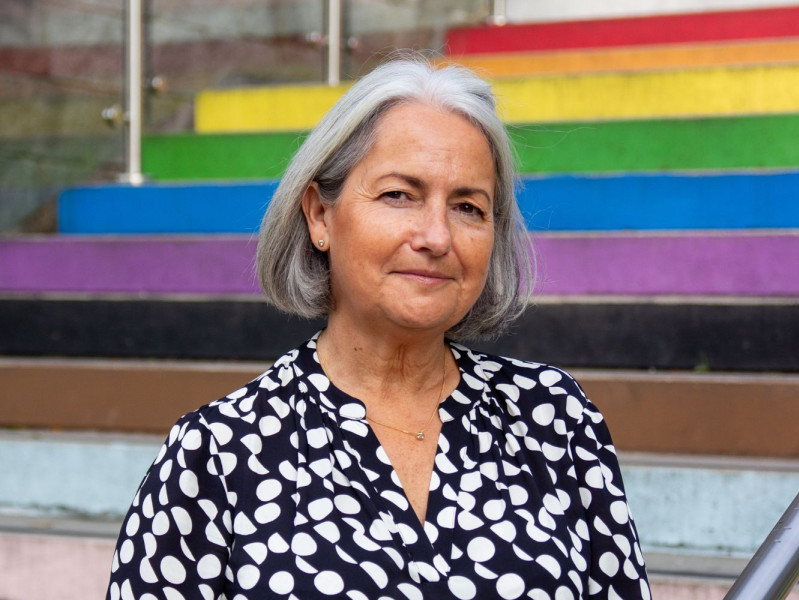 Vital research from Robert Gordon University (RGU) has helped lead to the creation of a new government fund which will support female veterans who have suffered sexual trauma while serving in the military.
Three independent reports commissioned by the Cabinet Office's Office for Veterans' Affairs (OVA) investigated how both the government and charities can improve access to care for female veterans.
A £200,000 fund has now been established following recommendations laid out by RGU, Anglia Ruskin University and Combat Stress which will support the rollout of dedicated training and guidance for frontline staff to support women veteran survivors of sexual trauma across healthcare services, military, and civilian charities.
Led by Professor Zoe Morrison at Aberdeen Business School, RGU specifically investigated the barriers and opportunities for female veterans in accessing service charities by engaging with a number of stakeholders, including female veterans themselves and support services across the country.
Findings suggest that women's experiences in the military require tailored support from statutory and charitable services following terms of service which are incomparable to their male counterparts.
Recommendations for policymakers, service providers and researchers include:
Providing staff training across statutory and charity services which focuses on female veterans' needs, including mental health and sexual trauma;
Increasing partnerships between service and non-military charities to share best practice and provide more appropriate care for female veterans;
Improving signposting to support through marketing, newsletters, online directories or peer networks;
Gathering gendered data across government and charities to ensure more equitable access to support and better outcomes; and
Further researching the experiences and needs of female veterans to improve access to support, including transitioning from service, personal finance, housing, employment and healthcare.
Zoe Morrison, Professor of Organisational Behaviour and Change, said: "Our research included talking to a range of professionals working to support the veteran community to better understand the barriers and enablers to accessing service charities for female veterans.
"Not only are women a minority within our Armed Forces, their terms of service were different until very recently which raises the possibility of consequentially different support needs as veterans. Our findings demonstrate the importance of improving inclusive approaches to service provision, with high quality, accessible, and in some cases female-specific services needed in safe and accessible environments where women feel valued as veterans."
Minister for Veterans' Affairs, Rt Hon. Johnny Mercer MP, said: "Women veterans make up 13% of the veteran population in England and Wales and so it's important that we better understand their health and welfare needs.
"The upcoming Women Veterans' Strategy will make sure that women veterans have access to support which addresses their unique needs and experiences."
Sarah Atherton MP, Chair, Women Veterans' Strategy, said: "These reports improve our evidence base and deepen our understanding of the unique experiences of women veterans. The upcoming Women Veterans' Strategy is an exciting opportunity to recognise the experiences of women veterans and ensure that we have effective and tailored support to address their needs."
RGU's research has been the culmination of a 12-month study and is a key example of RGU's strategic aim to successfully undertake collaborative and interdisciplinary research which creates societal benefit.
The three reports fulfil part of the government's Veterans' Strategy Action Plan to recognise and champion the contribution of women to the armed forces.