RGU courses and student satisfaction rated among UK's best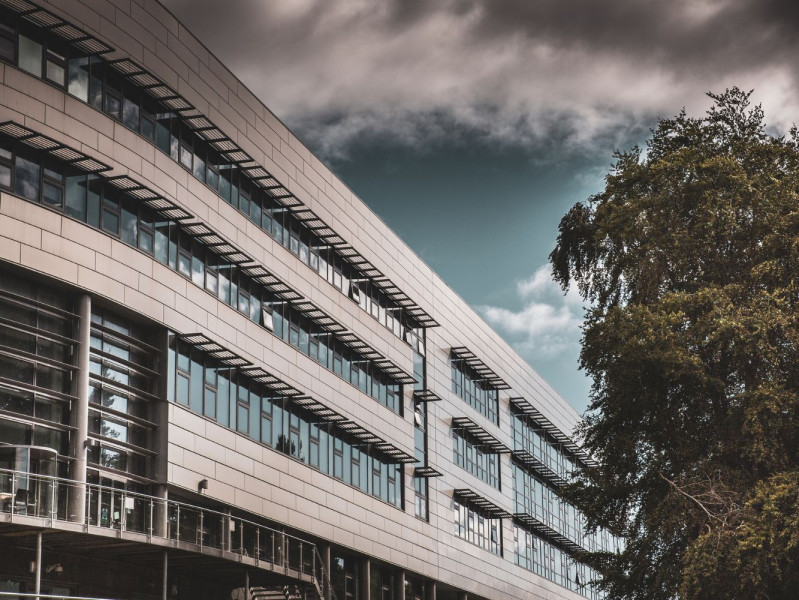 Robert Gordon University (RGU) has been placed in the top three institutions in Scotland and the top ten in the UK for student satisfaction in the latest Complete University Guide league table.
Released this week, the 2024 rankings also saw RGU rise 11 places overall to be named as one of the guide's major climbers and the biggest increase of any Scottish institution.
The University also achieved outstanding success in particular courses. Physiotherapy at RGU has ranked overall first in Scotland and third in the UK for its discipline while also being top in the UK for student satisfaction and both graduate prospect measures.
Other standout placings included Accounting and Finance; Architecture; Art and Design; Building; Social Work; and Tourism, transport, travel and heritage studies all achieving first in Scotland for student satisfaction.
Moreover, Nursing; Building; Food Science; Pharmacology and Pharmacy all ranked top in Scotland for graduate prospects with Forensic Science also scoring top in the UK* as well as Scotland for the outcome success of graduates.
Professor Lynn Kilbride, Vice Principal for Academic Development & Student Experience, said: "I'm delighted to see that our student satisfaction ranking remains among the very best institutions across the UK.
"These results are a testament to our entire staff community who work hard and in partnership with our stakeholders to ensure that our students have an excellent experience as they gain knowledge for their chosen career path and the skills to become global citizens.
"RGU's strategic aim includes transforming people and communities by offering high-quality education that provides students with the skills to thrive throughout their lives. This continues to bear fruit and we will continue to work together to keep delivering excellence going forward."
The University also fared well overall when it came to graduating students. Spotlighting recent graduates who 'agree that their current activity fits with the future plans', RGU features second in Scotland and 17th in the UK, its highest position held since the measure was introduced.
RGU also moved up 21 places when scored by 'the success of graduates after leaving university', sitting seventh in Scotland and 36th in the UK.
A high student satisfaction rating at RGU continues a similar trend of students valuing their university experience, having last year also been named in Scotland's top three for overall student experience in the National Student Survey.
The Complete University Guide is an independent university league table that ranks 130 UK-based institutions across ten different measures.
* excluding small specialist institutions.