Professor from Scott Sutherland School nominated as President of RIAS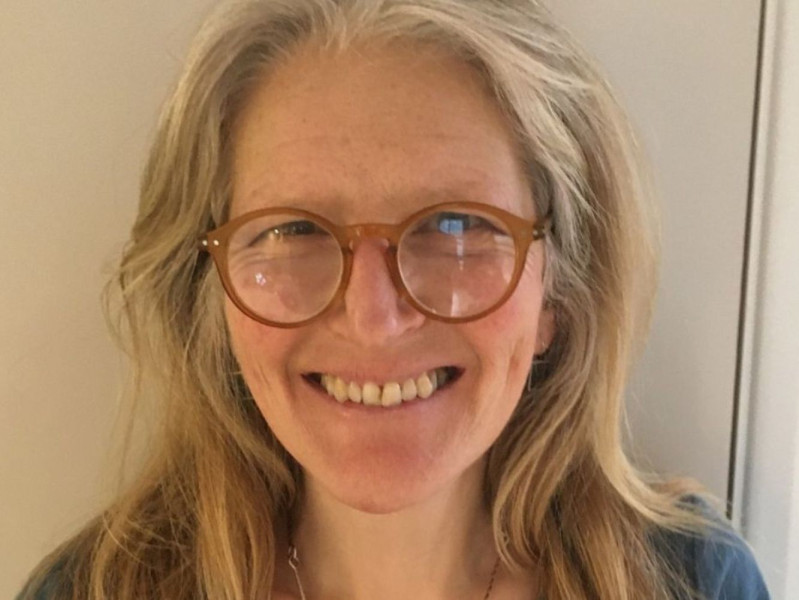 A visiting professor from the Scott Sutherland School of Architecture & Built Environment at Robert Gordon University (RGU), has been nominated as next president-elect for the Royal Incorporation of Architects in Scotland (RIAS).
Professor Karen Anderson, a founding partner of the Glasgow-based practice, Anderson Bell Christie Architects, will become RIAS' third female president in the organisation's 107-year history. She was formerly appointed at the RIAS Council meeting on 24 May and will take up the 'elect' role in June.
Under a new process, Anderson will serve one year as president-elect before taking over from the current president, Chris Stewart of Collective Architecture, for a two-year term in June next year.
Professor Anderson has a breadth of experience and has advised the Scottish Government on planning, place and architecture-related policy.
As a Visiting Professor at the Scott Sutherland School of Architecture at RGU, she is leading a Masters' unit focussed on more sustainable futures in the Western Isles. Working in collaboration with Comhairle nan Eilean Siar (Western Isles Council) and in consultation with other bodies such as NatureScot, Highlands & Islands Enterprise and community groups, the group has worked with the Outer Hebridean Communities to explore the challenges of island life and to develop community sustainability. The project aligns with the Scottish Government's Island Growth Deal which has been supported by £100 million UK and Scottish Government funding to boost jobs, infrastructure transport and tourism in Orkney, Shetland and the Western Isles.
Reflecting on her appointment, Professor Anderson said: "I am absolutely delighted and honoured to become RIAS' next president. I am looking forward to supporting Chris Stewart over the next year before I formerly take on the two-year position at RIAS president.
"I look forward to opening up conversations to help stimulate Scottish design and designers across the country and will draw on my experience from my practice and also that gained, working with Masters' students at Scott Sutherland, to help build strong connections between the next generation of Scottish architects, the communities they serve and the profession."
Professor Peter Exley, Dean of the Scott Sutherland School of Architecture and Built Environment said: "It is fantastic that Professor Anderson has been nominated for the next RIAS presidency. Throughout her role as a Visiting Professor at RGU, Karen has supported the Scott Sutherland School of Architecture's social ethos to help create sustainable living in the Western Isles and to deliver tangible projects that support the very fabric of social life. I have no doubt that she will continue to do this in her role as RIAS President."
Chris Stewart said: "Anderson will be an outstanding president and I am very much looking forward to working with her during my remaining year in office to serve the RIAS membership and champion architecture in Scotland."
Professor Anderson has also chaired Architecture and Design Scotland from 2010 to 2018, was recently appointed Chair of WASPS and is a Fellow of the RSE.