Scores of students jet in to Aberdeen for RGU's MBA programme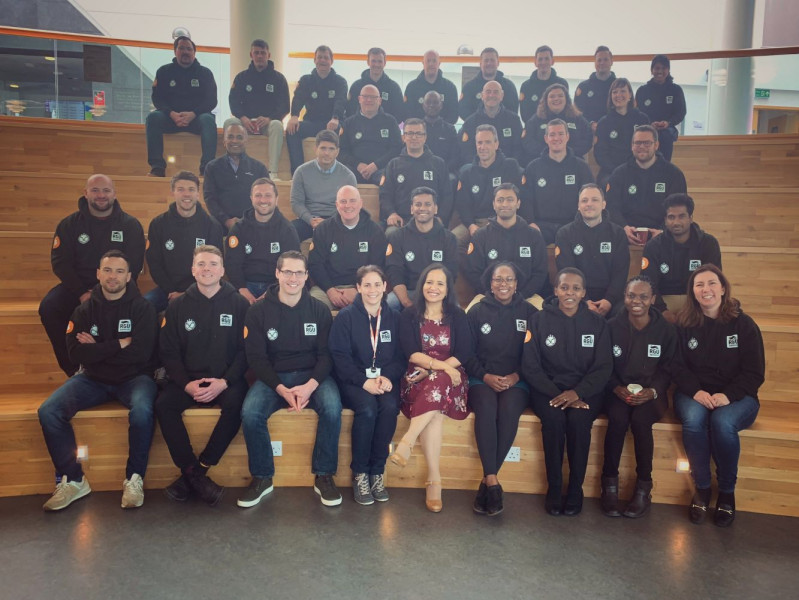 Over 40 business students from various countries around the world are descending on Aberdeen this weekend as Robert Gordon University (RGU) welcomes its latest cohort of their internationally acclaimed MBA programme.
The AMBA, AACSB and Energy Industry accredited programmes have been successfully running since the 1990's and continue to develop businesspeople from each continent into global leaders and successful entrepreneurs.
Leadership Week 2023 begins on Sunday 21 May, consisting of various events and high-profile speakers over an intensive seven-day period on campus at RGU, Aberdeen.
Those flying in include students from Africa, Australia, Canada, Mexico, US, Russia, all over Europe and the Middle East. In what is It is a fully online executive MBA programme, varying between 12 – 28 months long, it is the only time that they and members of staff will get to meet in person.
Highlights of the week include several networking opportunities with executives, organisations, and MBA graduate successes; guest lectures from prominent local businesspeople; and social events including a black-tie dinner with former Team GB Olympic hockey captain and current partner at Brodies LLP, Tracey Menzies MBE.
Renowned guest speakers through the week include Martin Gilbert, co-founder of Aberdeen Asset Management; Grant Keenan, Managing Director of Keenan Recycling; Edel Harris OBE, CEO of Mencap; and Simon Roddy, Senior Vice President of UK Upstream at Shell, amongst others.
Dr. Anita Singh, MBA Director and Principal Lecturer at RGU's Aberdeen Business School, said: "Our Leadership Week is designed towards attaining an experiential and collaborative learning through a challenging and action-packed programme of events including outdoor leadership games, talks delivered by a diverse range of eminent speakers from the industry, business simulation, and academic leadership workshops. We can't wait to welcome everyone to our beautiful campus, many for the first time!"
A particular feature of the week comes on Wednesday 24 May with a Sustainability Panel which will involve engaged discussion and debate on a variety of important topics, from achieving global net zero to the energy transition in the North East.
Martyn Link, Chief Strategist at The Foresighter and former Chief Strategy Officer at Wood, will be part of the panel. He said: "It's always a pleasure to return to Aberdeen and particularly to help the next generation of business leaders wrestle with some of the tricky issues of how we balance the various needs of a liveable planet with a prosperous economy and a flourishing population."
Dr. Anita Singh added: "The sustainability agenda is at the forefront of RGU's strategy and increasingly important in each sector of business. We look forward to an informative and intellectually stimulating panel for discussion on sustainability issues featuring senior leaders from industry and academia."
Sponsors for Leadership Week 2023 include SPP Pumps, Shell, and ITI Group.