RGU innovators win big after pitch perfect displays wows judges
Six new Aberdeen businesses have been awarded a share of £30,000 of equity-free funding at the latest Robert Gordon University (RGU) Startup Accelerator Showcase last night (May 11).
Now in its fifth year, the entrepreneurial programme has supported over 120 businesses across the region that have gone on to create employment and contribute significant economic and social impact in the North East and beyond.
The heavily anticipated Showcase event offered the final 16 entrepreneurial teams an opportunity to exhibit their venture before eight selected finalists took to the stage to pitch in front of three judges, an engaged audience, and hundreds more via live stream.
Success stories on the night included Codelion, winner of the Innovation Impact Award, and Members Guest, who claimed the Community Impact Award. Both early-stage businesses won £8,000 of equity-free prize money for their startup enterprise.
Marcin Jedrol and Shibo Mitchell, both application software development graduates from RGU, invented Codelion, a creative and education social media app for children to learn programming on.
On their win, Marcin said: "We put a lot of work into this and we have customers already so I'm very pleased. We were working on targeting the award with what we do and I think everybody in our team deserves a shout out for how hard they worked. We're just super happy to win."
Members Guest is an innovation from Stuart Wright who aims to grow the game and bring golfers together through an app inspired by a mix of Airbnb and Tinder, matching golfers to offer cheaper rounds at often expensive member only golf clubs.
Stuart said: "I'm a great believer in the game of golf. I think it's a fantastic sport that everybody should at least try and I'm really hopeful that these extra funds will be put to good use and help the app scale".
The Audience Award, decided by audience vote, also claimed £8,000 and was won by Assetworx for their subscription service which offers architecture, engineering, and design students' access to a range of technical assets, from CADblocks to vector files.
Joshua Ekekwe, one of six in the team, was grateful for the funding award: "It's hard to get capital, especially for start-ups having to apply for funding so it's nice to have something now to get started. We can now build a team and hire some freelance designers to build the assets we need".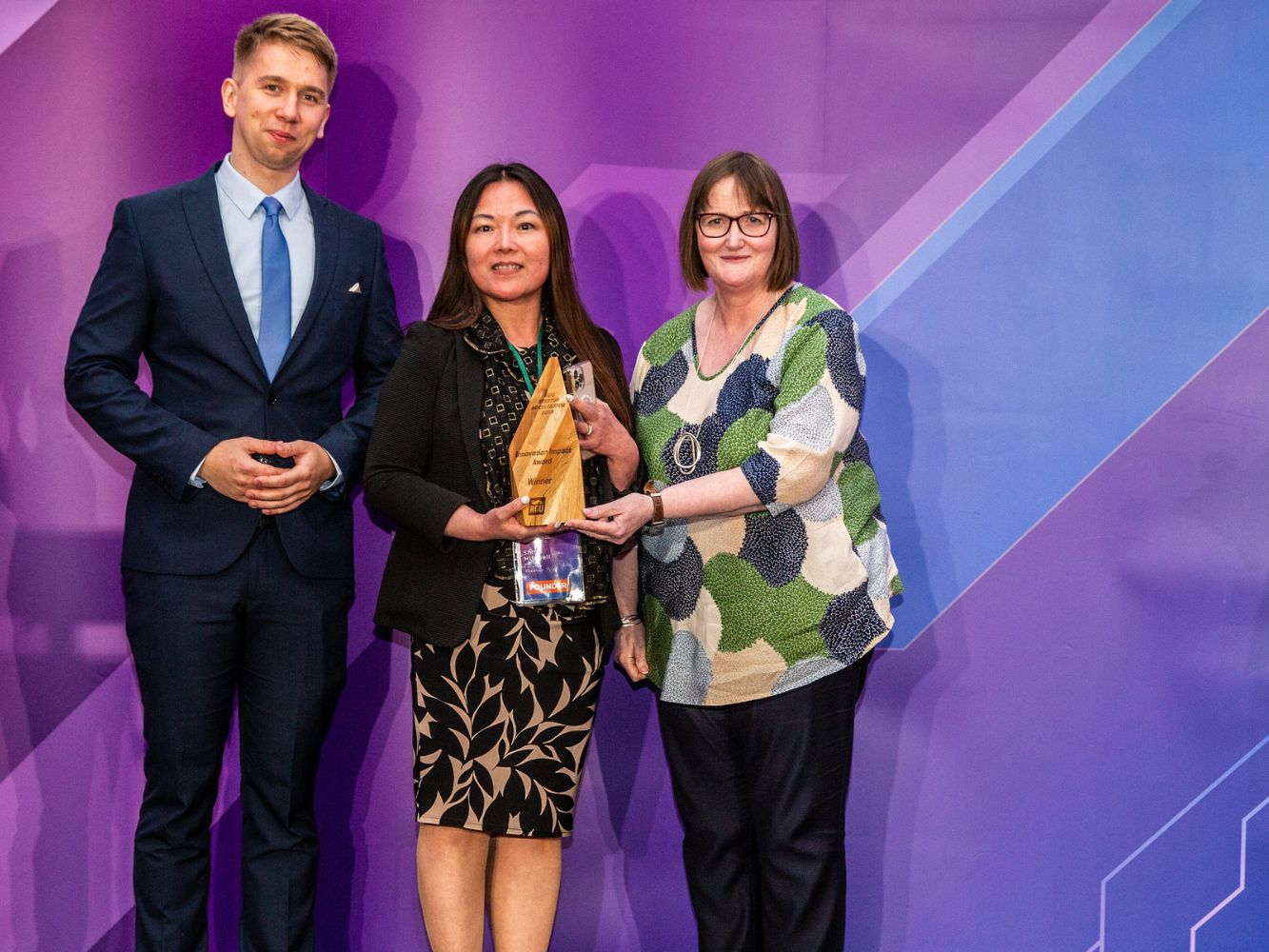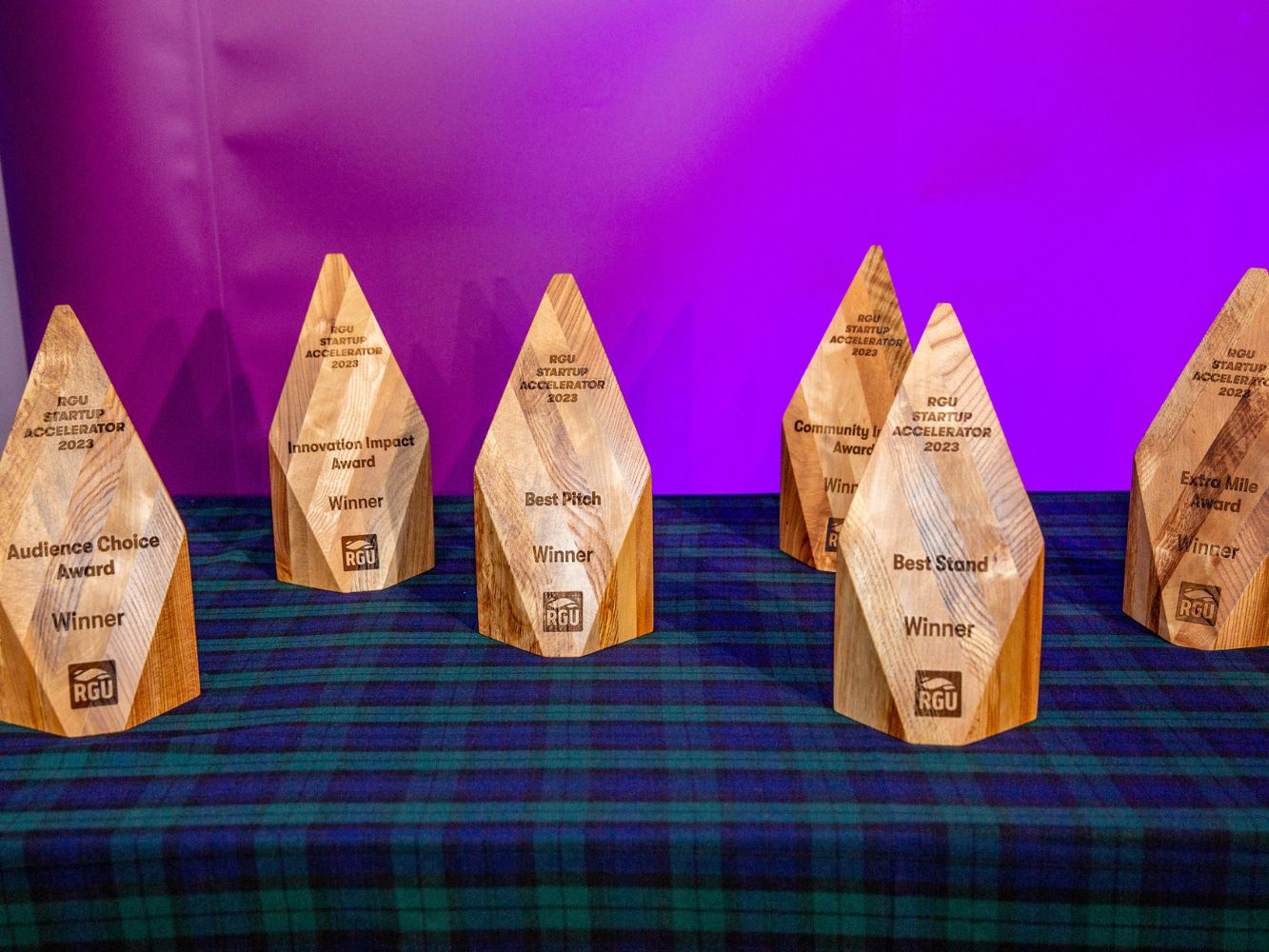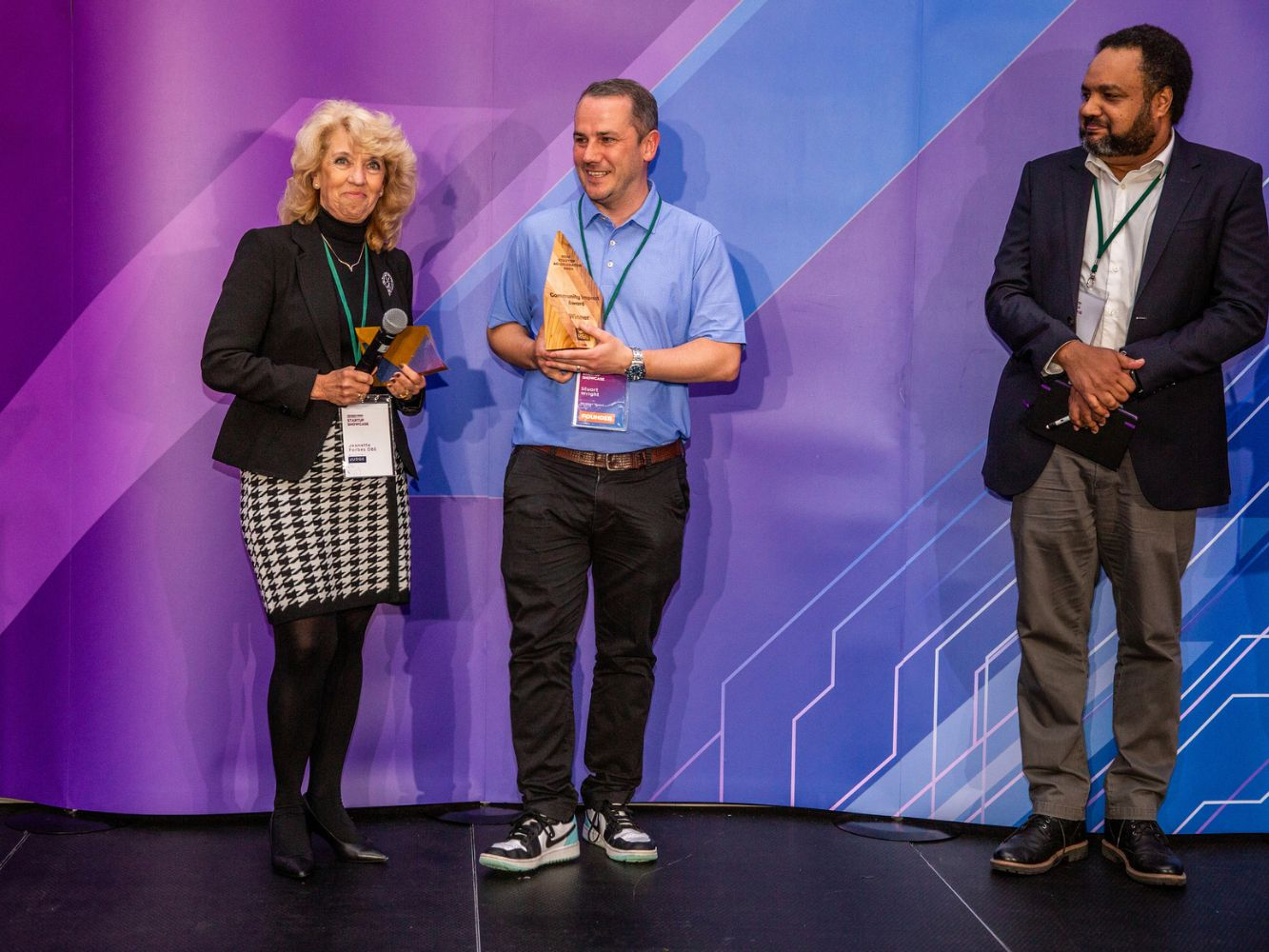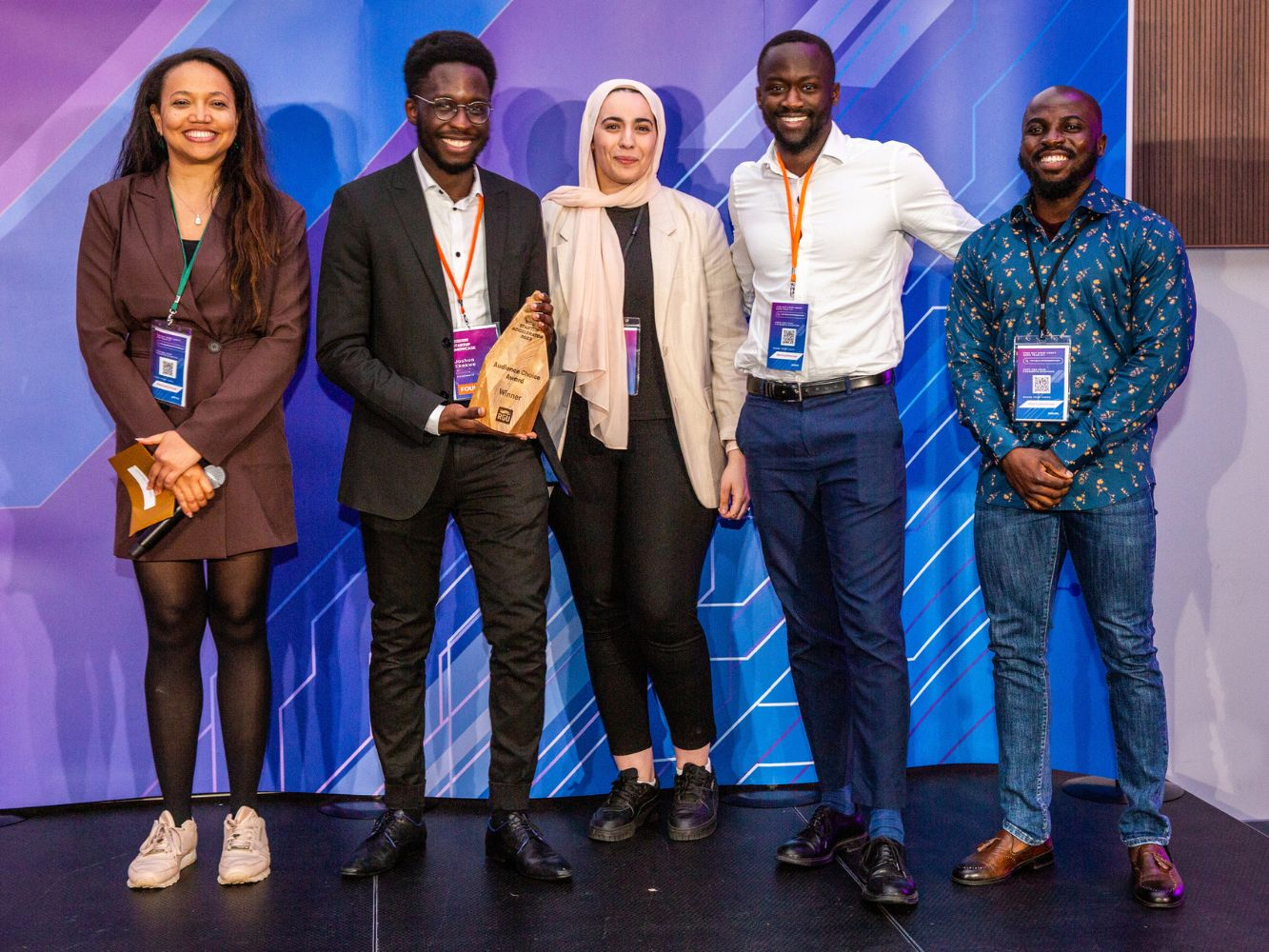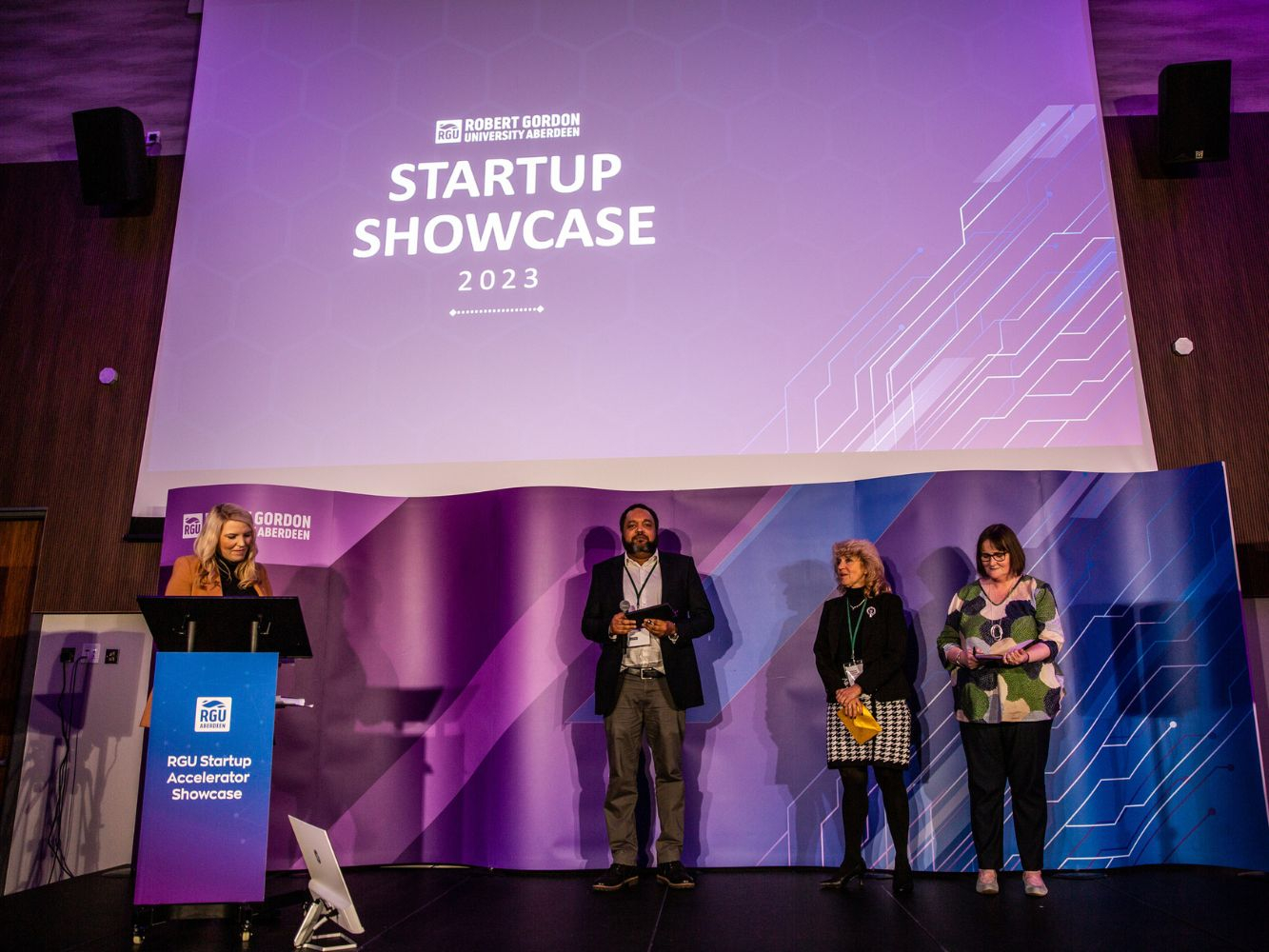 Other triumphs included Highland Moss (Best Stand), Pace Press (Extra Mile award) and Asylum and Refugee Care (AARC) (Best Pitch) who each received £2,000 towards their business ventures.
The event was hosted by Northsound 1 Breakfast Show Presenter and RGU Alumna, Lauren Mitchell. Judges on the night included Jeanette Forbes OBE, prominent Aberdeen businesswoman and multi-award winner, and Ahmed Sabir, Business Engagement Manager at The Scotland 5G Centre.
Donella Beaton, Vice Principal for Economic Development at RGU, rounded off the judging panel. She said: "The Showcase is always a special event and it's particularly exciting to judge at and see first-hand how inspiring and inventive the participants are. The fact they're all students or recent graduates at RGU made it all the more pleasing – congratulations to the entire cohort and good luck to them all in their future successes.
"At the University we are successfully developing a culture of entrepreneurship and innovation and this thriving programme, like many others delivered by RGU, is central to our strategic aim to contribute significantly towards Scotland's economic and social regeneration".
Mark Logan, Scotland's first Chief Entrepreneur, made a video address on the night praising the "entrepreneurial spirit that exists in the University" that causes "ripples through time, creating opportunities now and into the future.".
He added that the programme "has put RGU at the forefront of universities in Scotland for entrepreneurship, and not just in the UK but on a European scale too, making an enormous difference to our future society".
The latest cohort of the programme, funded by The Wood Foundation, was open to RGU students and recent graduates and attracted more than 120 applications all vying for five months of business training and support; access to £2,000 in equity-free seed funding; expert mentorship; free city centre co-working space at the ONE Tech Hub; plus, the opportunity to win big at the Showcase.
Many of the final 16 startups had a tech influence while others focused on art, science, and healthcare. The broad spectrum of ideas made for an exciting and passionate group of participants.
Chris Moule, Head of Entrepreneurship & Innovation at RGU, said: "It's wonderful to celebrate our fifth Startup Accelerator Showcase. Our latest cohort of founders continue to build upon the vibrant spirit of entrepreneurship seen in previous years programmes, exhibiting a willingness to learn, a 'can-do' attitude, and a commitment to support their fellow entrepreneurs".
RGU's Startup Accelerator is delivered by the award-winning Entrepreneurship and Innovation Group (EIG), a dedicated team of practitioners created to embed an entrepreneurial mindset across the University to support its aims of economic, social, and cultural development.