RGU awarded funding to establish hydrogen testing facility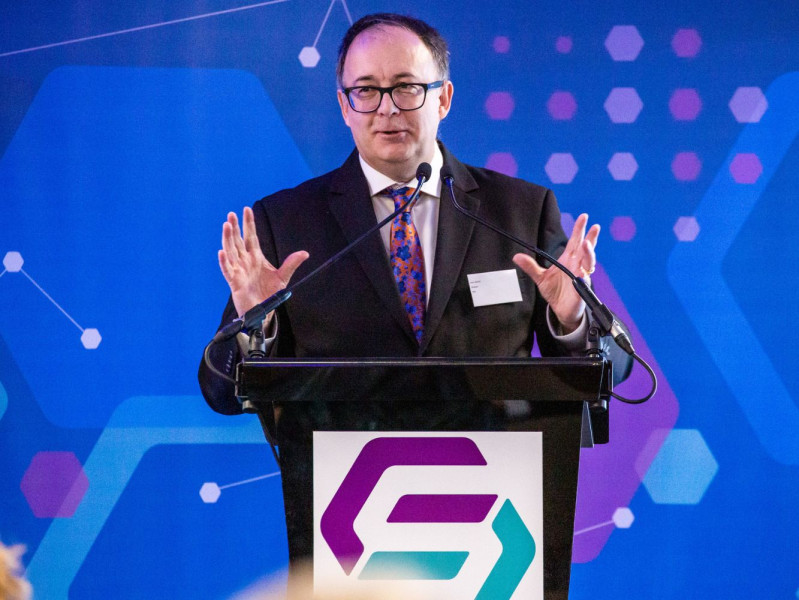 RGU has been awarded £1.2m of funding by the Scottish Government to establish a hydrogen testing facility at the National Subsea Centre (NSC) in Aberdeen. First Minister Humza Yousaf publicly announced funding for this project at the All-Energy Conference (10-11 May 2023) in Glasgow.
The funding comes as part of the Hydrogen Innovation Scheme, a £7m capital funding stream of the Emerging Energy Technologies Fund (EETF), designed to support the development of renewable hydrogen technologies needed to support the Scottish Government's ambition of 5GW installed hydrogen production capacity by 2030.
The testing facility, Hy-One, is a comprehensive one-stop hydrogen storage testing facility, providing plug-and-play testing and demonstrations for hydrogen storage systems and prototypes. The facility will support the development, demonstration and implementation of small-to-large-scale compressed hydrogen storage vessels and their accessories.
Professor John McCall, NSC Director, said: "This fantastic award from the Scottish Government is a major boost for the National Subsea Centre's Integrated Energy research programme and will build on the existing research strengths of our team.
"As one of the globe's pioneering hydrogen cities, Aberdeen is the ideal location for the new testing facility as its importance as a green energy hub grows."
At present, certification, evaluation and qualification of hydrogen storage systems and accessories is a sophisticated exercise that is currently a bottleneck in accelerating versatile hydrogen storage at both large- and small-scale needs. This is specifically limiting for gas storage capability at large scale requirements to match desired high production and supply for the hydrogen economy.
The funding will also enable RGU to undertake two feasibility studies. The first, 'Hybrid Hydrogen Storage and Distribution Vessels' seeks to identify low-cost, lightweight hydrogen storage and distribution vessels that can be utilised in many industries on a global scale. The second study, 'H2Gen Hydrogen Fuel Cell UPS', aims to develop a Hydrogen Power Generation that acts as a back-up Uninterrupted Power Supply (UPS) to replace the non-environmentally friendly backup batteries (Li-Ion or Lead-acid) and diesel generators currently used as domestic and commercial UPS.
Professor James Njuguna, School of Engineering Associate Dean for Research and Knowledge Exchange at RGU and RSE Fellow, said: "Receiving this funding represents a very exciting opportunity as the Hy-One testing facility will directly impact Scotland's increasing production of green hydrogen and will enhance renewable energy and zero carbon production.
"Hy-One will fast-track the availability of local testing and support services on storage materials, accessories and products to acceptable industrial standards. As a result of this, research and development costs will be lower and design time to commercialisation routes will shorten.
"We envisage that the certification process will provide third-party confidence in quality assurance of the tested components while also supporting academic research, job creation and training on green hydrogen."
First Minister Humza Yousaf said: "I am pleased to be able to confirm that through this scheme, grants worth a total of £7m have been allocated to 32 different projects.
"The projects show the range of possible ways in which hydrogen can be produced, used and stored and highlight the expertise and innovation that is already such an important part of the sector - while of course demonstrating the scale of the opportunities that hydrogen can create."