About the NSC
Accelerating the Energy Transition Through Smart Technologies Applied to Industrial Challenges
The NSC is harnessing the university's academic expertise, research capability and facilities to establish a world-class research and development centre. The NSC aims to develop smart digital and engineering technologies to enable a faster, more cost-effective and sustainable transition to a net zero energy basin, locally in the North Sea and globally in energy environments.
The spacious, state-of-the-art centre is designed to make sure team members and visitors alike have everything they need to help maximise their skills in all fields of work. Facilities at the NSC are a national resource and an important aspect of its unique place in the UK research infrastructure. Facilities include a spacious warehouse, large yard space, innovation hub, conference room and an open plan breakout area.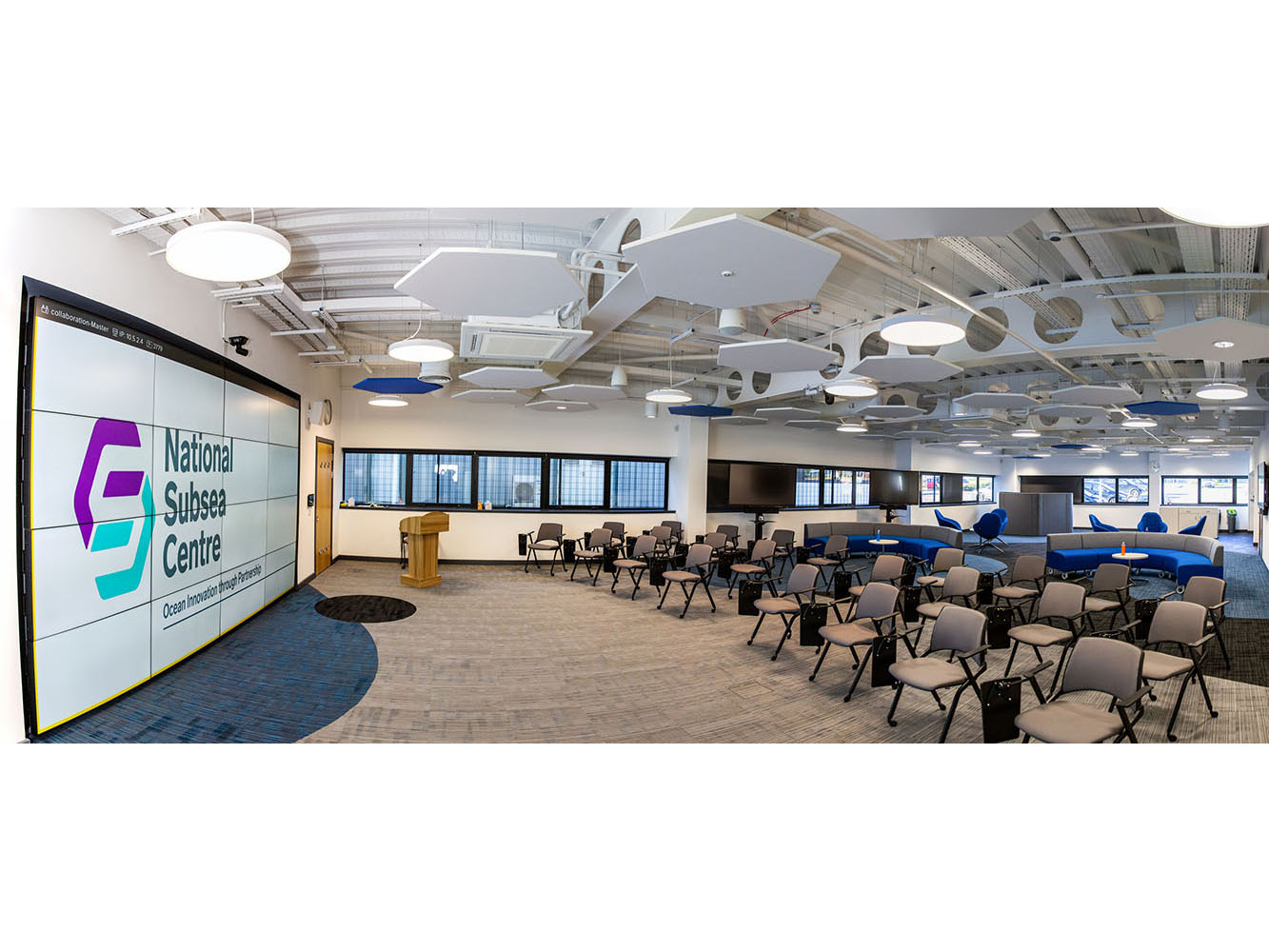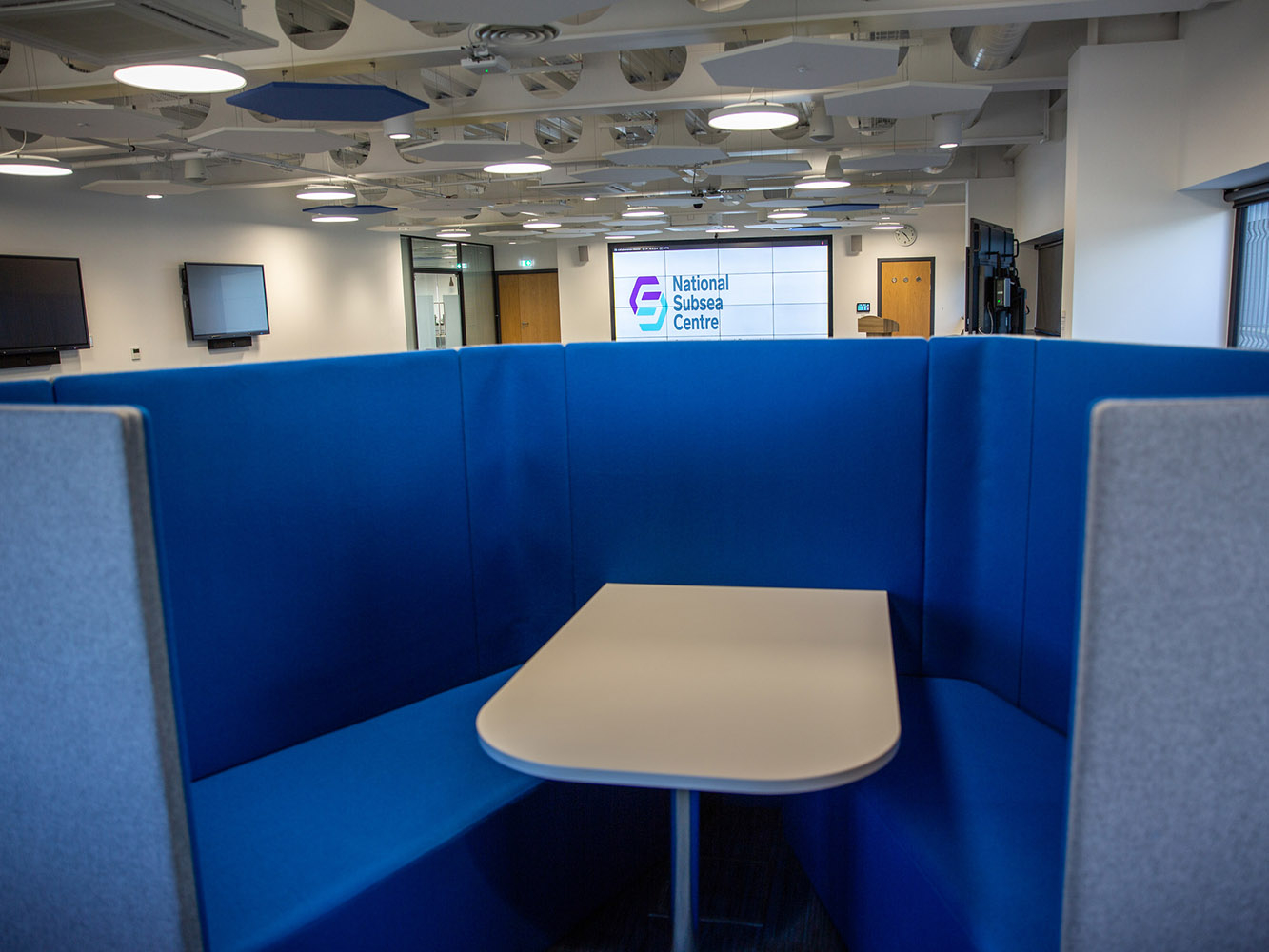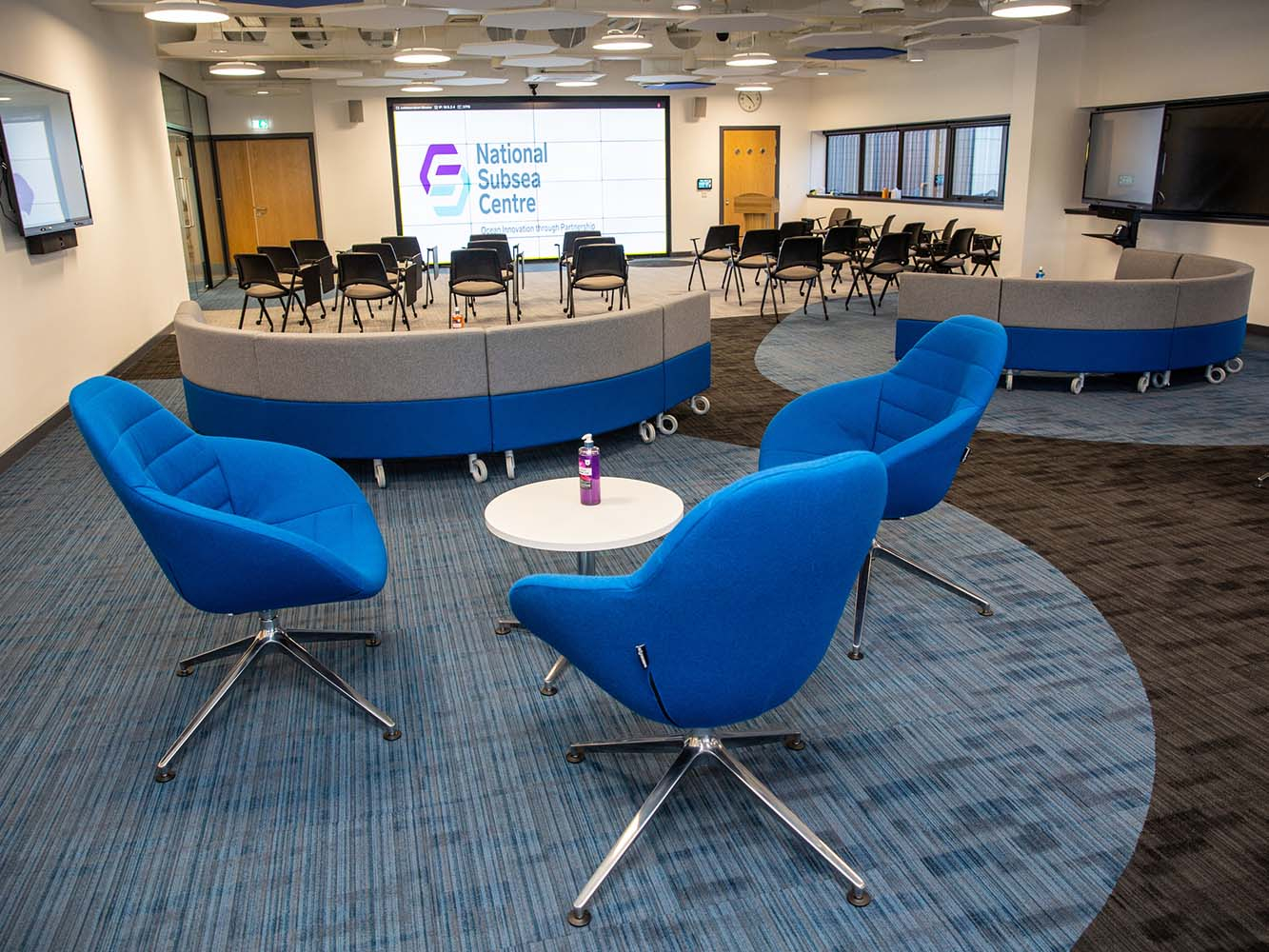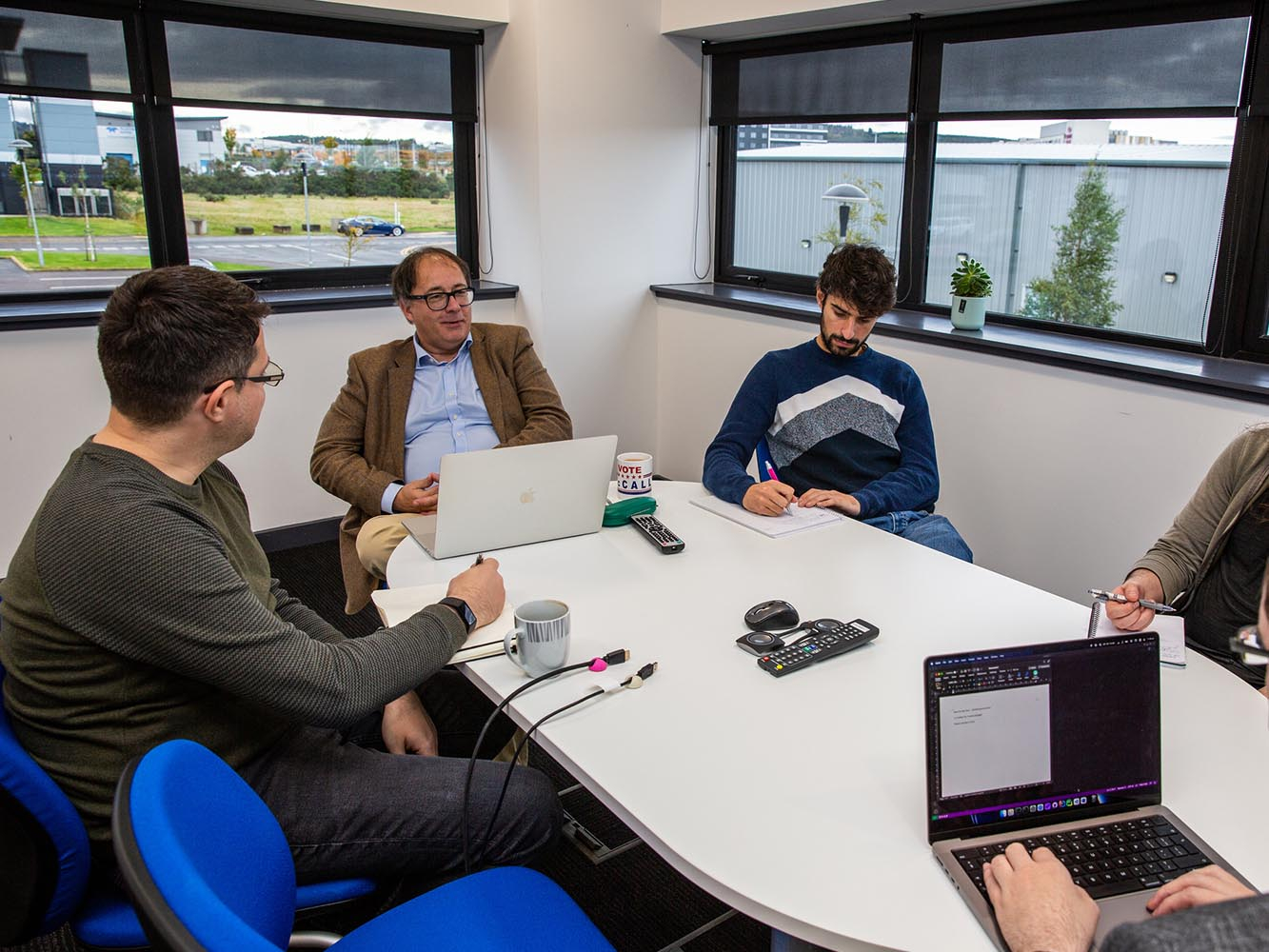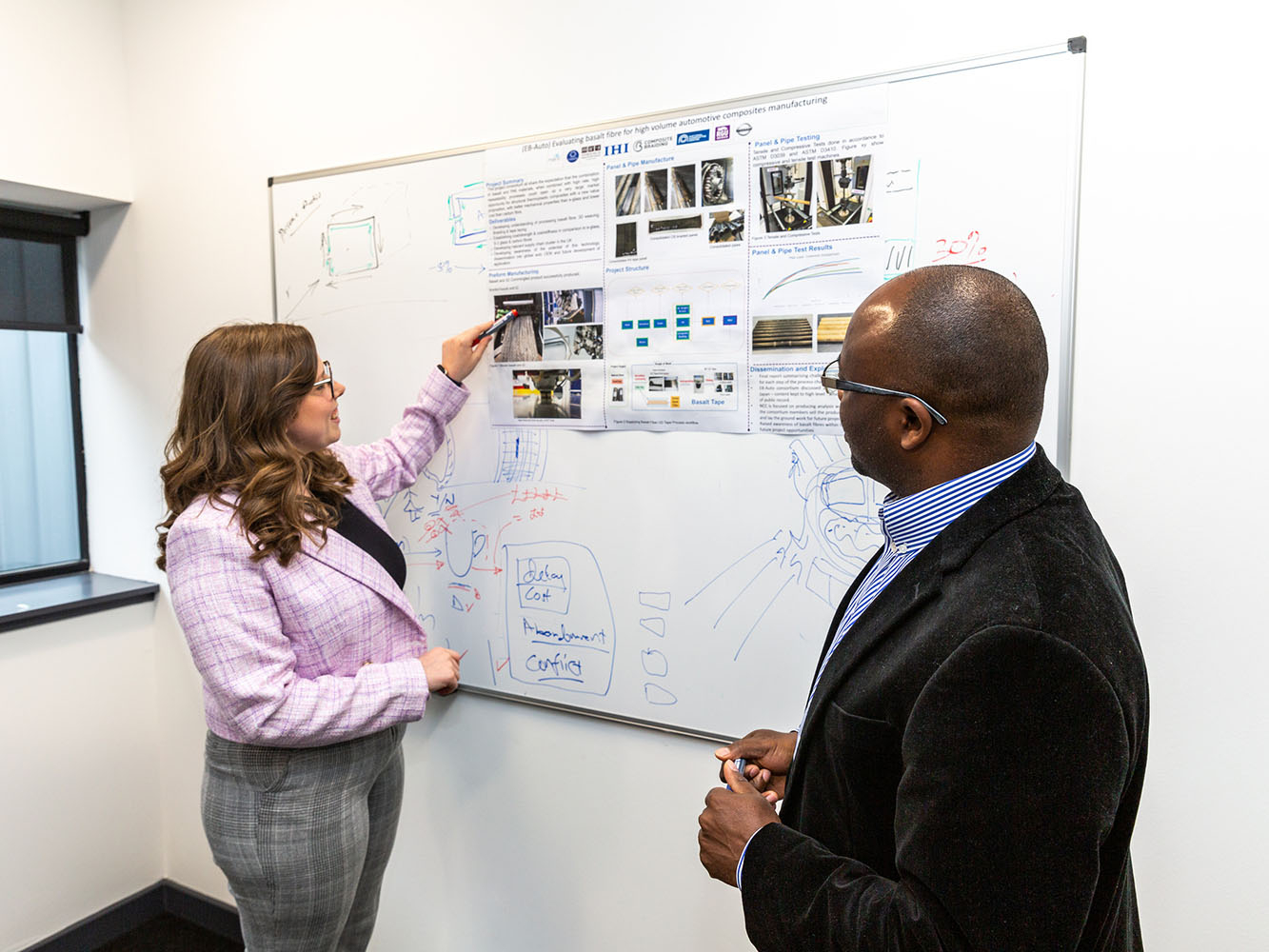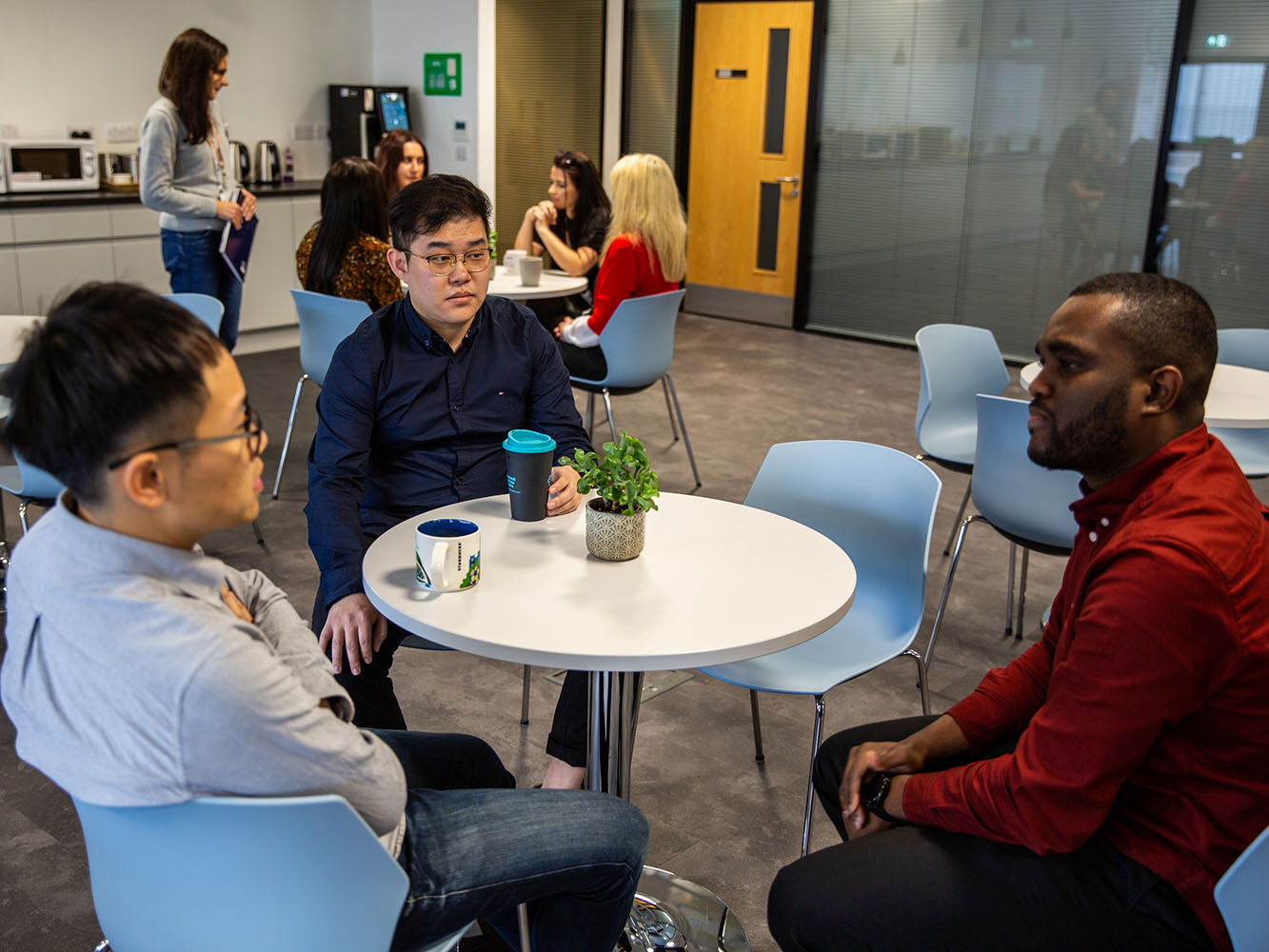 ---
Research Programmes
At present, the NSC is focused on three core research programmes:
Transparent Ocean
The Transparent Ocean programme aims to develop cutting-edge capability to detect, monitor and understand subsea and marine activities, including condition of supporting infrastructures and surrounding environments, using the full range of state-of-the-art platforms and sources for data acquisition, visualisation, analysis, interpretation and prediction. The Transparent Ocean research programme is led by Professor Jinchang Ren.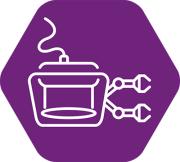 Integrated Energy
The Integrated Energy programme originates from the need to integrate mixed energy sources. The energy crisis and climate goals, as well as novel generation technologies, are driving a new energy supply mode, which uses advanced energy conversion and transmission technologies to convert energy vectors (solar, wind, geothermal, natural gas, biomass and other resources) into cold, heat, electricity and other energy demands of consumers. The Integrated Energy research programme is led by Professor James Njuguna.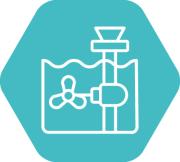 Net Zero Operations
The Net Zero Operations programme focuses on optimisation and modelling to solve real-world problems where the solution can be significantly enhanced by automated and efficient resource allocation and monitoring. The Net Zero Operations research programme is led by Dr. Ciprian Zavoianu.
These ambitious and innovative programmes are delivered through interdisciplinary research projects which address complex industry challenges and are periodically reviewed and adapted to ensure continued relevance to emerging technical developments and industrial needs.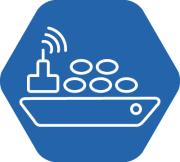 ---
Collaborative Working
Team members work collaboratively to find innovative solutions to industry challenges in an environment where positive disruptive thinking is encouraged. All research undertaken at the NSC is driven by leaders with expertise spanning the fields of data science and AI, optimisation and machine learning, digital twins and simulation, machine vision and remote sensing, techno-economic modelling, smart materials and manufacturing, robotics, renewable energy systems and decarbonisation, marine ecosystems and sustainable environment modelling.
This work is only made possible with the support of the NSC's dedicated Operations teams which include Administration, Marketing & Communications and Business Development.
---
Find out more