Success for Scott Sutherland School at Aberdeen Society of Architects Awards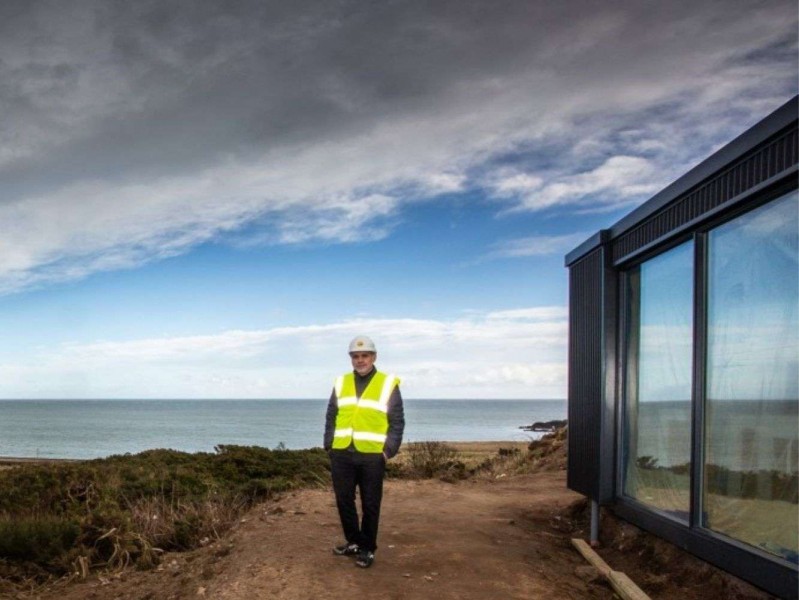 Two design projects, led by a design team from the Scott Sutherland School of Architecture and Built Environment at Robert Gordon University (RGU), have been recognised at the Aberdeen Society of Architects Design Awards 2023.
The projects, led by Professor Gokay Deveci and a team from the Scott Sutherland School of Architecture & Built Environment, include Truss (Integra) House near Fraserburgh, which won the 'Innovative Use of Timber' award in recognition of its eco-friendly design, and the Greyhope Bay Centre at the Torry Battery, commended in the Public category.
Greyhope Bay Centre
The Greyhope Bay Centre opened last spring in Torry, creating an 'off-grid' eco-friendly facility from a converted shipping container, that is a now vibrant destination in Aberdeen and hub in the local community.
Greyhope Bay was designed by Professor Gokay Deveci and a team of students from the Scott Sutherland School of Architecture and Built Environment, who worked with charitable organisation, Greyhope Bay, to create a world class marine experience centre and visitor attraction, to connect Aberdeen to the surrounding marine environment.
Since opening last year, Greyhope Bay has attracted over thirty thousand people, and has an online community of 22K followers in one year since opening. It has also been chosen as one of the best 10 destinations to visit in the UK by the Guardian.
The centre is based at Torry Point Battery, classed as an Ancient Monument in recognition of its role defending the City and Harbour in 1860, and the project team worked closely with Historic Environment Scotland and Aberdeen City Council's Planning department
Reflecting on the Aberdeen Society of Architects commendation of this innovative, 'off grid' community project, Professor Gokay said: "Firstly, the success of Greyhope Bay is a sentiment to the Greyhope Bay community team who managed the 'mission Impossible' of financing! We had the ambition to create a tourist, hospitality and community centre that would contribute to the circular economy. The team is now running the most attended educational social events for the city and have a wonderful café operated by Liberty Kitchens (My fee is a life-time coffee supply!)
"Credit is also due to my Colleague Callum Barrack who lectures at the Scott Sutherland School, who created the most affordable, yet innovative furniture designs, for the centre. By upcycling material, we have helped reduce the overall carbon footprint of the project whilst making it more affordable.
"I am really grateful to everyone including the local companies who generously supplied their goods, time and craft which made it possible to deliver such a challenging innovative, and off the grid project.
"The project reflects the role 'architecture' has in nurturing and sustaining our local communities. It creatively reuses existing assets and support a strong sense of place. There is a brighter future for Torry Battery. It's only the starting point for more interventions and I am looking forward to helping Greyhope Bay flourish with its newly appointed exciting Board members. The centre has a lasting legacy that can be replicated at other historical sites across Scotland."
Founder and Managing Director for Greyhope Bay, Dr Fiona McIntyre said: "Gokay has been a critical part of the Greyhope Bay team from the early conception of the idea and has understood the ambition for the project in terms of place making and the impact of creating a building with meaning. Gokay has led from a direction of how we can create a building with resilience, a build project owned by the community that can adapt and last in changing economic, social and cultural circumstances. As a project architect and facilitator he has gone above and beyond to make this dream a reality for Torry and Aberdeen."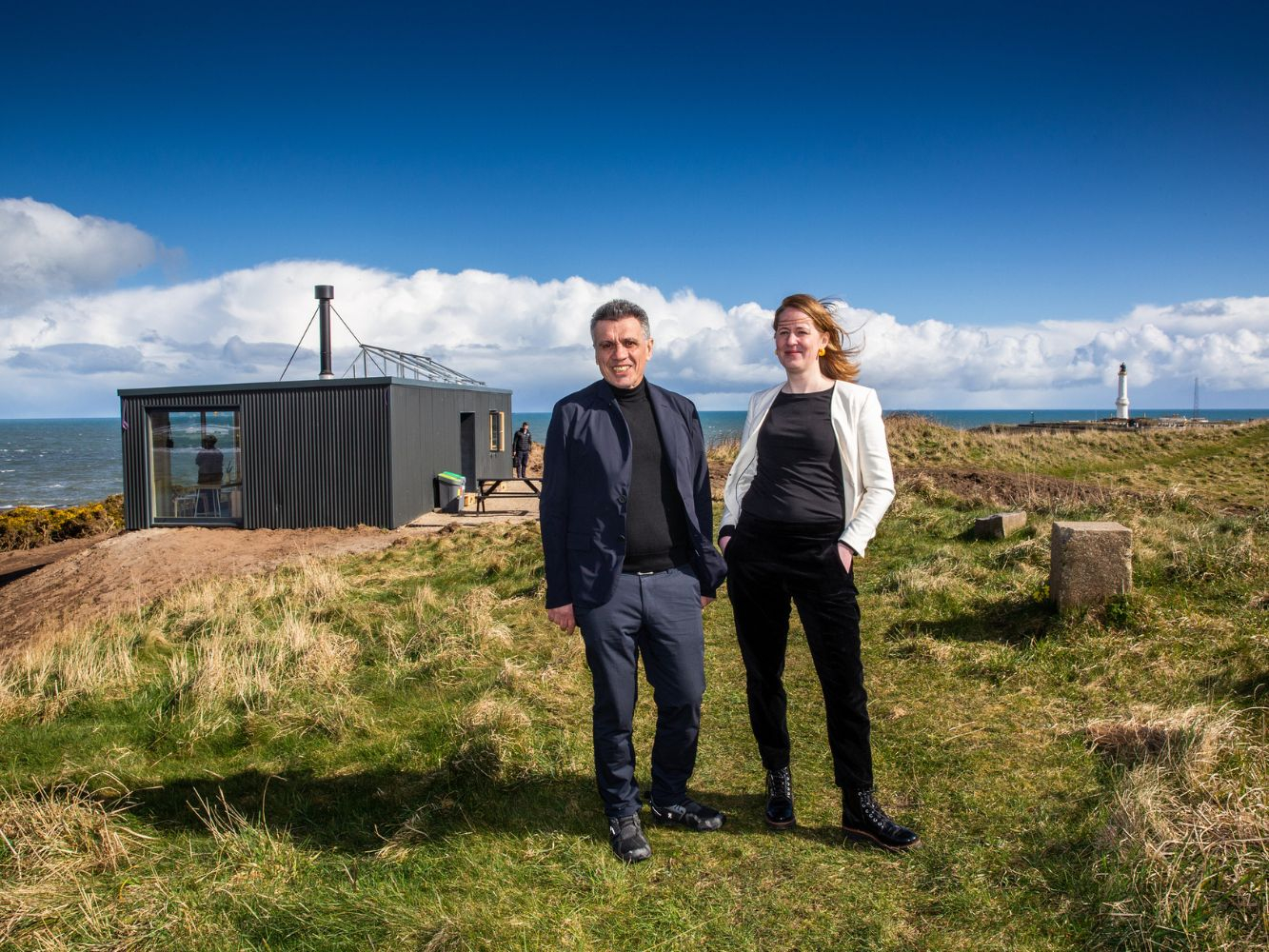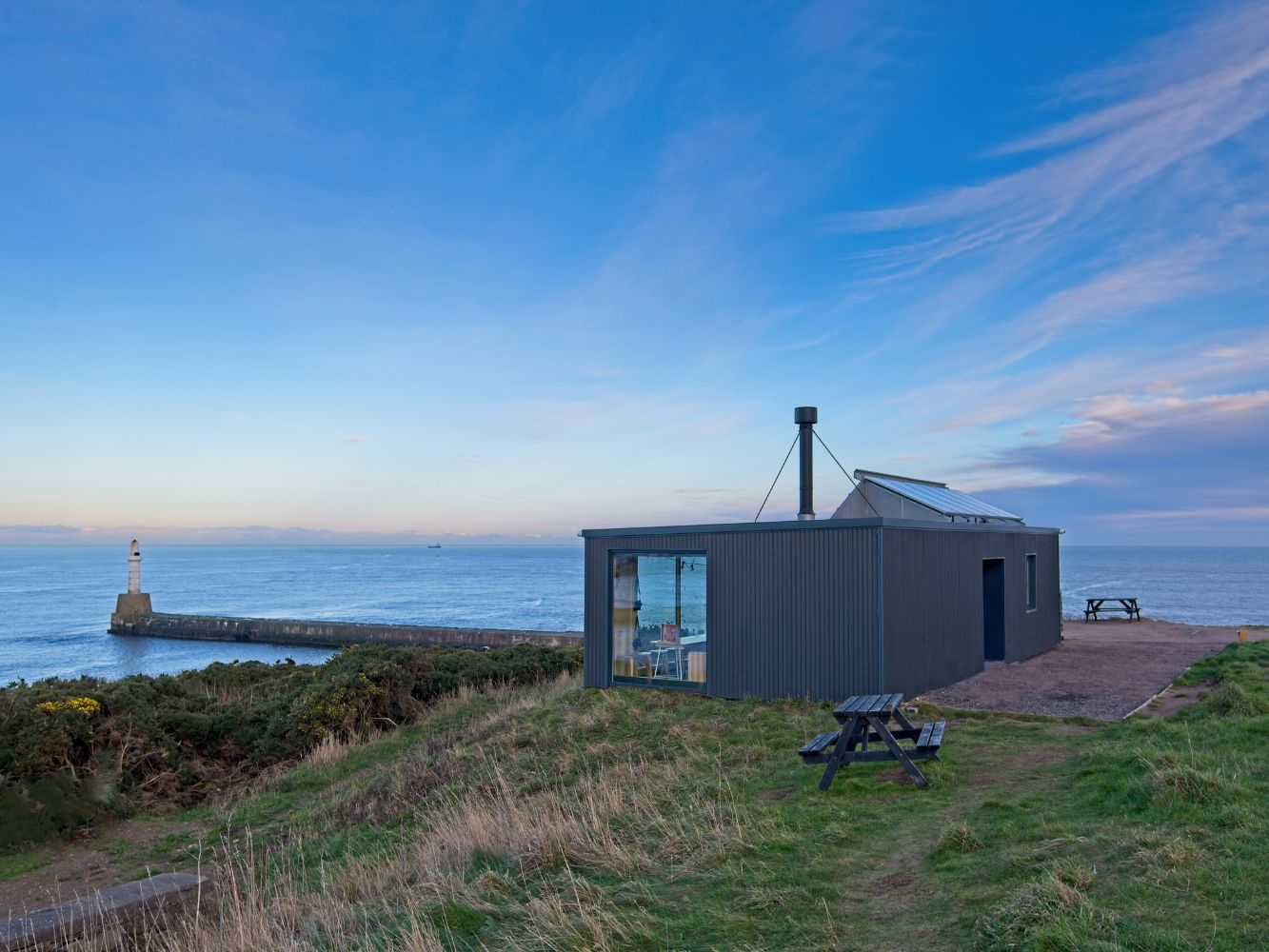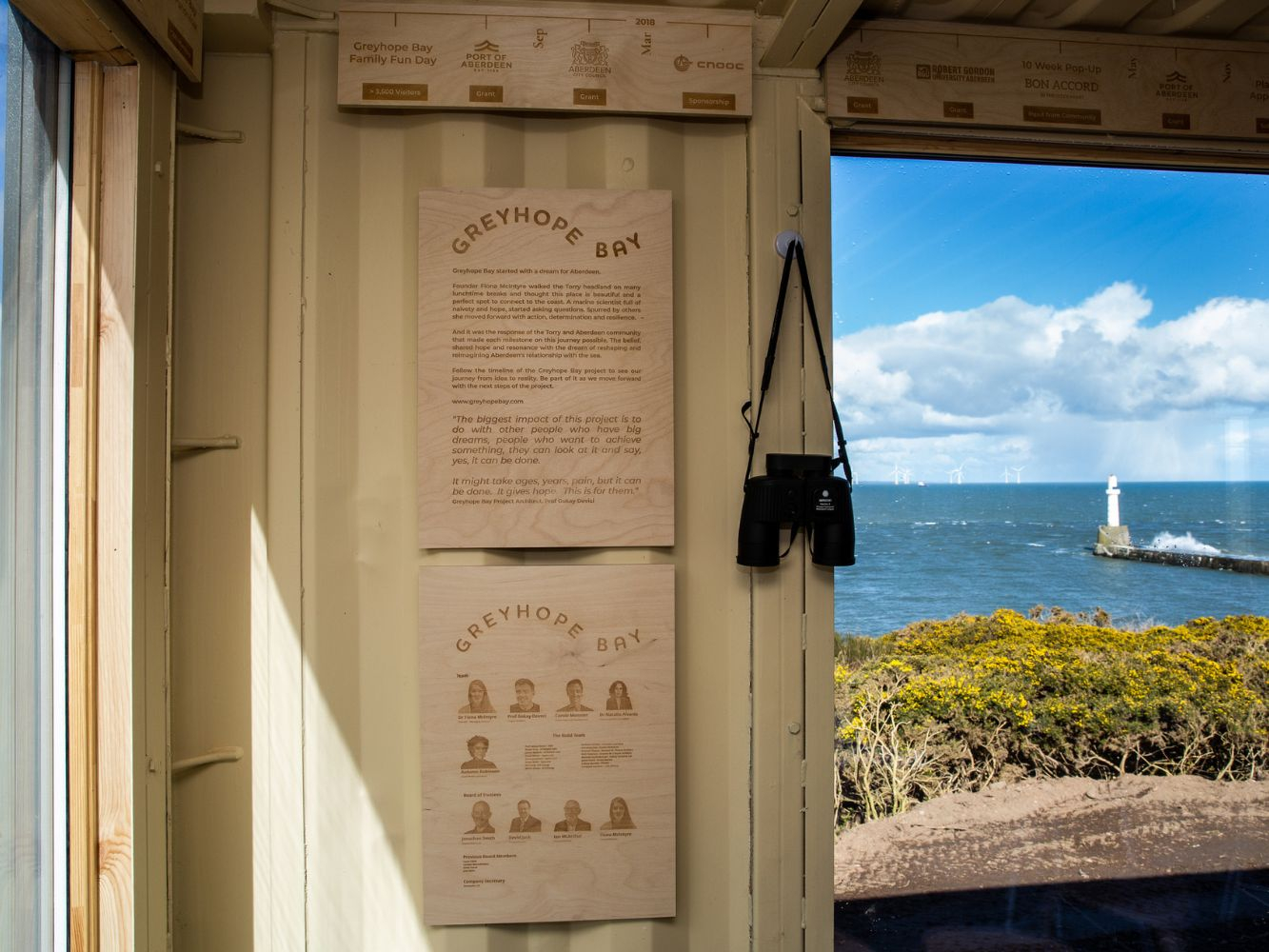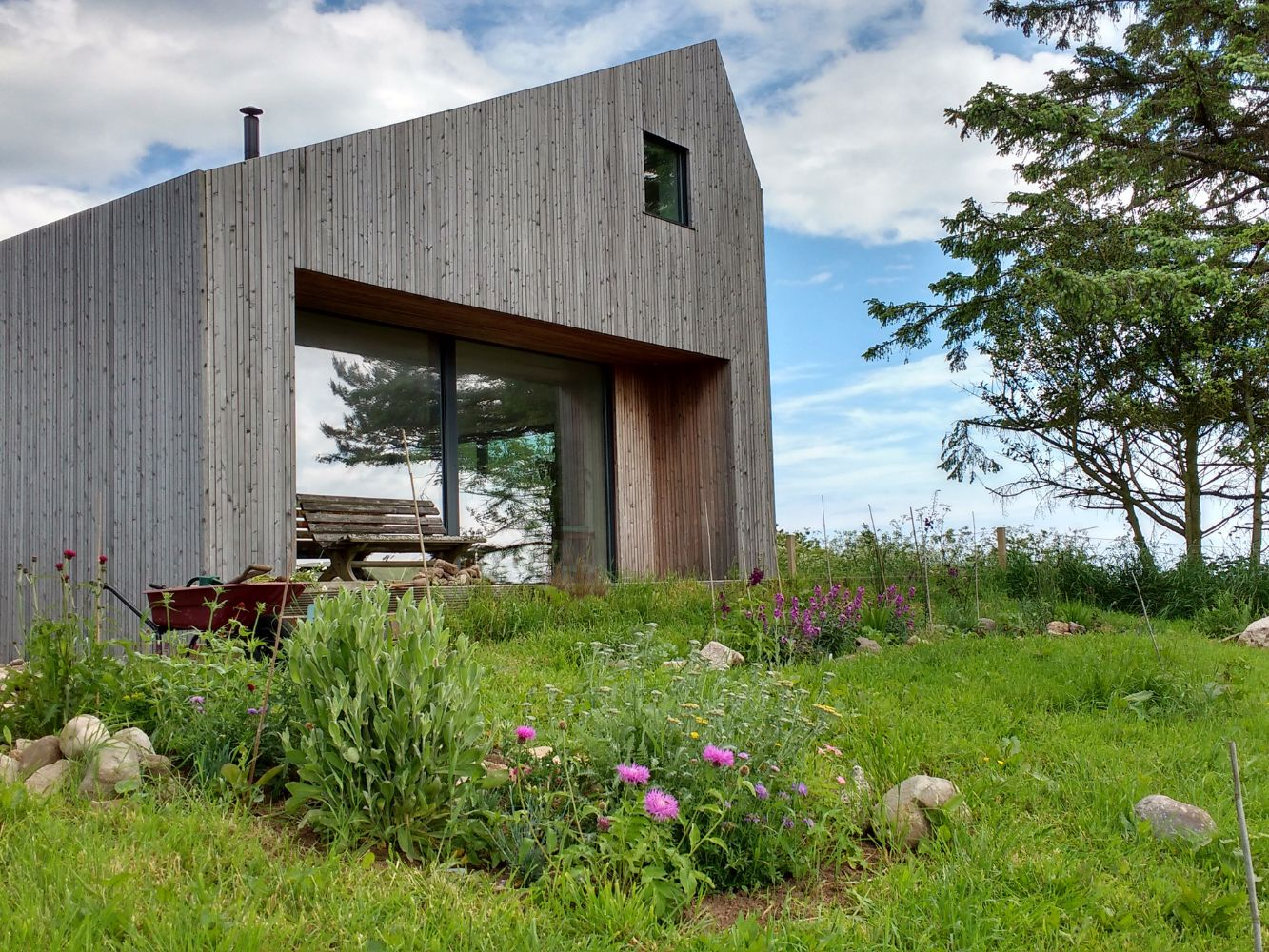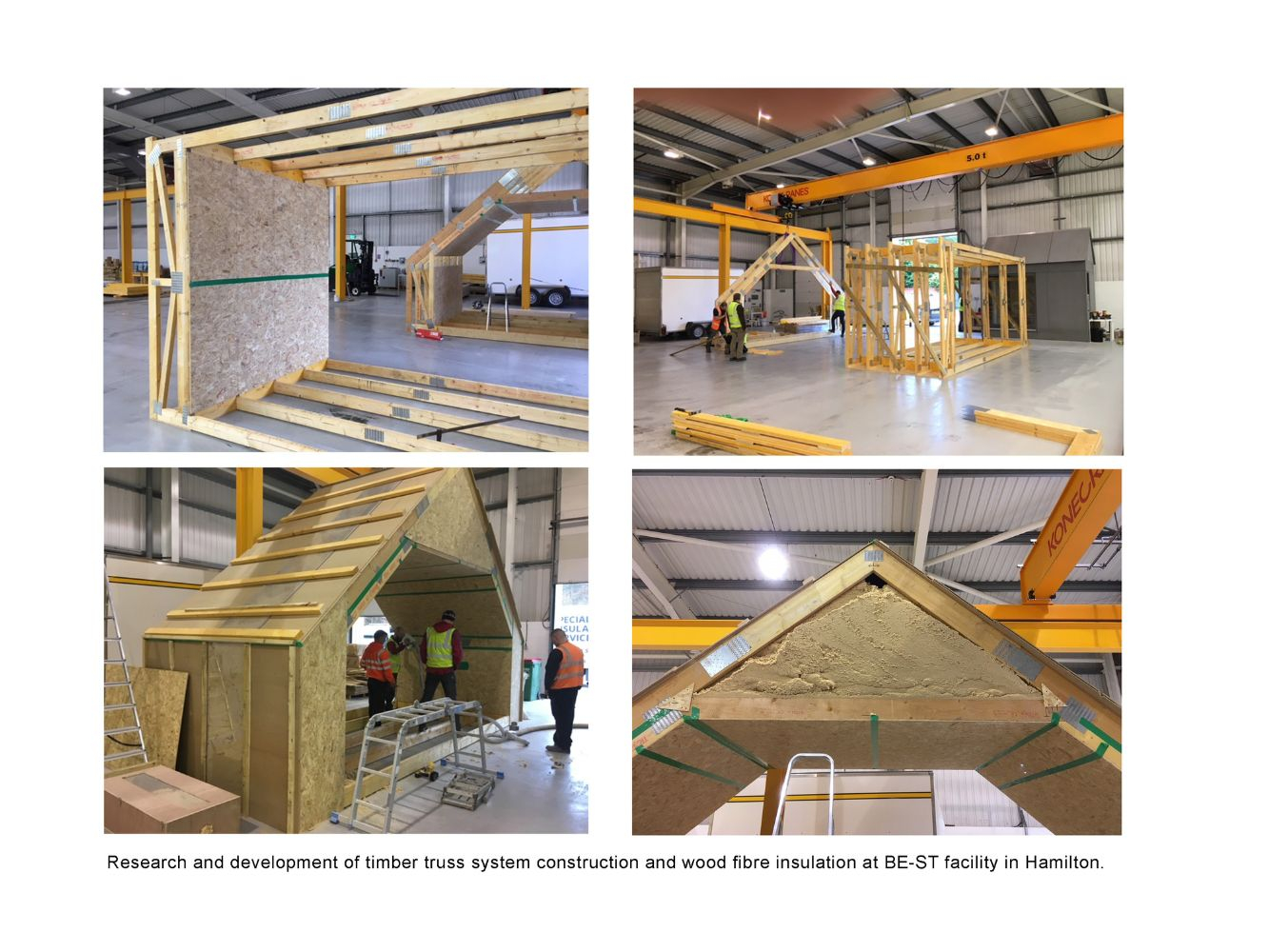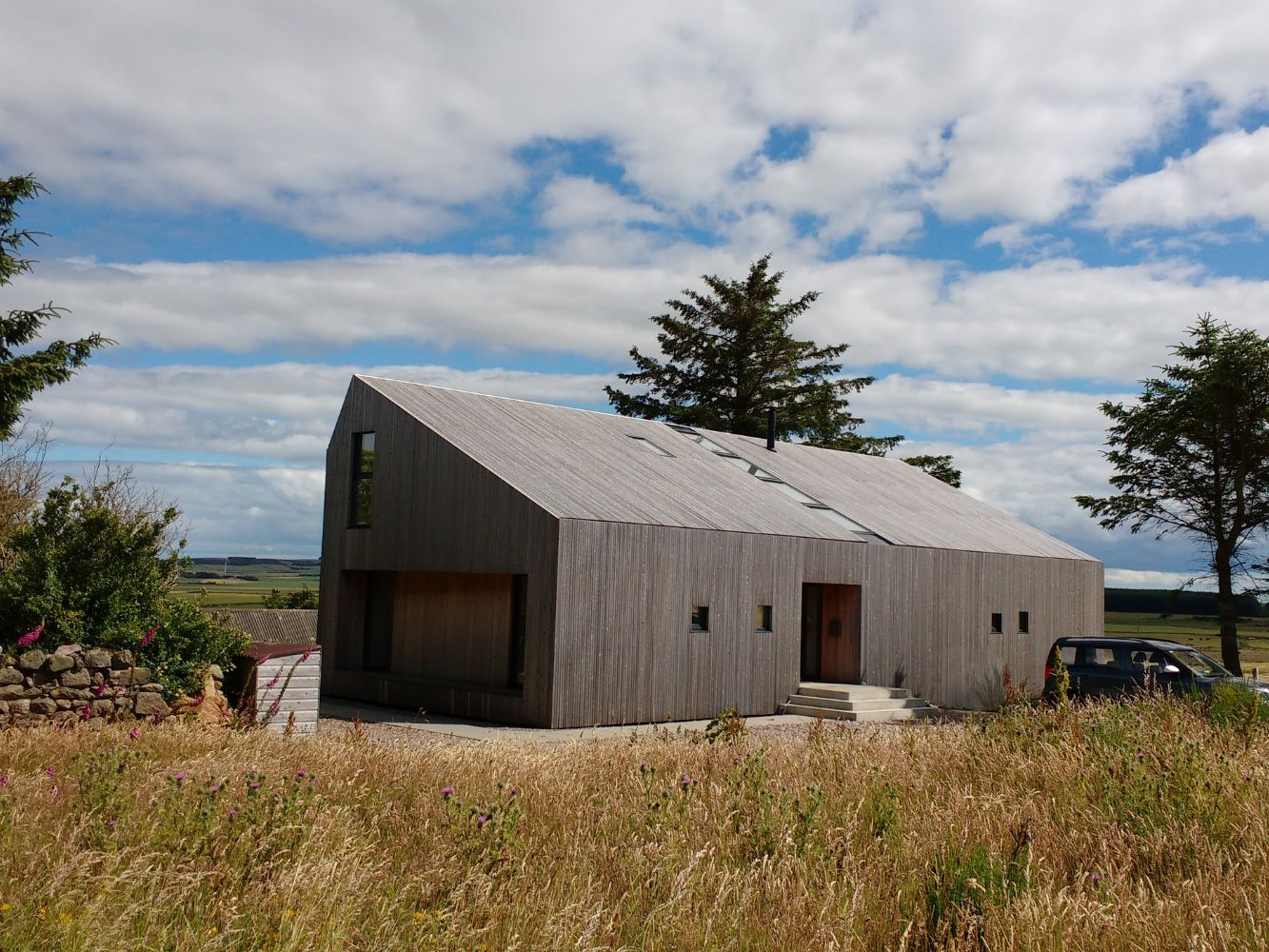 The Truss (Integra House)
Set in the heart of rural Aberdeenshire in Tyrie just outside Fraserburgh, The Truss (Integra) House, won the 'Innnovative Use of Timber' award, in recognition of its sustainable use of low-energy materials and for creating an affordable concept for rural living.
Designed and project managed by RGU's Professor Gokay Deveci, from the Scott Sutherland School of Architecture and Built Environment, the Integra House was designed in response to governmental concerns regarding the provision of energy efficient, sustainable, high design quality housing stock in rural areas.
The designers received funding from BE-ST, (previously the Construction Scotland Innovation Centre, to develop an alternative design that would use low energy materials and inexpensive manufacturing equipment. The house was built to 'Passivhaus' standards, with the aim of providing superior energy comfort levels and performance and was part of a drive to reduce fuel poverty in rural areas.
By using 'laser technology engineered timber', the design team designed an innovative structure or 'truss' for the entire house that could be built off site and transported and erected in a day. The 'truss' structure, enveloped the entire walls, floors and roof and did not require structural lintels. This gave the contractors greater flexibility as they are not dependent on additional materials, or expensive, specialist lifting equipment as the structure could be lifted by two people.
Professor Gokay Deveci, said: 'Integra House' offers an affordable and entirely new concept for rural living. It is centred around careful design, low energy consumption and low maintenance.
"By using an innovative truss frame, we were able to simplify operations on site and to reduce the time spent erecting the house. This improved the ease of buildability in a remote rural location and enabled us to use the locally available workforce. The project shows that with careful consideration, it is possible to achieve affordable, high-quality contemporary architecture in a rural location.
"The market reaction has been exceptional both from the academia and the construction market, including the self-builders, rural housing association and community groups. The economic impact at the local level in the rural area, will help boost employment, reduce fuel poverty, support local contractors and suppliers, and encourage self-build construction."
The Truss Integra House's energy performance has been monitored for the last 2 years and the actual energy use and air quality reading are exemplary.
Lead image shows Professor Gokay Deveci at Greyhope Bay Centre. Images within album show Professor Deveci and Dr Fiona McIntyre at Greyhope Bay Centre. Images 4-6 show Truss Integra House.