Eighth year in a row win for RGU at Annual Energy Institute competition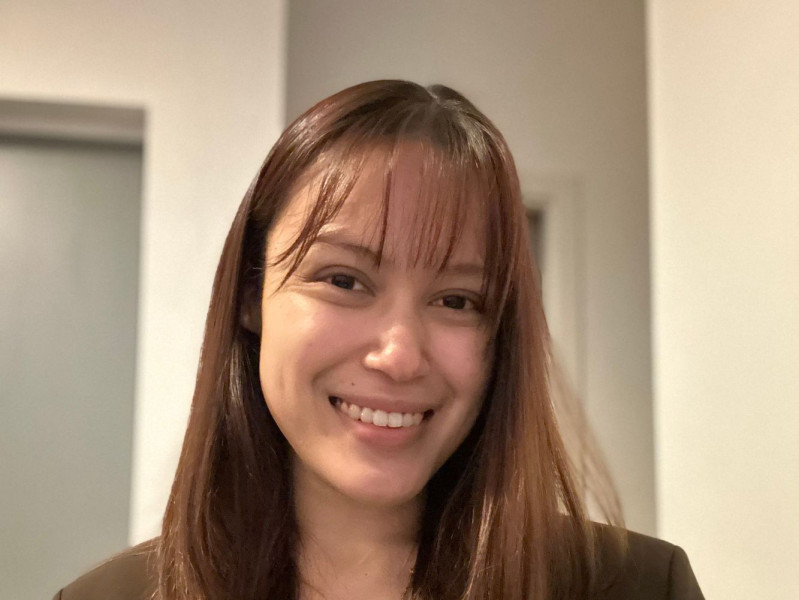 RGU Engineering student Callida Jairaiaz Joseph took the top prize in an annual competition held by the Energy Institute (EI) that honours the best energy industry projects from MSc students at both Aberdeen universities.
The event, organised by the EI Aberdeen, Highlands, and Islands (AHI) branch, brings together industry and academia, displaying the latest thinking and research from MSc students and allowing them to network with prospective employers.
Senior representatives and industry figures were part of a judging panel that was impressed by the quality and standard of the student projects and presentations at an event held on 17 November.
Callida Jairaiaz Joseph, who is graduating with an MSc in MSc Solar Energy Systems (with Distinction), won first prize of £250 for her thesis 'Design of a Fibre Optic Based Monitoring System for Offshore Solar Power Farm'.
She said: "I am so thankful to have been shortlisted for this competition, and winning it was never my ultimate goal. My main motivation was to raise awareness about the possibility of deploying solar PV system in an offshore environment. Many thanks to RGU for their support and guidance throughout the competition's preparation and to the EI for the opportunity to present my project."
The third prize of £100 also went to an online RGU student, Peter Shipton, who is graduating with an MSc in Drilling and Well Engineering (with Distinction) for his thesis on 'Using Transient Modelling to Define the Effects of Heave on Wellsite Operations'.
Lead judge Baptiste Gougeon, Business Director at Global E&C commented: "The judging panel on the evening gathered at our sponsor's Challenge Centre to view the presentations, ask questions and deliberate. We were incredibly impressed by the quality of the content and confident presentations the students delivered. They certainly showcased again the variety and passion of the new talent coming into our industry, hopefully leading to successful and varied careers going forward."
Dr Mohamed Amish, Competition Lead and Oil and Gas Engineering Programme Leader at RGU's School of Engineering, said: "I am overjoyed by our graduates' significant accomplishments, and I am especially pleased and proud of the women engineers who received distinctions in RGU's energy courses, and won top prizes in these prestigious competitions. They have demonstrated a strong understanding of the sector and a vision for how we will tackle energy's future challenges."
Michael Howie, Strategy and Business Development Manager from sponsors Global E&C commented: "Recognising and celebrating students in this way is hugely important to us as a business that provides engineering, procurement and construction to the energy sector. The enthusiasm and skill of individuals like these will be pivotal in supporting the energy solutions we all need for our sustainable future."