Over £10,000 raised for local charities by RGU Event Management students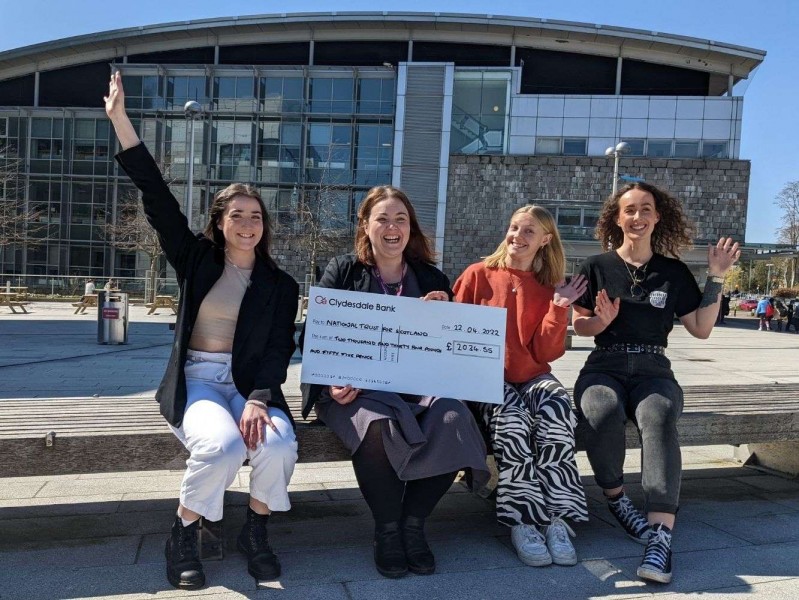 Over ten thousand pounds has been raised to help Aberdeen based charities by Robert Gordon University (RGU) Event Management students.
The fundraising events included a Mad Hatters Tea Party for Befriend a Child, a spin on the 'Price is Right' game show for Dates-n Mates Aberdeen, a Food and Drink Fest for Inspire and the Dashing Dance in the Deen ceilidh for Children's Hospices Across Scotland (CHAS.)
This is the first-time in two years, since the start of the pandemic, that students from RGU's Event Management Course have hosted events as part of their Live Client Event challenge.
As well as the fundraising success, the students have worked with a dedicated mentor from the local charities on a fortnightly basis to bring together their event plans and concepts. This has included designing, delivering and evaluating a large fundraising event to generate funds, raises awareness and provide a unique event template for their client.
Course Leader from The School of Creative and Cultural Business, Rachel Ironside said: The School of Creative and Cultural Business, Rachel Ironside said: "We are delighted that our students have collectively raised an incredible £10,305.45 for their four charities. They hosted over 200 guests and engaged with a multitude of performers, suppliers and wider stakeholders, undoubtedly creating positive economic, social and cultural impacts for the local area.
"We are so proud of their achievements and can't wait to see them flourish into event managers in the future! I'd also like to thank all the charities themselves and for their involvement with the students who helped make the events possible."
A spokesperson from the Charity CHAS said: "CHAS is absolutely delighted to have been involved with this module with RGU Events Management students for the first time. With it being CHAS's 30th anniversary year, it's been a brilliant way to celebrate everything we've achieved in those 30 years with an audience that we otherwise might not have reached. Engaging with the students in a way that motivated them to raise such an amazing amount of money was incredible and we hope that we can be involved again in the future."
A further £2000, was raised by a team of Stage 3 students studying Live Festival Management for The National Trust for Scotland. They organised a a programme of events including a 'Quizzing thru Scotland' night, a friendly 'Battle Bingo' between RGU and the University of Aberdeen and 'A Day at the Races' fundraising event.
Third Year Event Management student, Erin Middlebrook, said: "I am thrilled that our fundraising events have been such a success. We've learnt so much and it was fantastic to work with the local charities who do such amazing work in the community. We started planning the events at the end of Semester 1 and are delighted they've been so successful despite the uncertain environment brought on by the pandemic."
*Image from left to right shows Event Management students: Erin Middlebrook, Katy Neithercut (Aberdeenshire North Operations Manager, NTS), Eve Davidson & Emma Davidson