RGU launches free short courses in response to the economic impact of COVID-19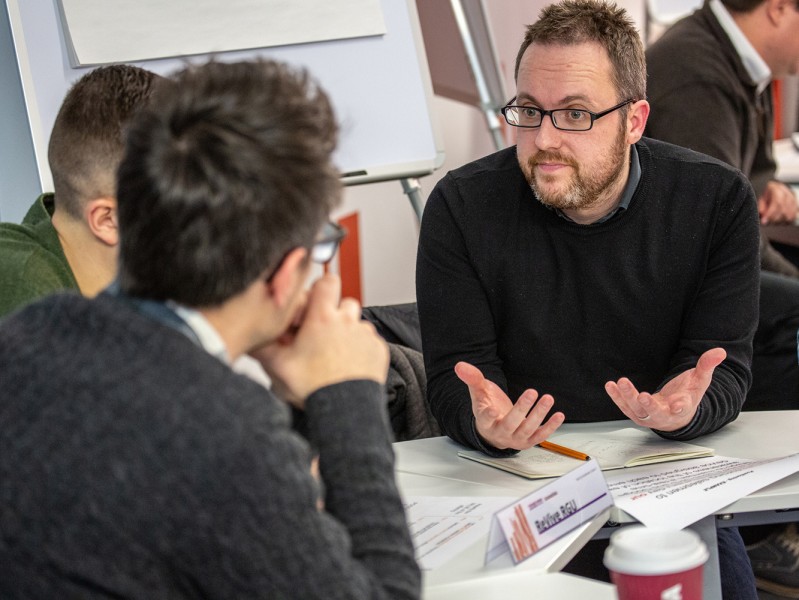 A portfolio of free short courses is being launched by RGU to support the skills needs of individuals and workforces across Scotland as they deal with the economic challenges of COVID-19.
The university is offering 400 fully-funded places across a range of online short courses focused on strengthening businesses and providing individuals with skills development opportunities in response to the current climate.
Starting this month, RGU is initially offering three courses in Strategic Leadership, Resilience and Change Management and Strategic Digital Marketing, with plans to expand the portfolio. The courses are relevant for any sector.
"The university has a long history of providing relevant industry-focused teaching and professional development which is responsive to regional and national skills needs, says Professor Liz Hancock, Vice-Principal for Academic Development and Student Experience.
"RGU is committed to the development of the people and the economy of Scotland. Now more than ever we need to support the country's organisations and our workforces so that they have the skills to respond to the significant business challenges that many are facing in the current climate.
"Through close collaboration with industry, we have designed a suite of professional development opportunities to equip workforces with skills in key areas including digital, leadership and organisational resilience."
The courses are completely free to attend and are based on 15 credit modules which equates to 150 hours of teaching, self-study and assessment spread over 8 to 10 weeks. They will be delivered online, providing learners with a flexible option of professional development to upskill and build expertise.
The courses have been funded by the Scottish Funding Council to support its strategic outcome of greater innovation in the economy, and utilise university funding to provide more agile support for employees and employers to upskill and reskill.
Karen Watt, Chief Executive of the Scottish Funding Council, said: "These new courses are an investment in the future and I am pleased that we are able to fund them. They will connect key industries with the expertise that exists at Robert Gordon University, helping businesses to keep pace with change."
For more information on RGU's short courses and how to apply visit www.rgu.ac.uk/upskill