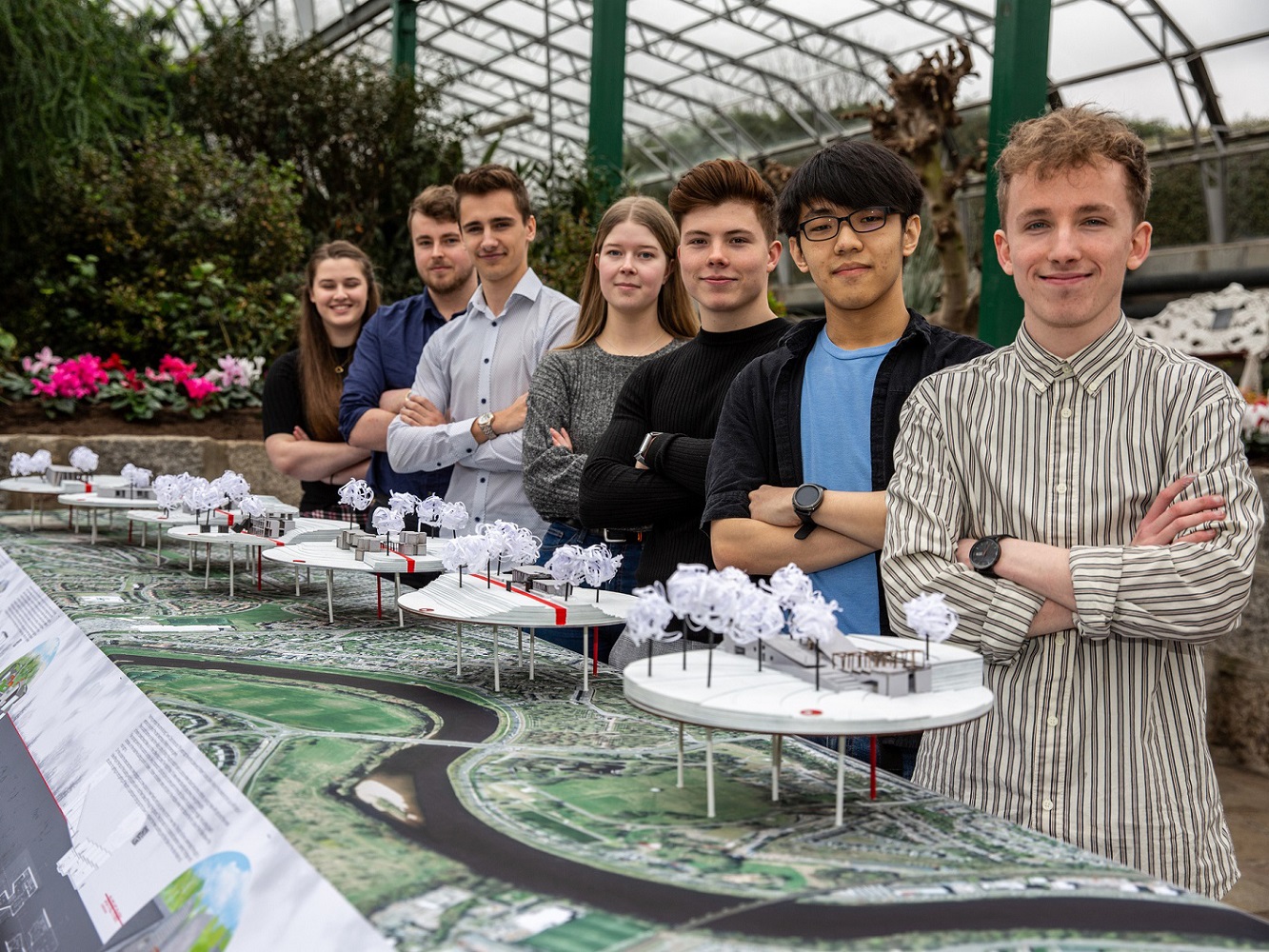 The Duthie Park Winter Gardens is hosting an exhibition of work which showcases some bold and innovative plans to breathe new life into the Deeside Railway line.
Curated by second year architecture students at RGU's Scott Sutherland School of Architecture and Built Environment, the 'Dee-Rail' exhibition focuses on the former rail line as an exploration of urban boundaries and social connections through one of Aberdeen's most popular walks.
The route, now travelled by pedestrians and commuters, cuts the surrounding communities in two parts. The aim of the exhibition is to challenge this division through a series of architectural interventions along the public path.
Each of the ideas is meant to connect the North to the South through various activities which are aimed at a range of community groups.
Robbie Marke, one of the students who organised the exhibition, commented: "The configuration of the Deeside Railway line has contradictory urban functions of connection and separation. On one hand it connects Aberdeen's city centre to the countryside of Aberdeenshire, while on the other hand it separates different neighbourhoods within the city.
"Through our project, we aimed to challenge this twofold nature of the route through a simple urban strategy – a sequence of interventions along the public path which could host different social groups."
This exhibition will showcase the individual design solutions on seven sites located between Ferryhill and Pitfodels, with exemplary student work being physically presented while also digitally accessible via a website.
Silvia Bassanese, lecturer at Scott Sutherland School, added: "The DEE-RAIL public exhibition shows the results of the second year Design Studio investigation on the contemporary nature of former industrial spaces in Aberdeen, in detail the infrastructures for transport.
"Seeing the interesting results achieved by the students about the Deeside railway project we are all looking forward to seeing where the current investigation will lead to."
Dee-Rail exhibition runs until Wednesday, March 6. To find out more please visit - https://aberdeendeerail.weebly.com/