Mark Beats - MSc Project Management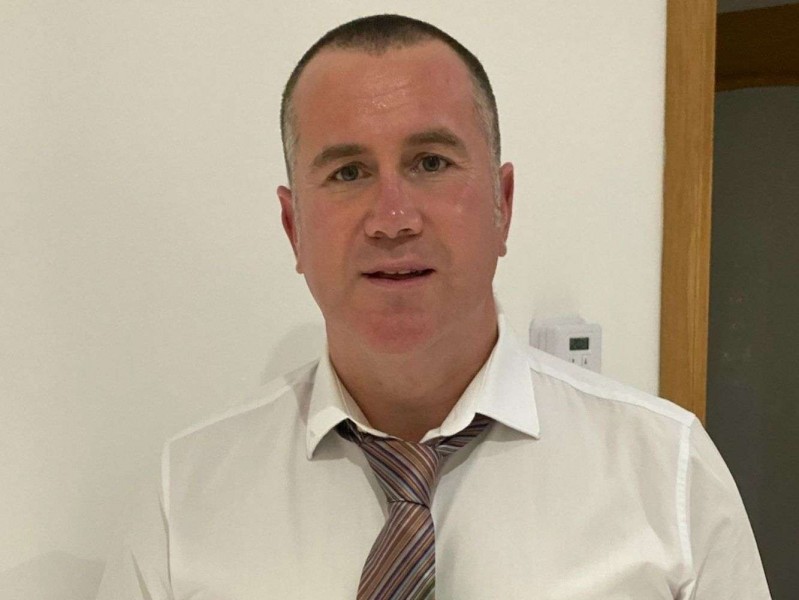 Mark Beats left school at the age of 16 without any qualifications but he has now graduated from RGU with a Masters degree in Project Management, after successfully juggling studying with a full-time job and family life.
The 45-year-old, from Peterhead, said losing his father at just eight years old had a significant impact on his ability to perform schoolwork which led to a considerable amount of anxiety.
He said: "During my school days, I was referred to remedial classes for spelling, I suffered from bad dyslexia and had a speech therapist. I left school at the age of 16 with no qualifications.
"At the age of 26, I lost my mother to cancer and this provided me with a significant amount of drive to learn, evolve and succeed."
Mark, who received an A grade for his MSc Project Management, had been working in the oil and gas industry when he decided to take the plunge and go back to education and continued to work full-time as a Shutdown and Brownfield Modifications Manager delivering significant amounts of work for ConocoPhillips and Spirit Energy.
Speaking of juggling studies with work and family commitments, Mark said: "The last three holidays abroad with my wife were used to complete some of the modules. The support provided by my wife Jenny was a significant contribution to passing the course.
"Through determination and self believe, I am now proud to have gained a Masters degree.
"Significantly, it has provided me with the confidence to work at the same level as senior leaders in organisations. I'm now able to self-reflect more and have a better understanding on how to manage and lead my team, as well as look out for others within the organisation."
Mark added that the ability to study anywhere, along with the professionalism of the staff and support provided was a huge benefit of the course. In the meantime he is going to continue working on his knowledge in Project Management, with a bid to achieve director status and pass his skills on to future generations.