Klaudia Sobczak - MSc Analytical Science with Drug Analysis and Toxicology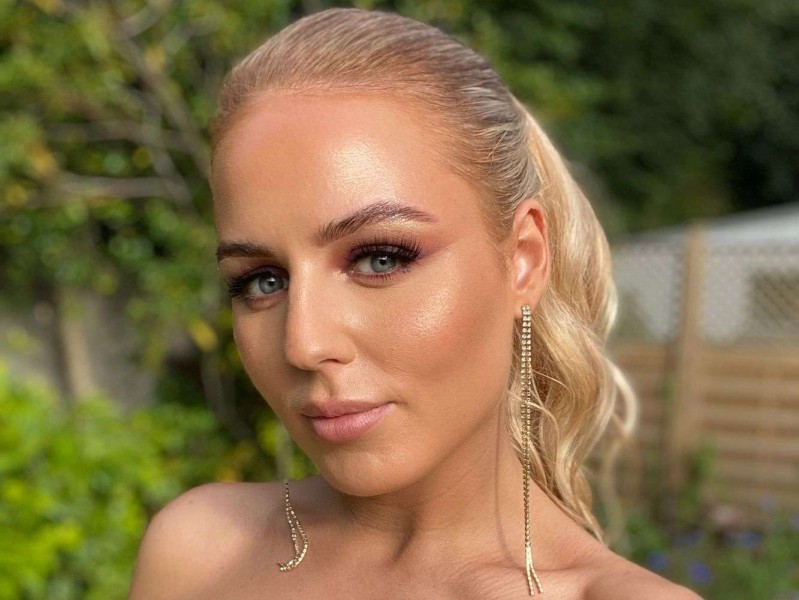 A Polish-born student with a passion for science moved to Scotland in her teens and continued an educational journey that would lead to her graduating with distinction from the Scottish University of the Year (2021).
Klaudia Sobczak (24) crossed Robert Gordon University (RGU)'s virtual graduation stage in front of peers, family, and a global audience of alumni on Friday 4 December to accept her master's in Analytical Science with Drug Analysis and Toxicology with distinction.
"I feel really proud of myself," said Klaudia. "Even during a global pandemic, I managed to achieve a straight-A profile.
"I've always been passionate about science and going to university was not even a question for me: I always planned to continue my education from secondary school, to RGU, and beyond."
Born in Szczecin, Poland, Klaudia moved to Scotland at the age of 14. Her studies fuelled a passion biomedical science, which gave her direction and purpose.
Klaudia said: "Choosing biomedical science as my BSc and analytical science as my MSc made me a step closer to achieving my dream career and future. I've always envisioned myself working as part of a research and development team in the pharmaceutical industry."
It was not just the scientific theory that interested Klaudia, she was looking to gain valuable practical experience that employers seek when screening candidates.
"In my opinion, RGU gives you an amazing 'hands on' experience," said Klaudia. "For both of my degrees, I had many laboratory sessions where I used the equipment myself and carried out many experiments—which I know a lot of universities do not offer.
"In many universities the degree is all about book knowledge, with a few laboratory sessions where the students can't do anything but watch the lecturer. RGU is completely different: the students can carry out their own experiments and actively learn. For me, this was the biggest benefit of completing both of my degrees at RGU."
Klaudia is well on her way to realising her dreams and has already been accepted to conduct her PhD in France with the Marie Skłodowska Curie Network.
"I've moved to Lille, France, to begin my PhD in microbiology and material science," adds Klaudia. "I feel like both of my degrees have given me the knowledge and necessary hands-on experience—through many laboratory sessions—to prepare me for my PhD.
"Additionally, during my master's, I had to give plenty presentations which made me a more confident public speaker and that is definitely a skill I will need in my future."