Caitlin Muirhead - BA (Hons) Business with Marketing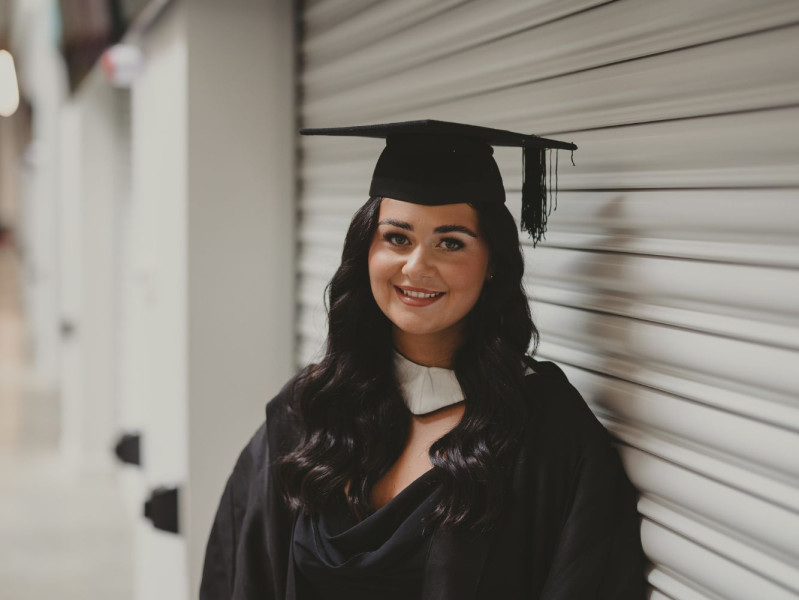 A recent graduate from Aberdeen has set her sights on becoming a business teacher abroad having discovered her passion while achieving a first class honours degree at RGU.
Caitlin Muirhead, 21, joined RGU's Aberdeen Business School to study Business with Marketing having completed sixth year at Oldmachar Academy.
"When I left school I felt like I hadn't quite achieved everything I wanted to academically and that I was capable of more. I really enjoyed business classes at school and felt like this could be a passion of mine in the near future.
"I knew that accounting and finance wasn't my strong area and that I didn't enjoy HR related work as much as I did marketing. I was attracted to the modules that the marketing course entailed and how it would allow me to develop more knowledge of workplace management, marketing and the future of marketing."
Key to her success and the discovery of what she wants to do later down the line was the opportunity to go on placement, a key component of many courses at RGU.
"One of my highlights was the opportunity to complete a year-long placement at CHC Helicopter where I was the HR and Legal intern. This placement allowed me to put my academic knowledge in to practice and carry out real-life work and gain experience.
"The opportunities that came with the placement are something that I would never have gotten if I hadn't taken the opportunity. It also helped me gain a better understanding of where I want my career to go."
Now having had that experience, Caitlin is looking ahead to what's next having still not quite reached her academic heights.
"I am going to be attending Aberdeen University to complete the PGDE Business Education course which will hopefully allow me to become a business teacher at secondary school level.
"I feel like the level of academic knowledge, understanding and assessments have prepared me for my next steps and will allow me to carry out the course quite smoothly. I also feel like I can take some tips from my peers and lecturers from RGU and put them in to practice when it comes to teaching my own classes.
"I hope in the future to take my teaching abroad and experience life in another country.
Leaving university with a first class degree is no mean feat and having not believed she was capable of achieving such a grade, Caitlin said she was "really proud" of her time at RGU which was "fun, eye-opening and an experience I am grateful for."