Catriona Sargison - BA (Hons) Events Management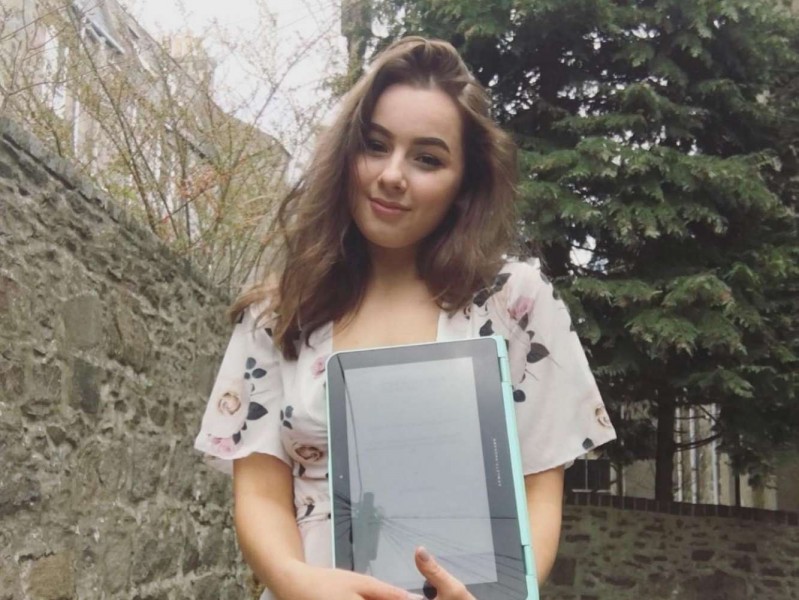 The recent COVID-19 pandemic may have changed the way Catriona Sargison's Events Management course was taught, but she didn't let that stop her from gaining a First Class Honors degree.
The 21-year-old was is of the many graduating students who were given a virtual graduation ceremony, due to the pandemic, but she also started her own business called Cat the Seamstress and is selling reusable, recycled fabric masks.
Catriona, who lives in Aberdeen but is from Midlothian, said she knew she wanted to study Events Management and there is a limited number of universities that offer the course but RGU offered the most interactive, hands-on course.
She said: "The hands-on learning of the events management course was something that I loved. Being able to build up a work portfolio whilst also working on the course has ensured I am leaving RGU with a full CV of skills and experience.
"My time at RGU allowed me to do things in never imagined I would be able to do, in my third year, I was able to run a small music festival, allowing me to play apart in Aberdeen's music scene. In m fourth year I ran a sold-out Harry Potter event and much more.
"Had I chosen another university I don't think I would ever have been able to achieve those things. Not only does RGU give incredible experience, but it also truly cares for its students' futures and sets its students up for success."
Although the last few months of Catriona's studies didn't quite go to plan, she turned it into a positive by starting her own business.
"I feel great about my time and my achievements at RGU", she said.
"We graduated and completed university in such a crazy time, however I feel staff adapted well and were able to offer continual support and the last few months allowed us all to push ourselves.
"COVID-19 has sadly eliminated the events management industry, however it has given me the opportunity to develop my own business – Cat the Seamstress. Whilst doing this, I have found a passion for running my own business and being my own boss and this is something I wish to pursue. This business venture received support from my lecturers, supervisor and RGU Innovation. Their support has been fantastic and has offered support and I'll be attending their summer workshops to further build my business skills.
"I feel RGU has prepared me for my next steps. The practical element of the course is ensuring I leave RGU with a he amounts of experience. RGU has also going to above and beyond to help and support my business. By doing all this, I am leaving RGU confident in my skills."
Catriona is currently in the process of applying for further studies in Fashion Marketing as she hopes to further her knowledge of the competitive fashion industry to grow her business.