This location is about 5 minute walk to campus and 50 minute walk (or 20 minutes by bus) to Union Street. Ramsay Development comprises a single 3-storey building (no lift) with 6 flats. There is one 3-bed, two 4-bed, one 5-bed and two 6-bed flats.
---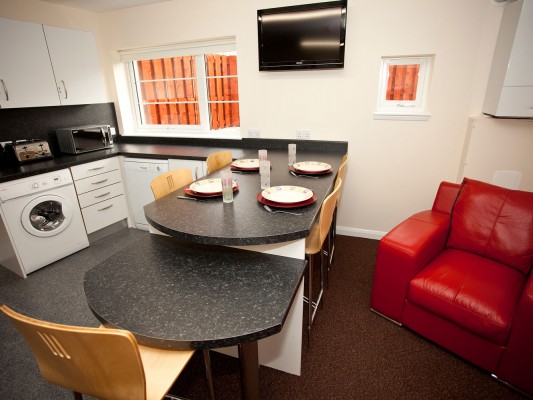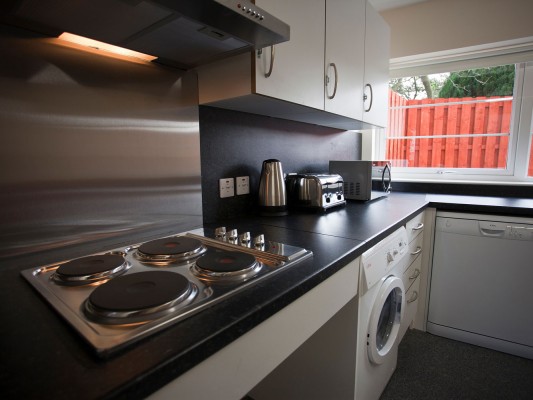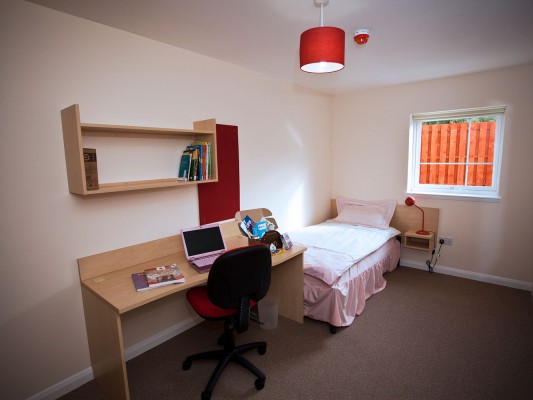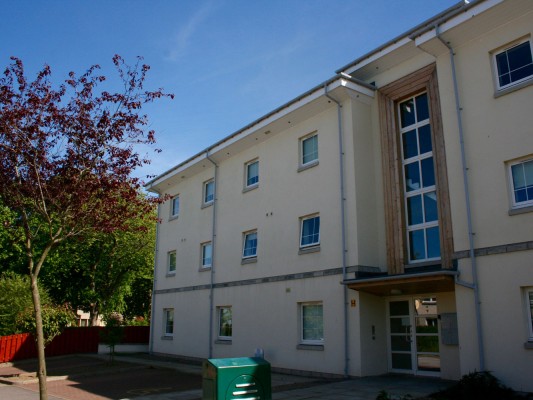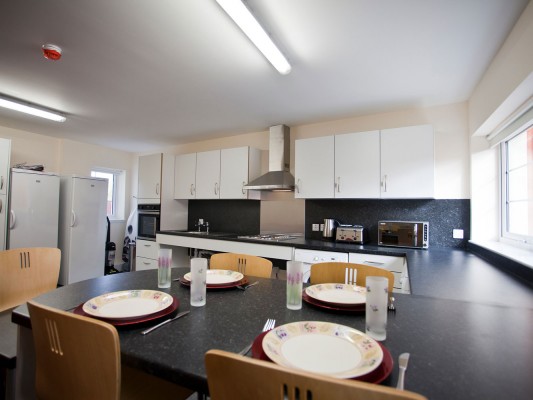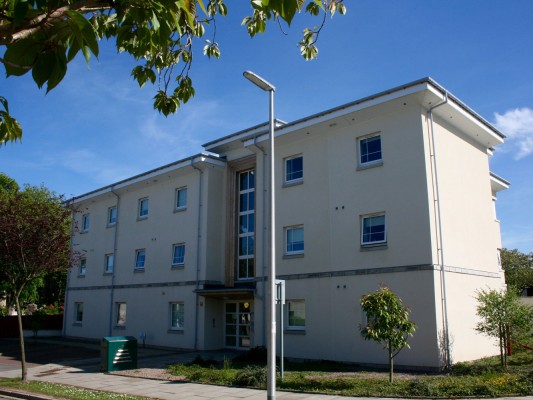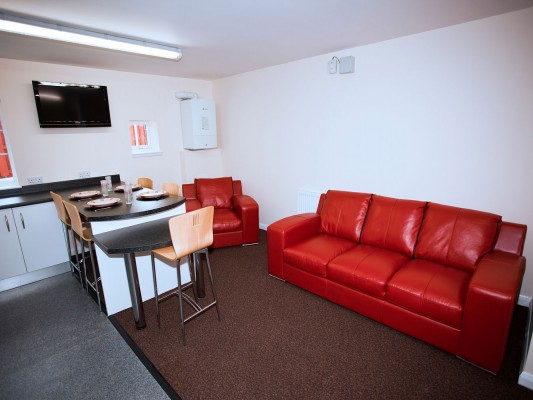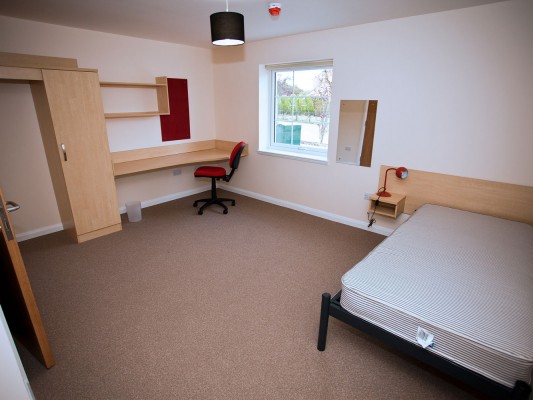 Costs & Lease
Our costs include a rent advance of £250 which is required to be paid at the time of accepting the accommodation. This is included within the total price.
Ramsay Development Accommodation Prices 2019 - 20
Single ensuite Room
40 weeks lease, £160 per week, Total £6,400
50 weeks lease, £150 per week, Total £7,500
Maps & Transport
Buses & Parking
The campus is a few minutes' walk and the city centre is 20-25 minutes by bus or a 50 minute walk. Bus route 1 from nearby Auchinyell Road or bus route 2 from nearby Garthdee Road are about a 5 minute walk and provide bus travel to the city centre.
Very limited car parking available on a first-come first-serve basis. (Please note that the campus is within easy walking distance of Ramsay.) A security-locked bike cage is available at no extra charge.
Plan your route on Google Maps
Facilities
With only 28 rooms available, these rooms are heavily in demand and unfortunately we are unable to offer them to everyone that requests them.
Each flat has an open plan communal kitchen and lounge area. All rooms ensuite with a small double bed.
Each flat has its own washing machine for you to use meaning no additional laundry fees.
Local Area
Just a 5 minute walk to campus and located in a quiet residential area, this site is particularly suitable for mature or post-graduate students who aren't worried about social activities.
A large Sainsbury's is about a 5 minute walk.
The fabulous Duthie Park is just round the corner as well as the Deeside Way for walking or cycling.
Deeside Way is just a short stroll away and provides a beautiful area to walk or cycle.
Contact Details
Address
Ramsay Development
7-19 Ramsay Place
Aberdeen
AB10 7AF
Contact Numbers
+44 (0) 1224 263770 (Monday to Friday)
+44 (0) 1224 262288 (Saturday/Sunday)
+44 (0) 7801 793912 - RGU: ResLife Emergency Out-of-Hours (All other times)
Monday-Friday: 7am-7pm based at Garthdee House Annexe
Saturday: 9am-6.30pm based at Sir Ian Wood Building
Sunday: 9am-3.30pm based at Sir Ian Wood Building