Key projects include a medal competition, 12 regional mini-festivals of sport, the AYG baton relay, and the next AYG Festival of Sport will be held on Friday 22 May 2020.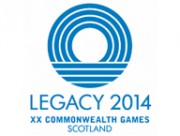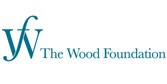 ---
About AYG
The Aberdeen Youth Games was developed in partnership between Robert Gordon University's Sport and Exercise Science team and Sport Aberdeen's Active Schools team. The programme has developed significantly over the past few years.
Aberdeen Active Schools agreed to take 35 second year BSc (Hons) Sports and Exercise Science students on a four week placement. Students were provided with training to deliver coaching in badminton, tennis and squash, and delivered four weeks of training in 30 primary schools across Aberdeen. At the end of the placement three small festivals were held at different venues celebrating each of the sports.
The programme team were successful in gaining funding from the Celebrate Fund, which was available to projects that celebrated the Glasgow 2014 Commonwealth Games. This provided valuable resource to enhance the overall placement arrangements but also to stage a Festival of Sport, and the Aberdeen Youth Games was created. Approximately 3,500 primary school pupils are involved in AYG-related activities.
---
Projects
A range of key projects and events take place in the build up to the annual Aberdeen Youth Games.
These provide a range of educational opportunities for school pupils.
AYG Regional Events - As part of the AYG programme, a series of sporting events will be held across the city to celebrate sport as well as promote local facilities.
Medal Design Competition - Participating schools submit pupil designs for a unique Aberdeen Youth Games medal.
RGU Communication Students - Fourteen Marketing and PR students from RGU developed a communication strategy for the Aberdeen Youth Games as part of the project for their Communications module.
Baton Relay - The AYG Baton Relay will involve all participating primary schools.
Legacy - This project aims to create a legacy of physical activity, health, wellbeing and citizenship within Aberdeen.
---
Ambassadors
The games has five ambassadors to champion the initiative.
Sir Ian Wood
As an ambassador, Sir Ian, who is also the Chancellor of Robert Gordon University, will attend the Festival of Sport to talk to pupils about global citizenship and got involved in other activities.
Sir Ian said: "The Aberdeen Youth Games is a tremendous project which will reach a large number of young people across the city and motivate them to lead healthy and active lives as well as help them to develop strong global citizenship values.
"This is core to the activities of my family's Charitable Trust, and is vital to the success of our future global world. The project has the opportunity to instil these values by celebrating the sport and the culture of the Commonwealth. I am very happy to be involved in the Aberdeen Youth Games which represents many topics close to my heart."
AYG Project Leader said: "We are delighted Sir Ian has added his support to the Aberdeen Youth Games and look forward to welcoming him as an ambassador to the Festival of Sport.
"He is passionate about the values and importance of global citizenship, and the place sport has in celebrating and promoting this. Sir Ian's support will inspire the pupils and students participating in the project.
"His backing is very important to the project and we look forward to working with him to build upon our success and create a lasting legacy of physical activity and global citizenship amongst generations of Aberdeen's young people."
Katherine Grainger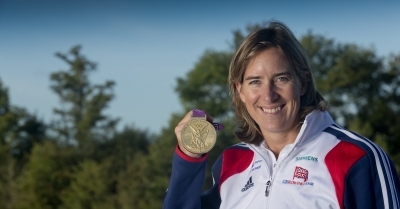 British rower and London 2012 gold medallist, Katherine Grainger was born in Glasgow and brought up in Aberdeen.
As an ambassador of Aberdeen Youth Games, she champions the initiative. Speaking about the role, she said:
"I'm very proud to have been asked to be an ambassador for this fantastic initiative. The Aberdeen Youth Games is an excellent project which will introduce a wide range of sports to hundreds of children across the city and encourage them to lead healthy, active lifestyles.
"A lot of work has gone into organising the project and I'm looking forward to being in Aberdeen for the sports festival to cheer on all of the pupils taking part."
AYG Project Leader said securing Katherine Grainger as an ambassador is a real coup for the organising team.
He said: "Having a world class athlete like Katherine Grainger as an ambassador for the Aberdeen Youth Games is great news and we look forward to working with her to promote the project to as many primary school pupils in Aberdeen as possible.
"We hope Katherine's involvement in this exciting initiative will inspire the next generation of young people in Aberdeen to pick up new sports and be able to enjoy them into the future."
Rachel Corsie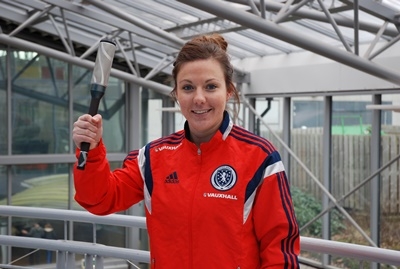 Rachel Corsie, is a professional footballer who plays for Scotland and Seattle Reign Football Club in the United States. Originally from Hazlehead, she studied Accounting and Finance at RGU.
Speaking about the Aberdeen Youth Games she said: "When I first heard about the Aberdeen Youth Games I knew instantly it was a great initiative and it was something that I was very keen to be involved in.
"Growing up in Aberdeen I would have loved to have taken part in a project like this and I hope that everyone involved thoroughly embraces and enjoys the occasion.
"I am a great advocate for encouraging anyone to get involved in sport in any way and it's terrific to see such an enthusiastic response from so many schools and young individuals so far."
Leigh Fawcett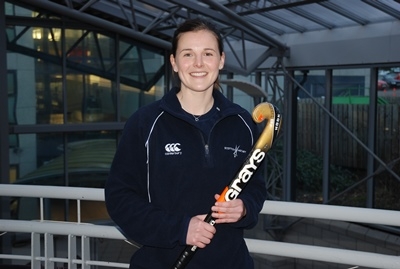 Leigh Fawcett is a Scotland Women's hockey player who represented her country at the 2014 Glasgow Commonwealth Games. Originally from Aberdeen, she studied Physiotherapy at RGU.
Speaking about the Aberdeen Youth Games she said: "It was lovely to be asked to become an ambassador for the Youth Games. I've always taken part and enjoyed sport so it's great to get involved.
"I'm keen to get kids involved with physical activity and with my experience I can help with giving advice and motivation. It's very exciting that hockey is one of the sports that the youth games are promoting this year and it's a great opportunity for kids to get a taste of the sport."
Ben Kilner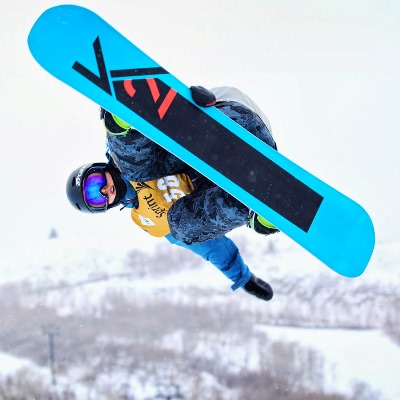 Olympic snowboarder and British Half-pipe Champion Ben Kilner is an ambassador for AYG and competed for Team GB at the age of 16.
Ben, who is from Banchory, has also competed at the Vancouver Winter Olympics in 2010, Sochi Winter Olympics in 2014 and the Canada World Cup, where he won a Bronze medal. He plans to represent Team GB at the PyeongChang 2018 Winter Olympics.
Speaking about the Aberdeen Youth Games, he said: "It's awesome to have been asked to be an ambassador for the Aberdeen Youth Games. I look forward to seeing all the participants and hopefully I can inspire them to have a sporty future."
---
Support AYG
Core funding has been secured for the elements of the Aberdeen Youth Games, but additional funding is sought to support key interactive projects and events.
This will enhance pupil learning about global citizenship and the power of sport, ultimately ensuring the Aberdeen Youth Games have a lasting influence on school pupils' health and wellbeing.
Support from you or your company could include funding, volunteering your time at an event or providing help with planning, promotion or documenting.
Current Sponsors and Partners
---
Case Studies
As part of the Aberdeen Youth Games (AYG), we showcase pupil's engagement with the project on the AYG web pages.
As such, we invite pupils to write about their experiences of the project, including the baton design competition and student coaching that is currently taking place.
We then ask schools to send this information to us for use on the AYG web pages to be shared with all other participating schools.
Teachers and other staff are also invited to submit their thoughts and experiences. Photos would also be welcome (with appropriate permission).
---
Contact
Get in touch for more information or to get involved: